Travels to India Pais
Este país de Asia del Sur, lleno de contrastes geográficos, está formado por la península que se extiende en el Océano Índico. La árida Himalaya, de nevados picos, es la cordillera más alta del mundo y se extiende a lo largo de la frontera norte de India.
En el sur del Himalaya está la llanura del Ganges , una región muy fértil, además de la más poblada del país. El Gran Desierto Indio se encuentra en el oeste, mientras que el este de la India es una de las regiones con la mayor tasa de precipitaciones del mundo durante la estación del monzón (de junio a octubre).
La República de la India es, después de China, el segundo país del mundo más poblado, aunque el crecimiento aquí es más rápido (unos 17 millones al año). A pesar de que el 81 por ciento de la población es hindú, en India hay más de 138 millones de musulmanes, lo que la convierte en una de las mayores poblaciones musulmanas del mundo.
Recorrer la India le permitirá sentir sensaciones que ningún otro viaje le aportará.
Si antes de viajar quieres conocer todo sobre este país, revisa nuestra guía completa sobre la India.
Tours available in India Pais
No tours available at this moment
Itineraries per day available for your tour in India Pais
No days available for this country
Hotels in India Pais
No other registered hotels in India Pais
---
---
Remember that you can combine your trip to India Pais with other countries
Los principales santuarios de vida silvestre de la India te dan la experiencia de tu vida, pues están casi todos los tipos de animales salvajes en un solo país. El país está listo para darte un viaje de descubrimiento a través de paisajes impresionantes y personajes increíbles, incluyendo serpientes, elefantes, leones, monos y panteras, la lista es interminable, y la tierra debe ser experimentada.
El país es tan grande que es casi es imposible encontrar una mejor época del año para visitarlo, todo depende de la zona, pero desde octubre hasta marzo son los meses más agradables en la mayor parte del país.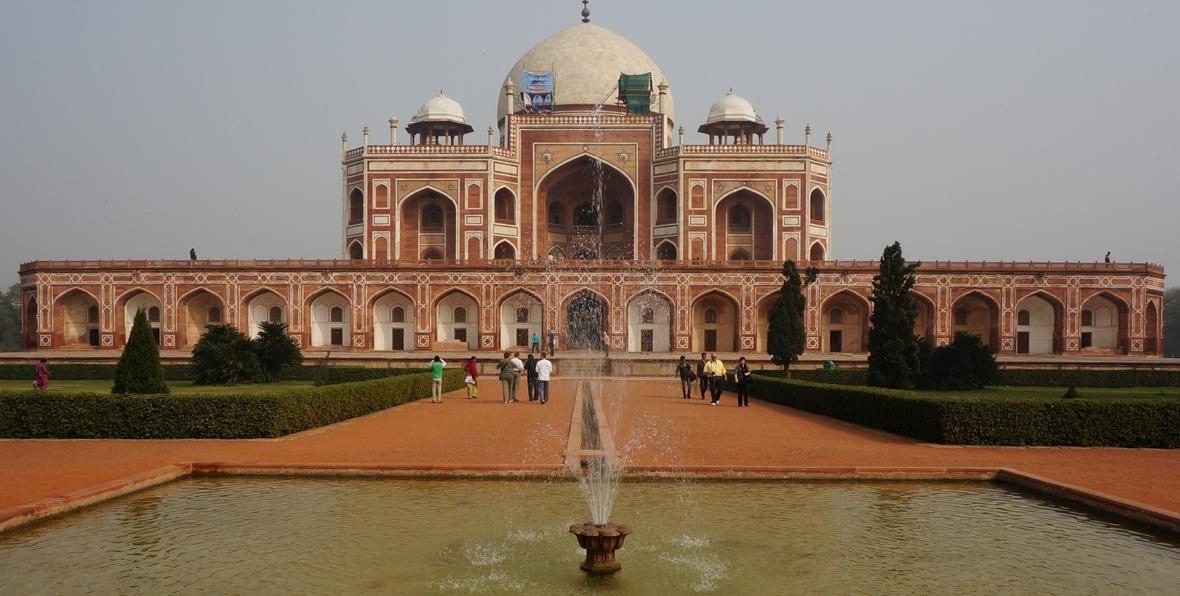 La India está delimitada por Pakistán, China, Nepal, Bután, Bangladesh y Myanmar, el Himalaya, que se eleva hacia el cielo con dirección norte, el río Indo, en el oeste, y el río Ganges en el este, forman barreras físicas entre la India y el resto de Asia. En la India se pueden encontrar casi todos los tipos de paisaje: el desierto, las montañas, las tierras bajas, las tierras fértiles en la costa y la sierra fría.
Hay pocos lugares en los que uno debe tener cuidado de no hacer fotografías, especialmente cerca de instalaciones militares y en los cruces fronterizos, también a muchos indios de a pie no les gusta ser fotografiados, así que en general es una buena idea preguntar primero.
La India es conocida por su buena comida, y la palabra principal en la cocina india es el condimento, especialmente el curry se pueden encontrar en la mayoría de los platos. No es el curry como la conocemos, sino una mezcla de cinco o seis plantas y especias diferentes, dando un sabor completamente distintivo.
Visitar los grandes templos y estatuas hinduistas, asi como lo relativo a las festividades religiosas de sus deidades es también toda una actividad turística, además de los viajes de meditación, yoga y retiro espiritual, sin embargo, el lujo de los resorts y hoteles pueden darte una acogida a tu gusto, y el turismo más tradicional es una realidad efervescente.
Aquí encontrarás un resumen de las principales características de este país, pero si quieres una guía a fondo, revisa nuestra guía de la India.