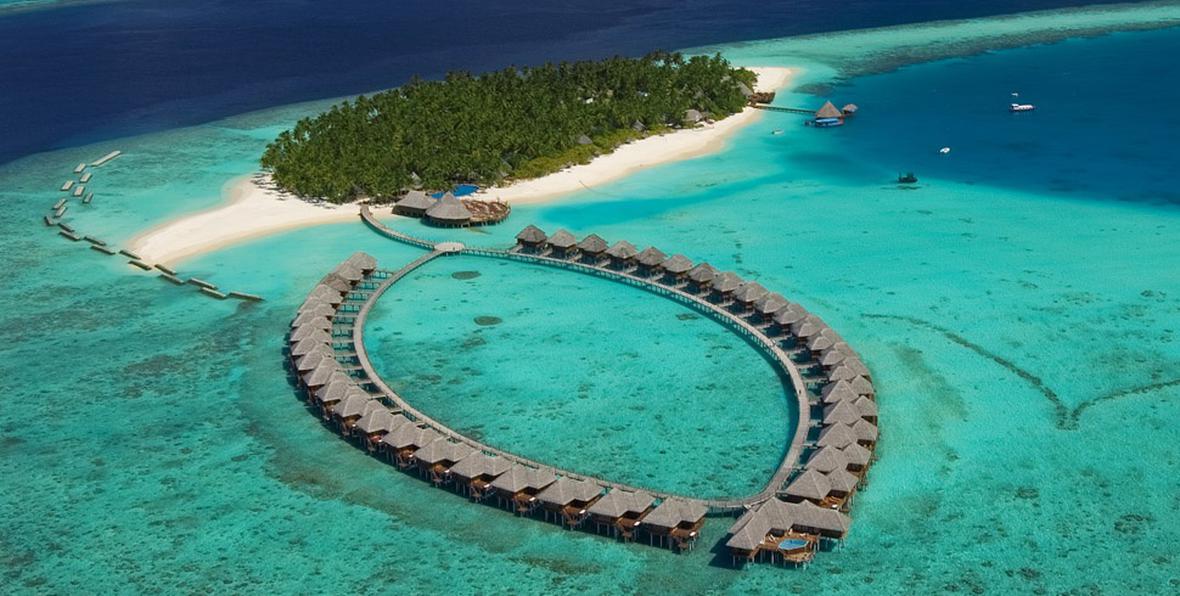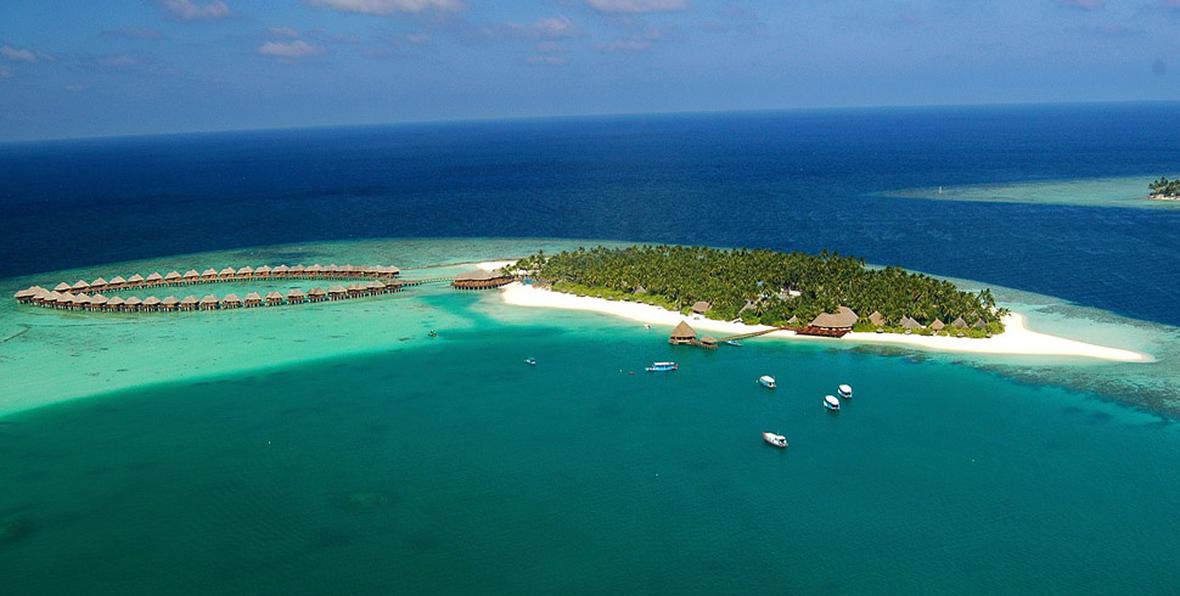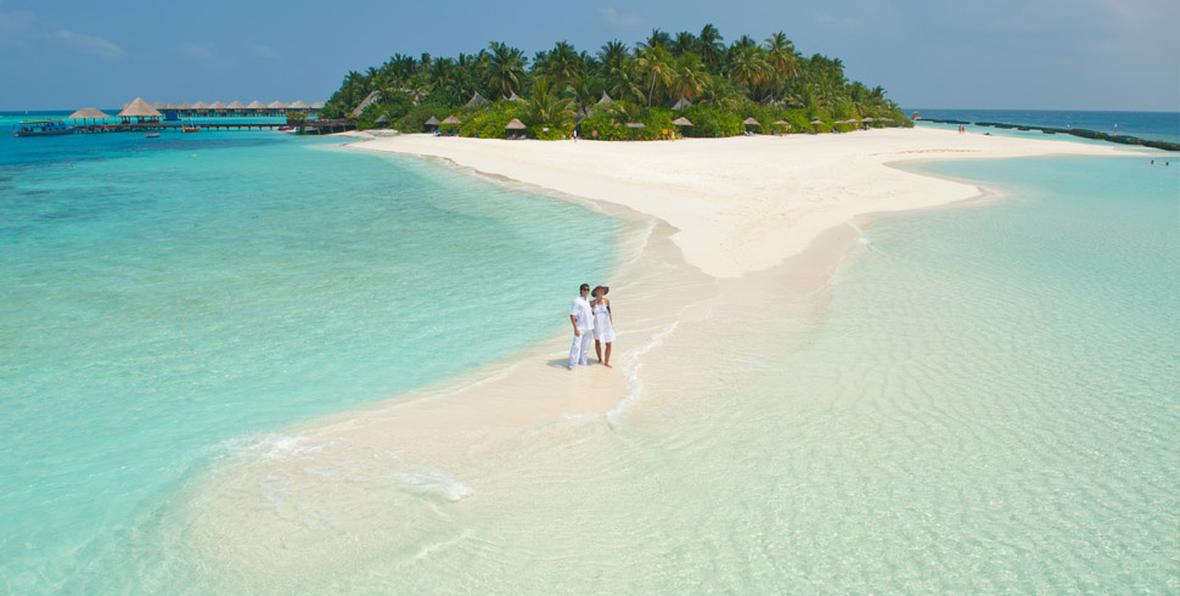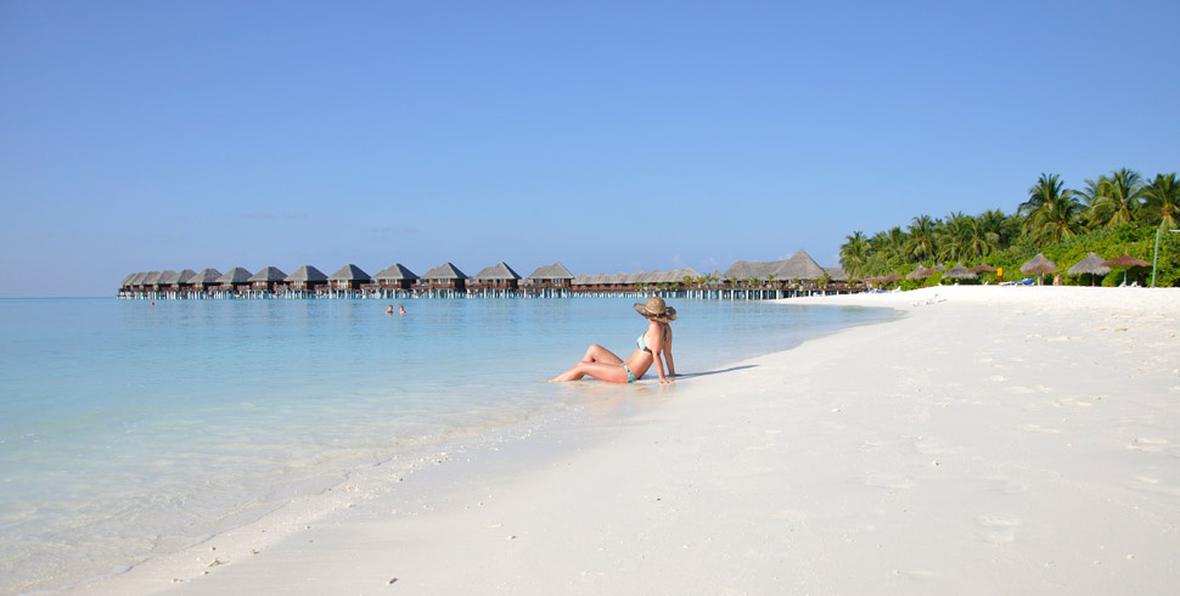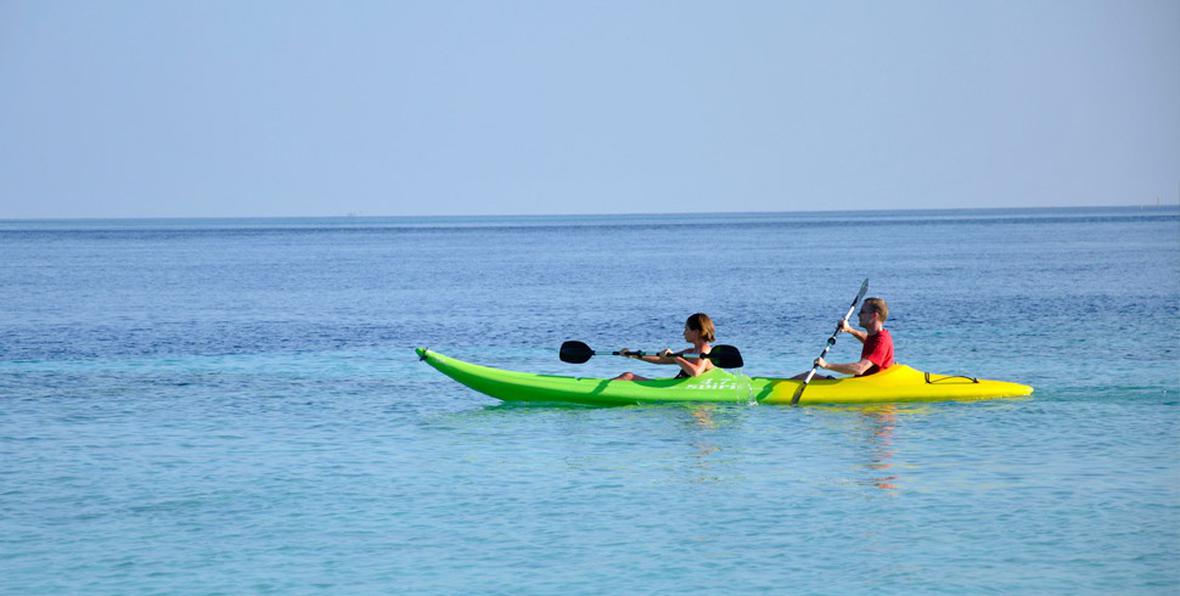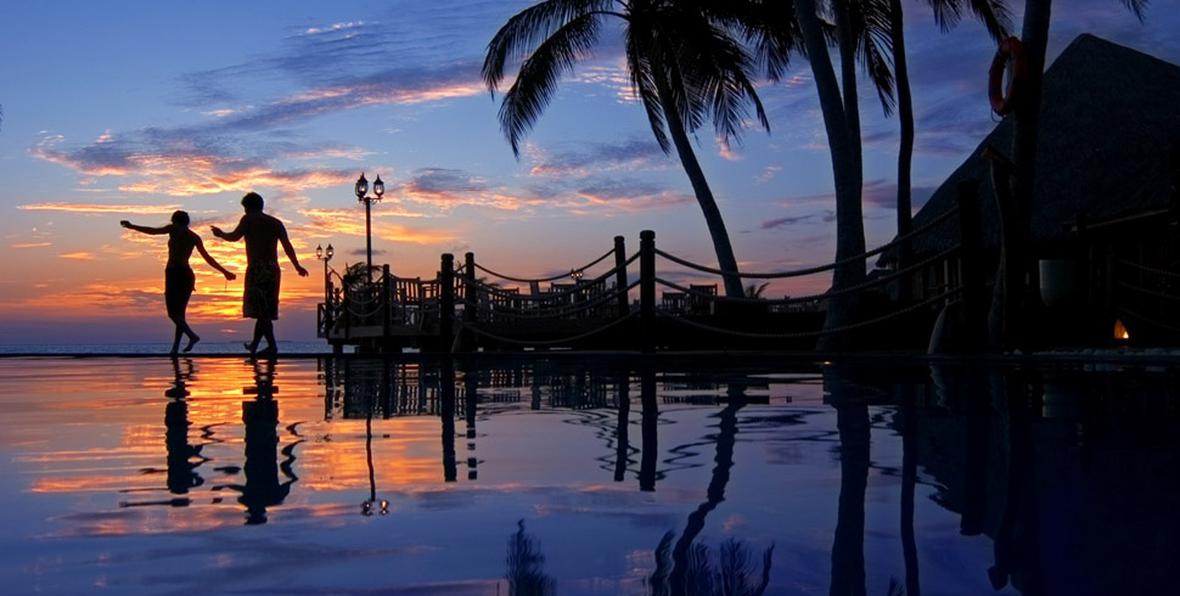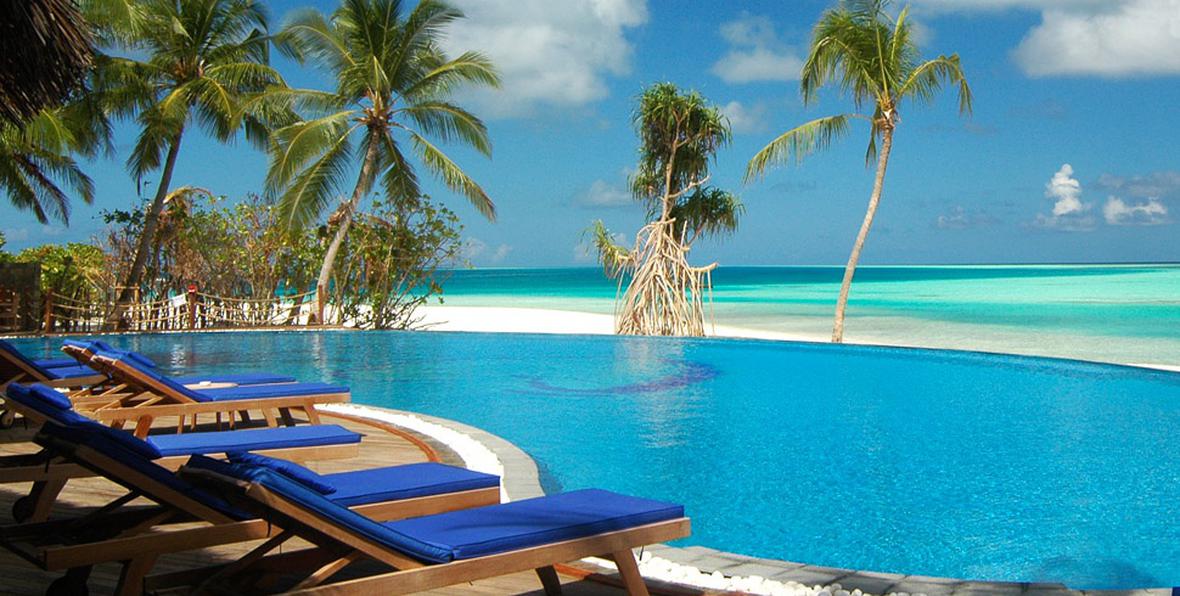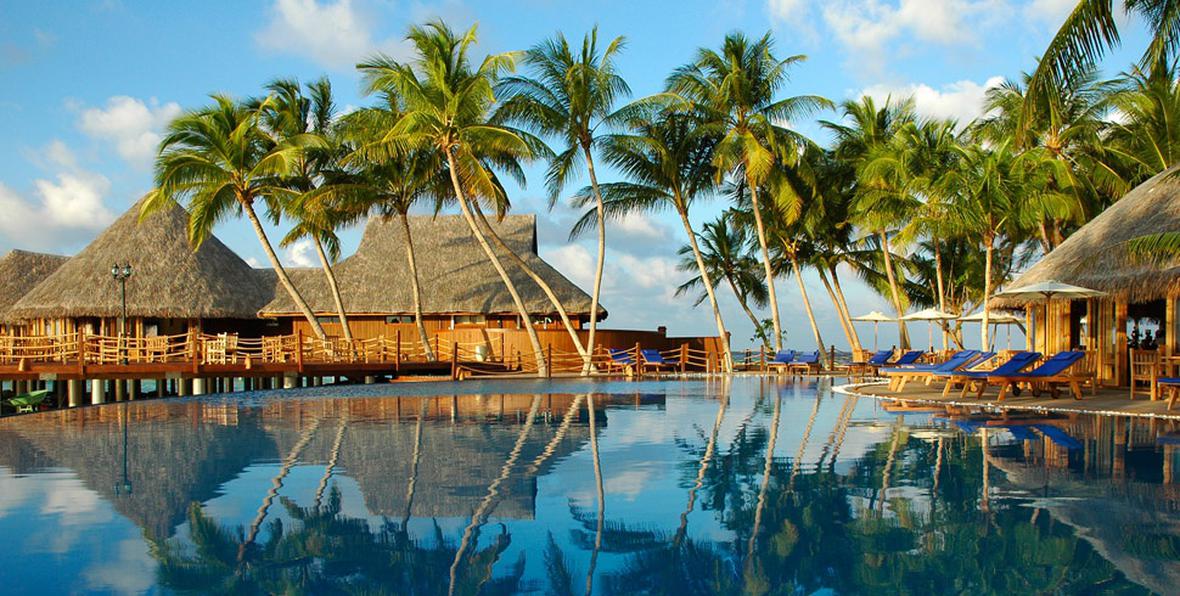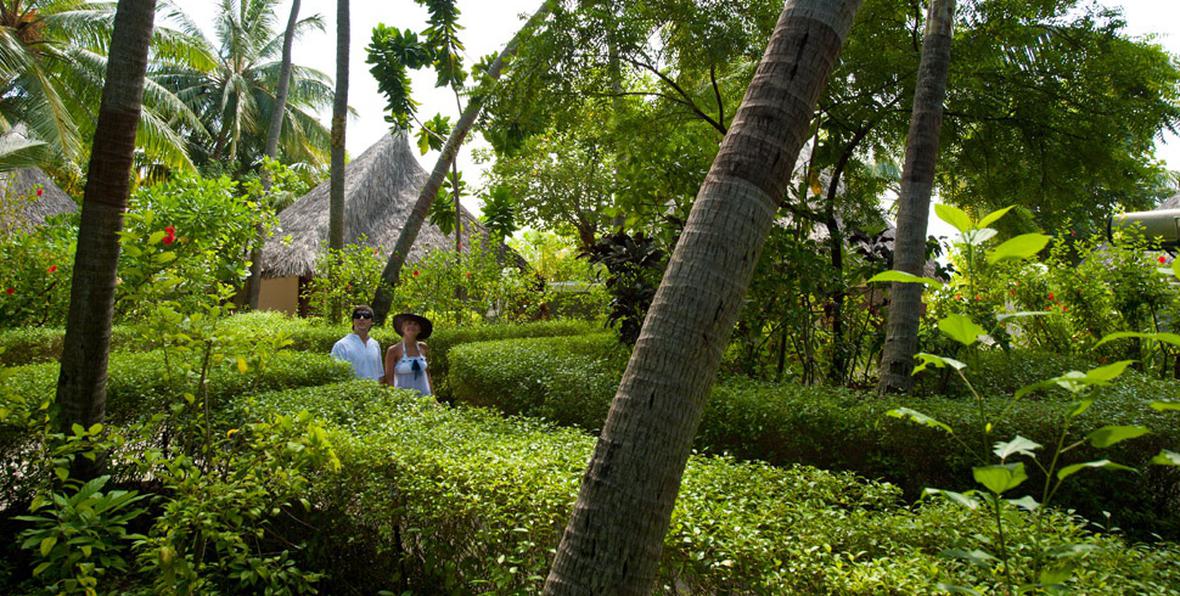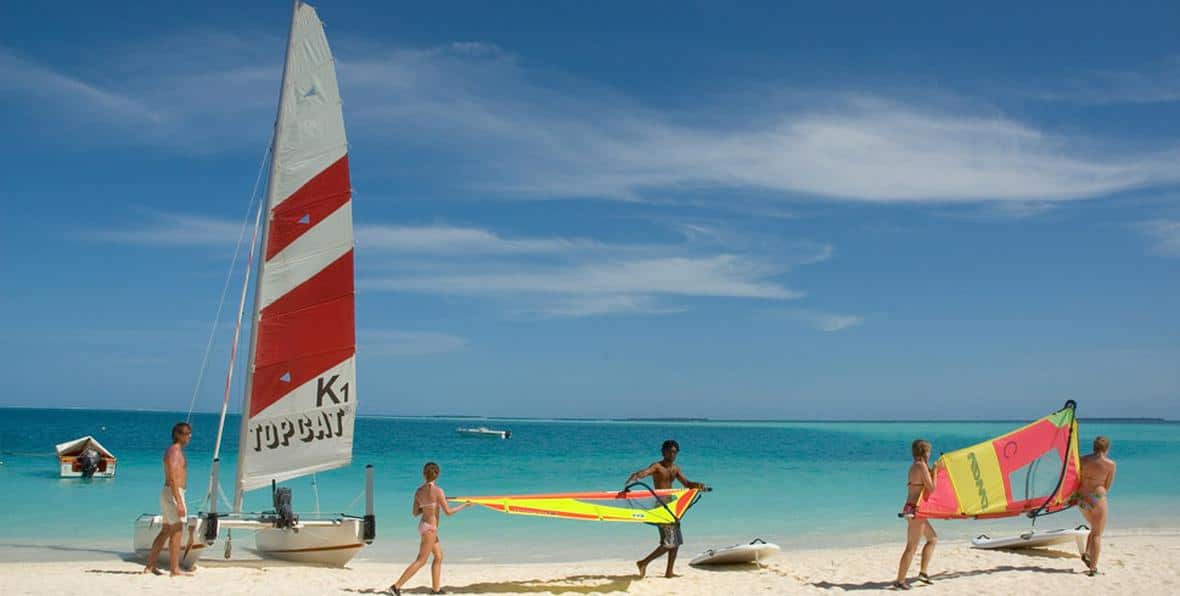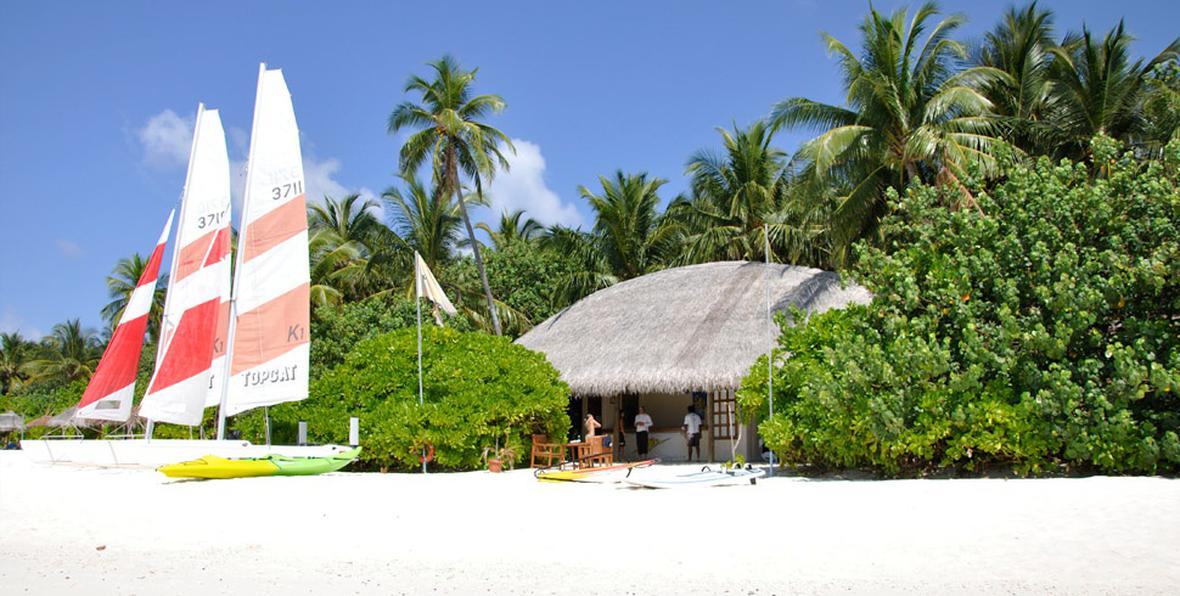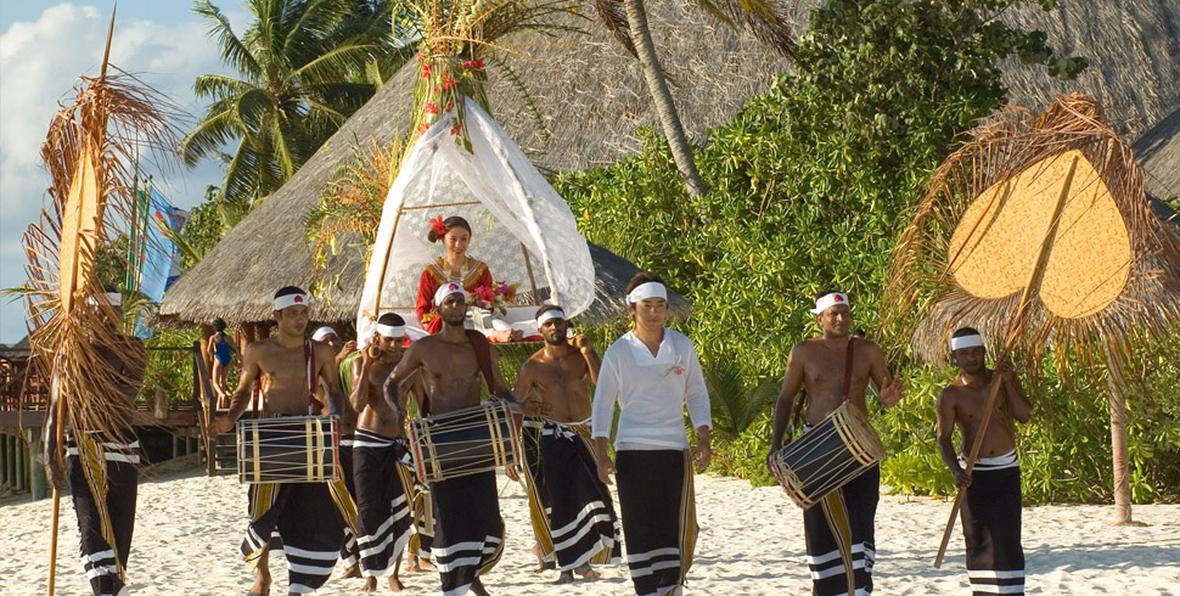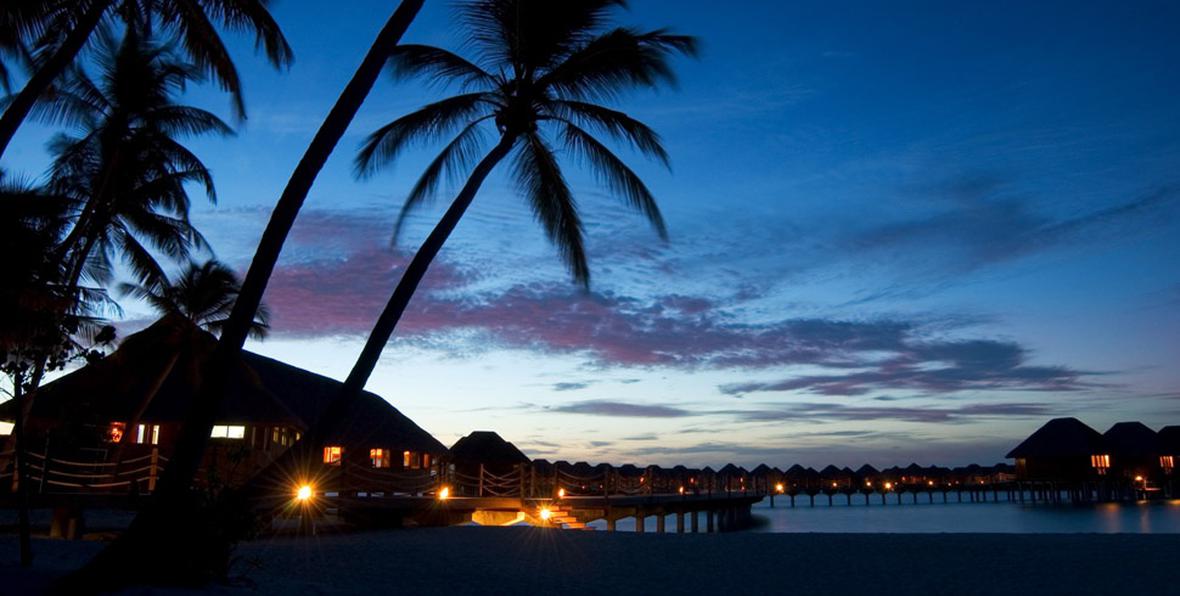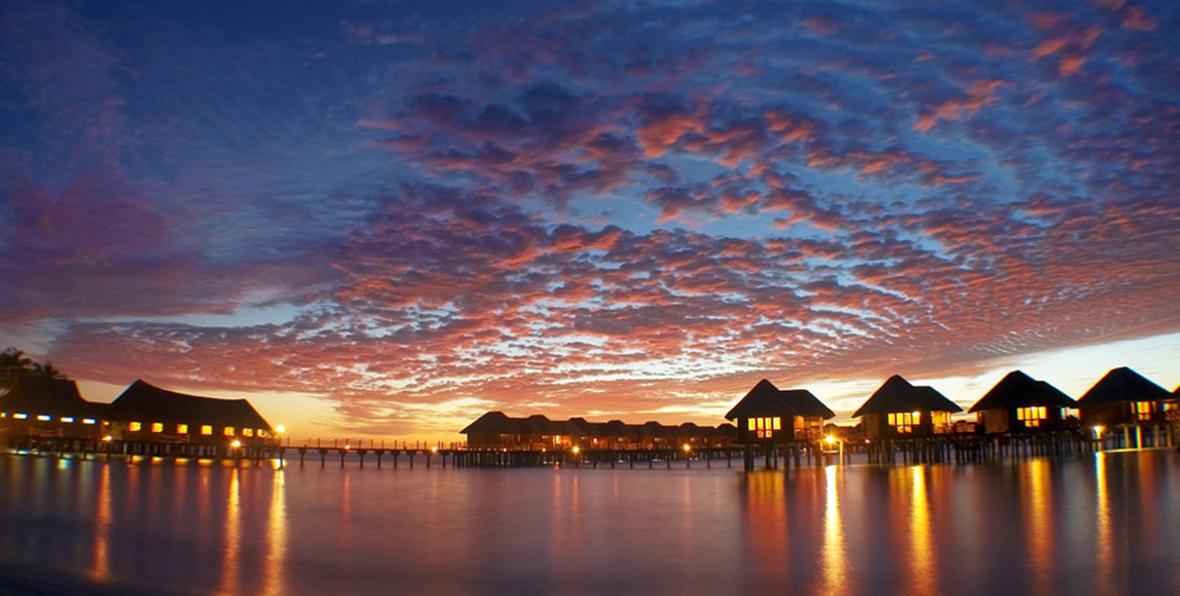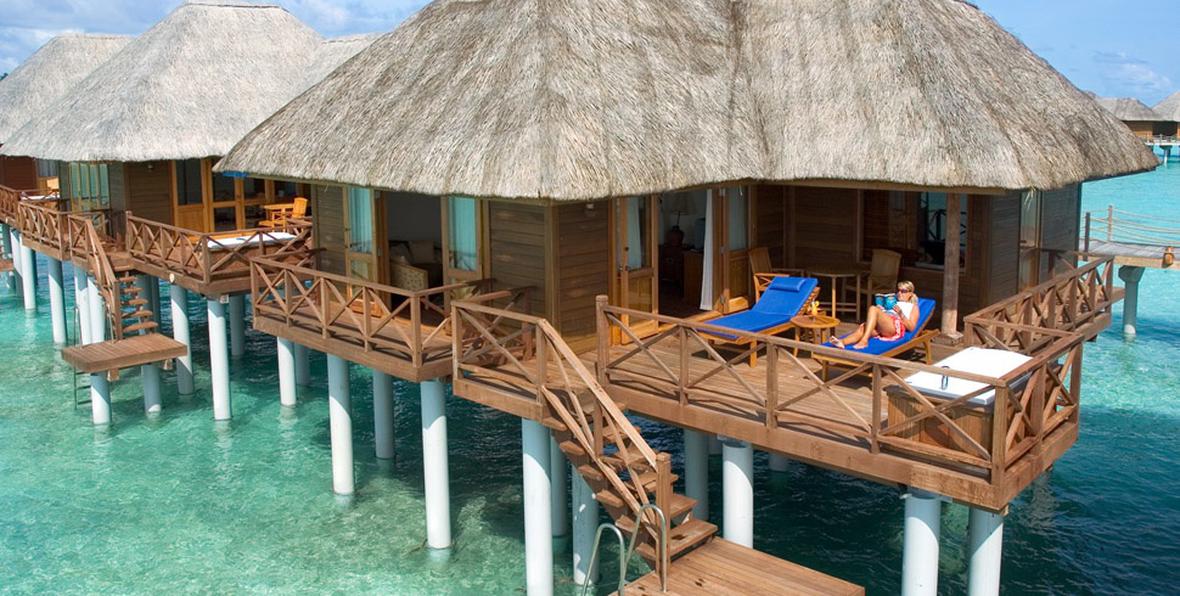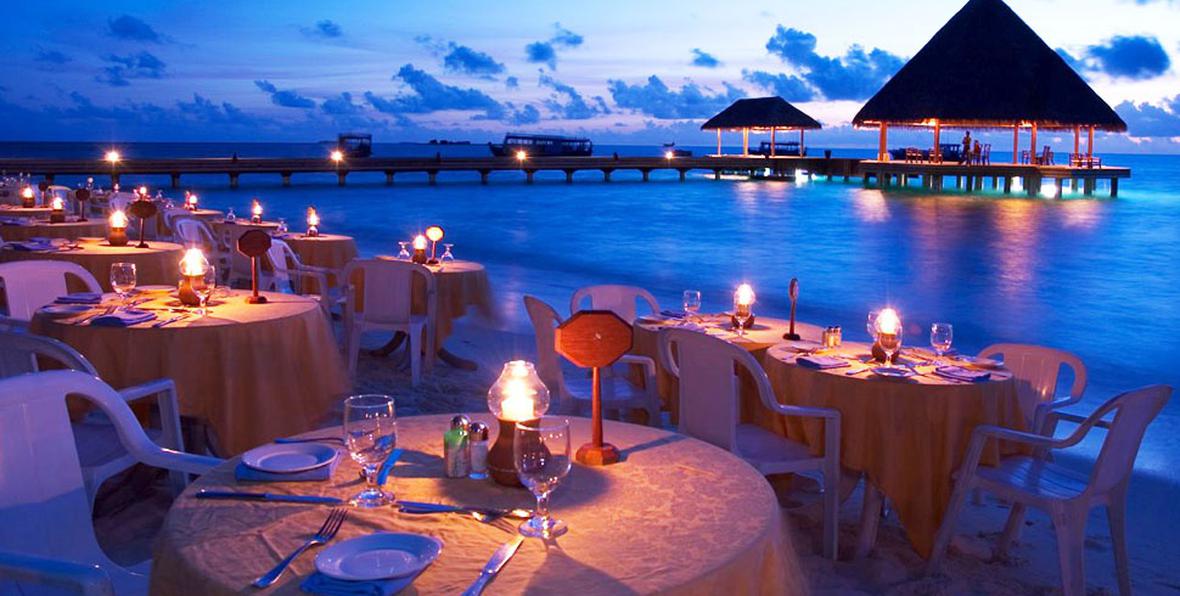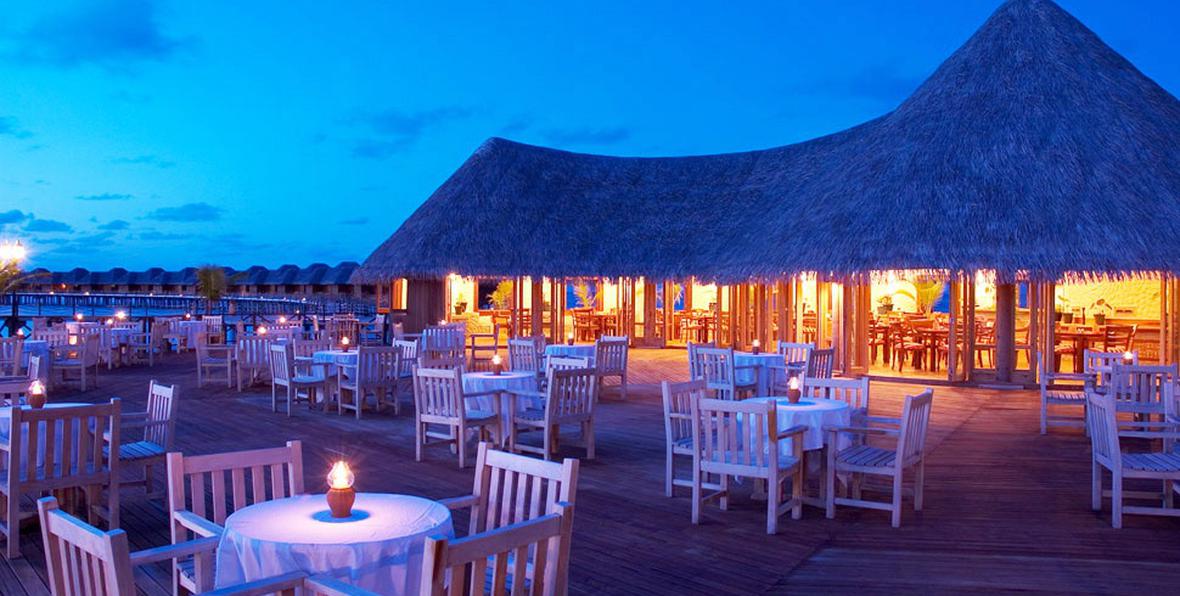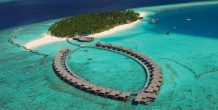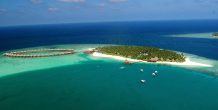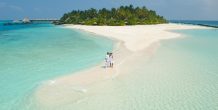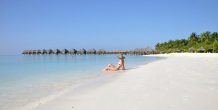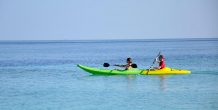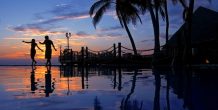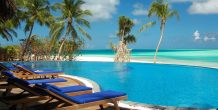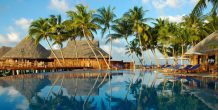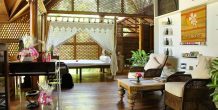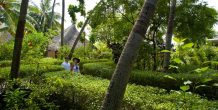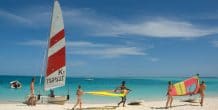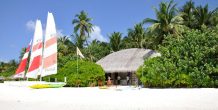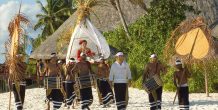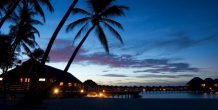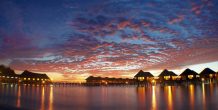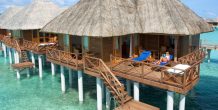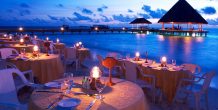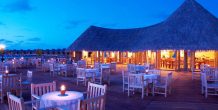 Hotel Vilu Reef Beach Resort & Spa
Maldives
Located in an island paradise, between the crystal clear waters, sandy beaches white and abundant vegetation, Vilu Reef Beach Spa ensures the enjoyment of a splendid holiday and guarantees unforgettable memories, offering guests a warm and personalized service with a wide range of amenities and amusements, including snorkelling, windsurfing, wakeboarding, water skiing and parepente, among others. Vilu Reef Beach And Spa Resort offers a relaxing experience in the beach and offers spacious villas, an outdoor swimming pool and a diving center. Located on the atoll U.u 140 km from the airport, this small island is ideal for those who seek privacy and wish to snorkel. It has a gym, 2 restaurants and 1 bar, as well as the bar located by the pool. The villas are air conditioned with views to the beach or the ocean and are decorated with elegant and unique style, with wooden furniture, flooring. Guests can enjoy massages at Sun Spa, play a game of volleyball, tennis or opt for other of the many activities offered. The resort also offers a tour desk and a souvenir shop.
---
---
Rooms of the Hotel Vilu Reef Beach Resort & Spa
122 rooms in total; 7 types of villas according to the tastes and needs of the guests, offering rest and relaxation in an exquisitely decorated and equipped.
Restaurants of the hotel Vilu Reef Beach Resort & Spa
The different restaurants and bars, located in privileged locations, offer a menu of diversified and adapted to the different tastes of every traveller. Whether you decide to try the local or oriental cuisine, or prefer to keep a Western diet, it will always have delicious dishes to try, as well as various beverages and cocktails.
Services of the hotel Vilu Reef Beach Resort & Spa
The resort includes all the necessary services to make your stay pleasant and carefree. Among these are: service rooms, Babysitting Child Services, laundry, breakfast in the room, currency exchange, souvenir gift shop, tourist information, multilingual staff, fax photocopy, Concierge service, water sports facilities. The resort offers a shuttle service of round-trip seaplane (35 minutes long) from the international airport of Male up to the establishment. Seaplane service operates from 06:00 to 16:00.
Activities of the hotel Vilu Reef Beach Resort & Spa
You won't miss any activitybecause there's a wide range of them to give more excitement to your vacation days: you can choose from tennis court, fitness centre, fishing, relax and pamper yourself in the spa and wellness or with massage services, billiards, ping pong or darts, have fun in the karaoke, do windsurfing, canoeing, scuba diving and snorkeling. In addition, the resort has playground and outdoor swimming pool.
Other hotels in Maldives