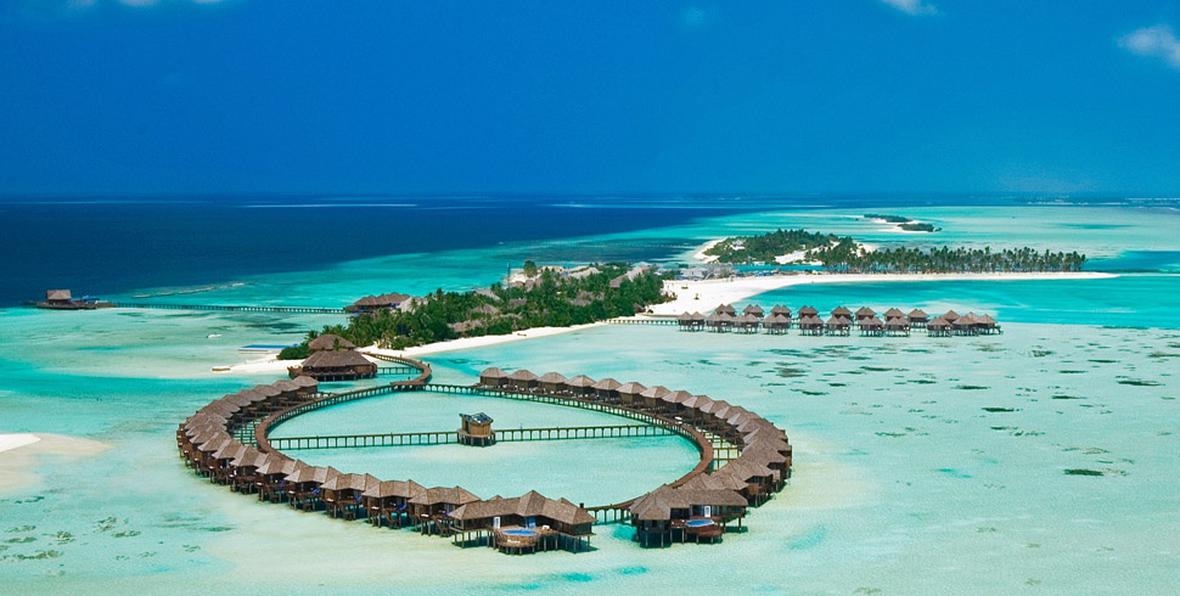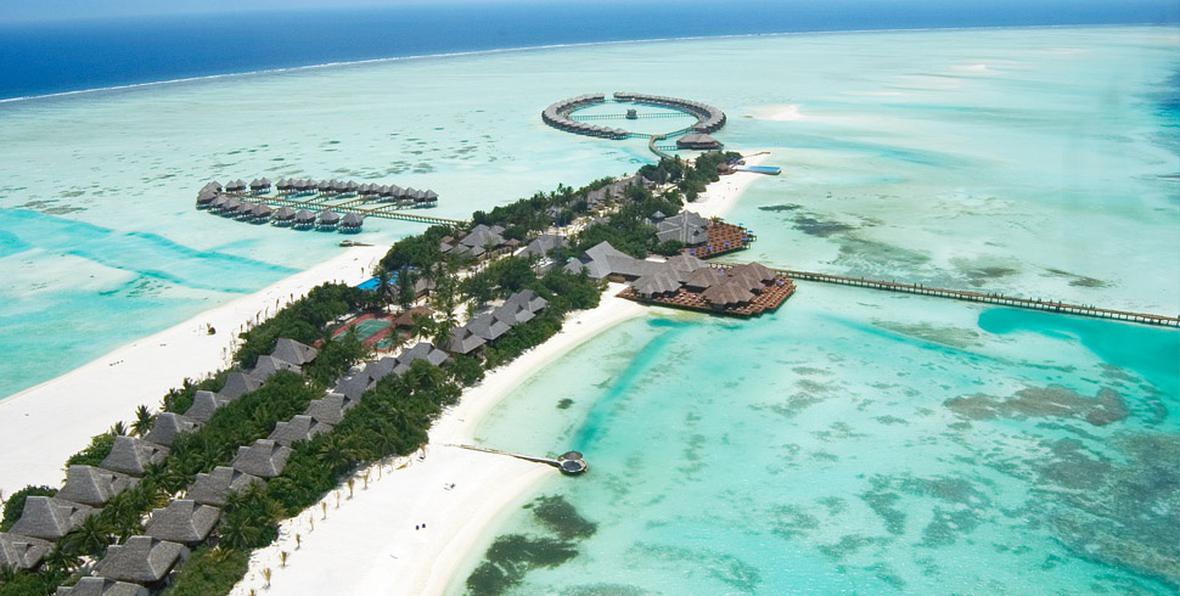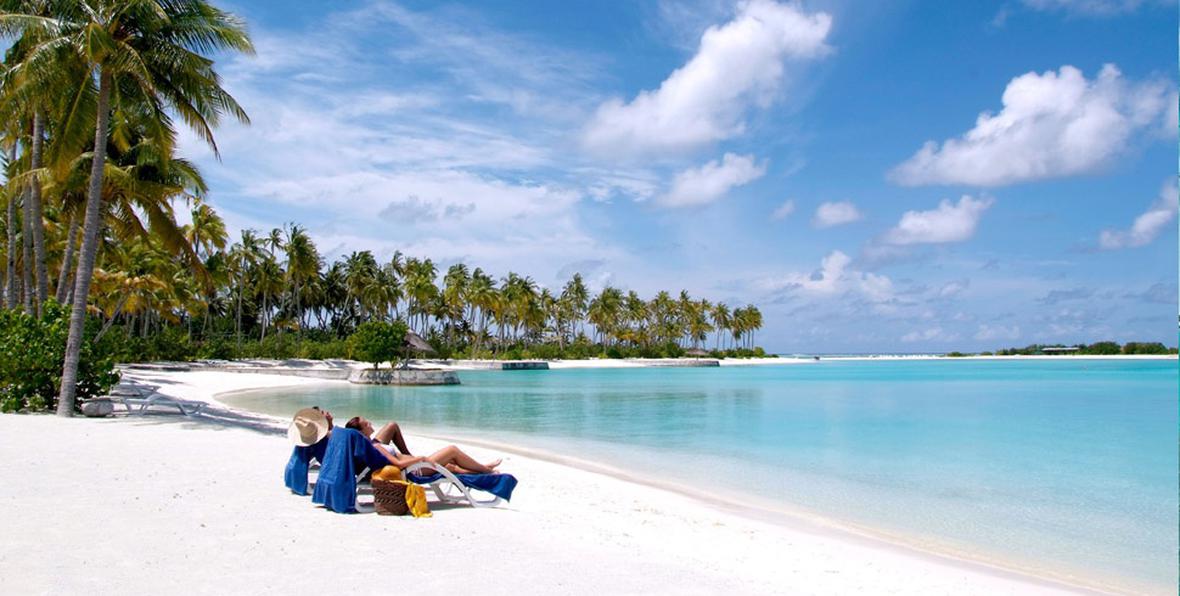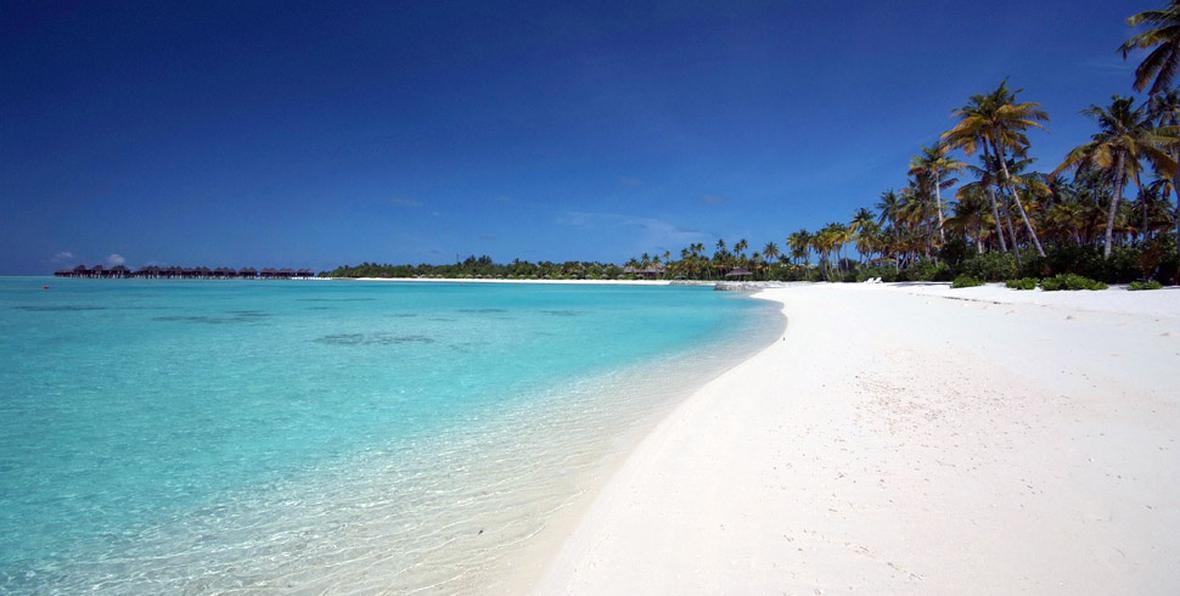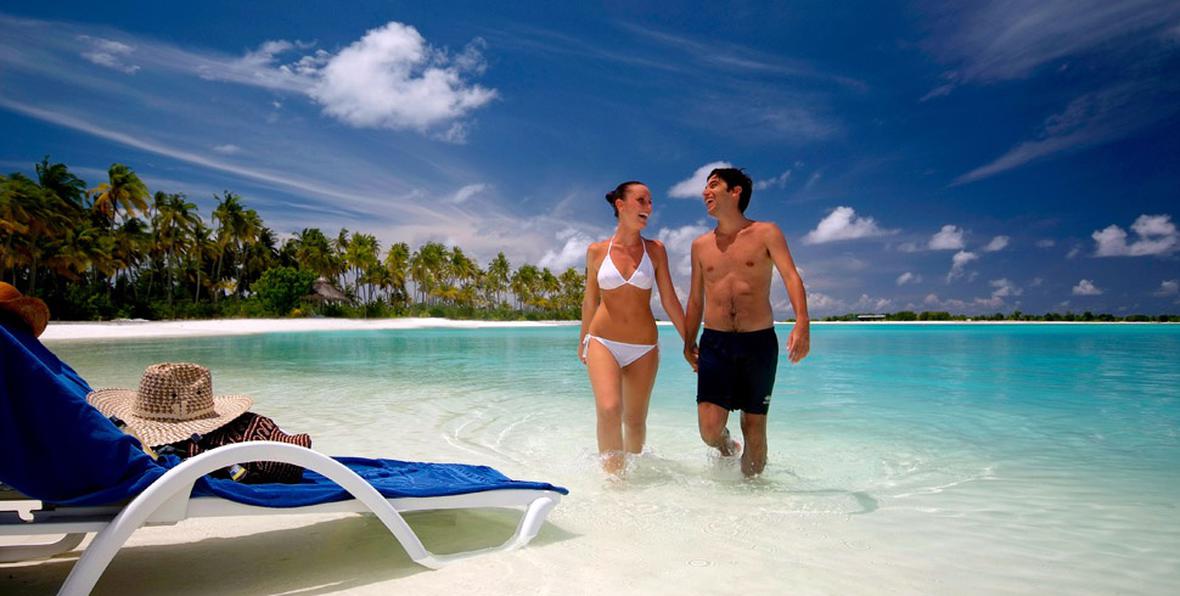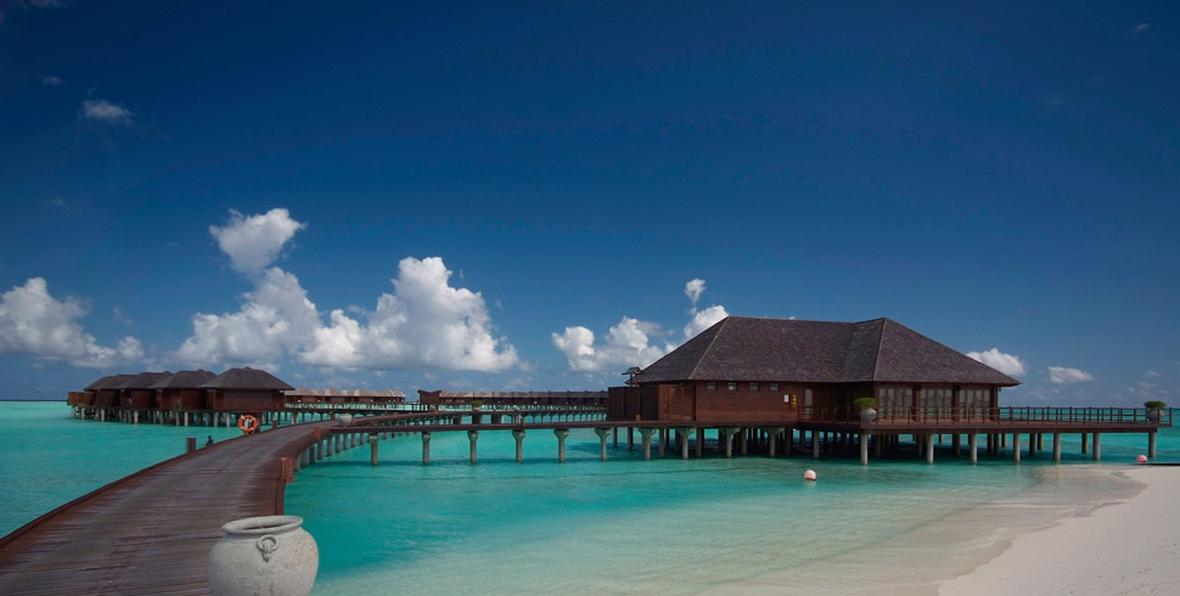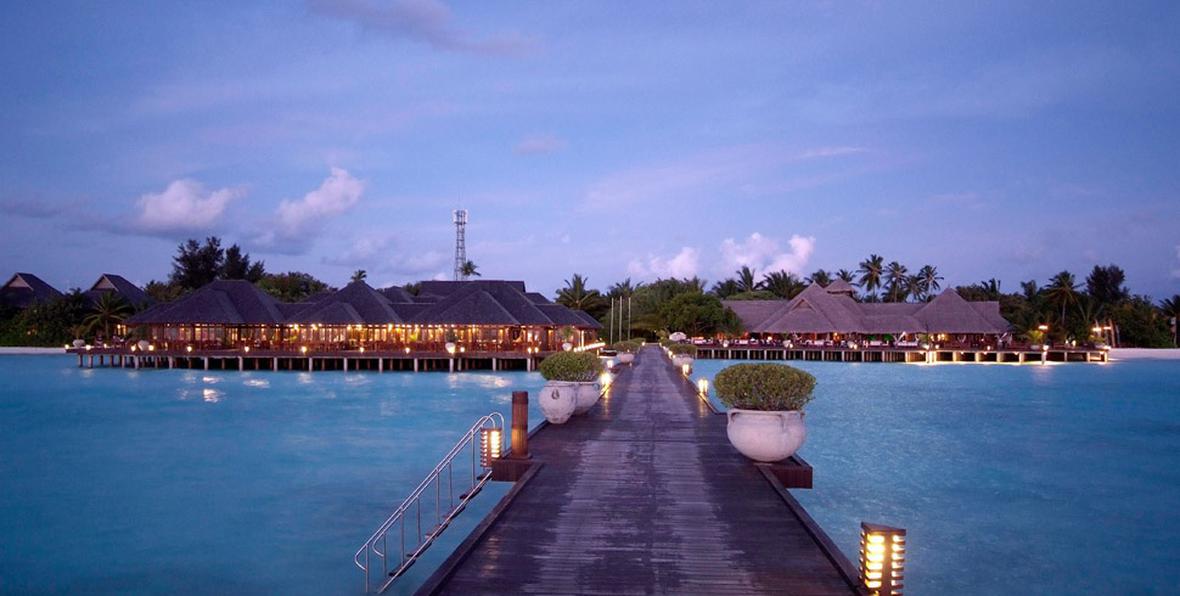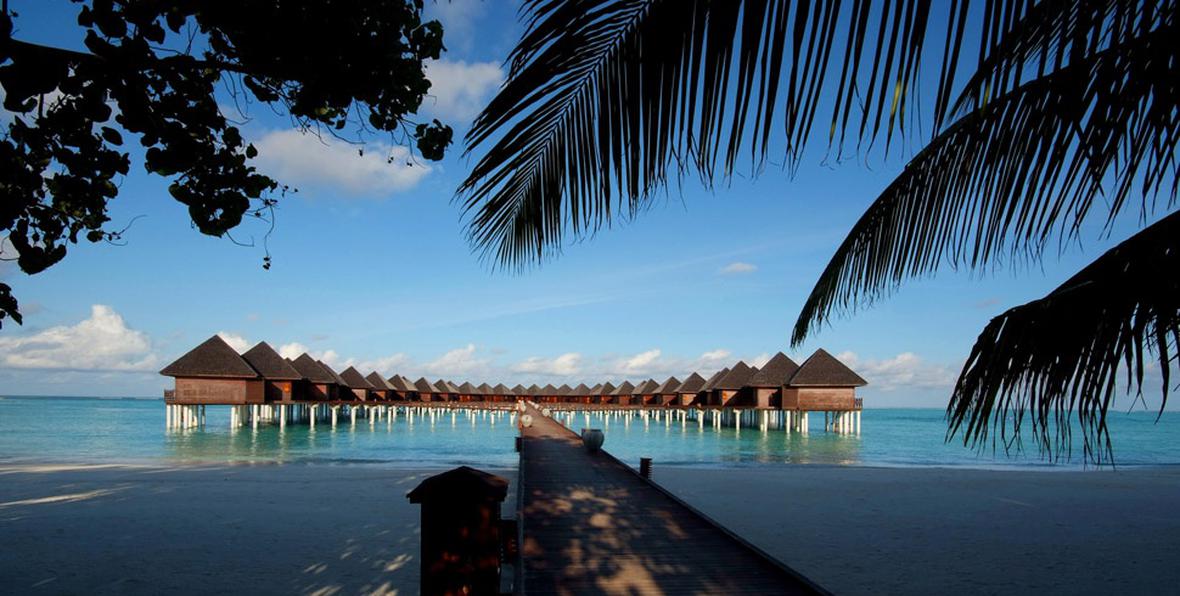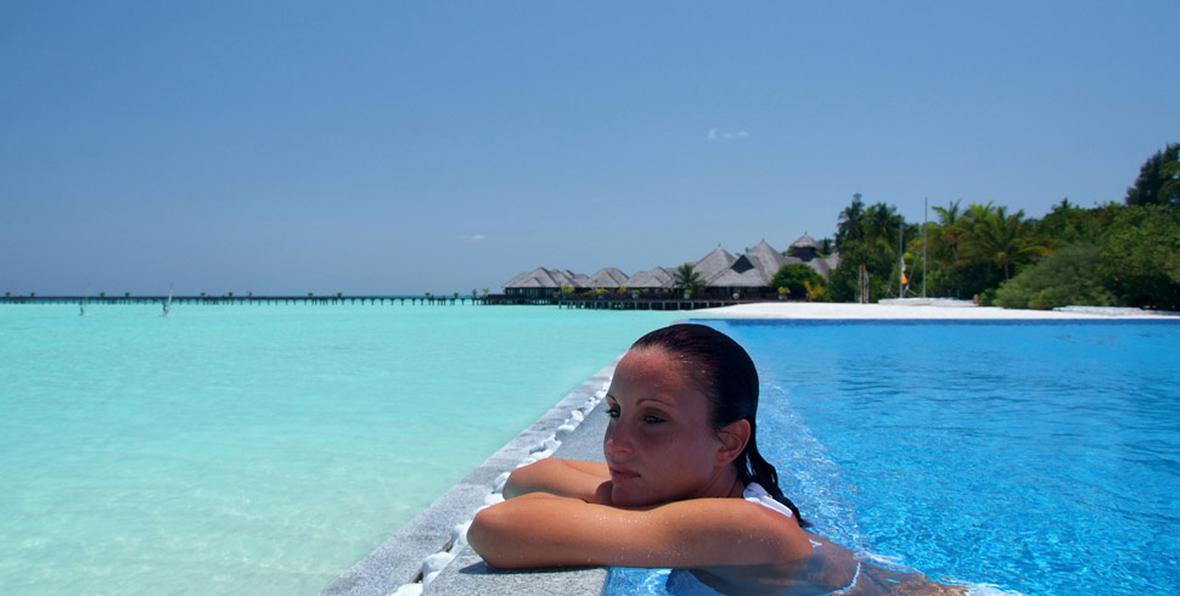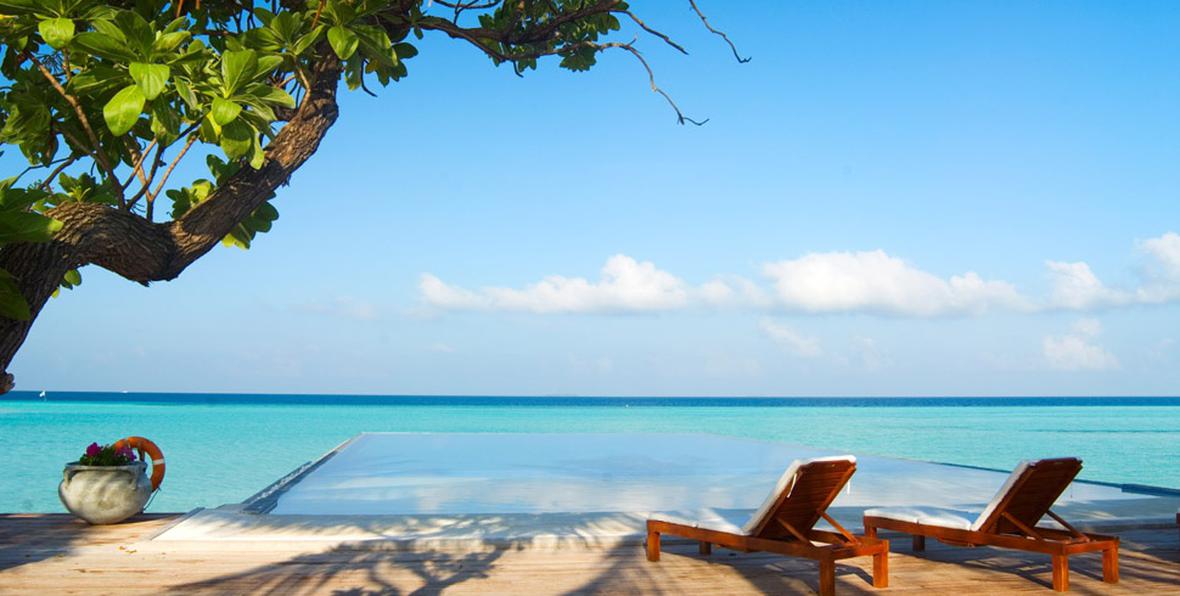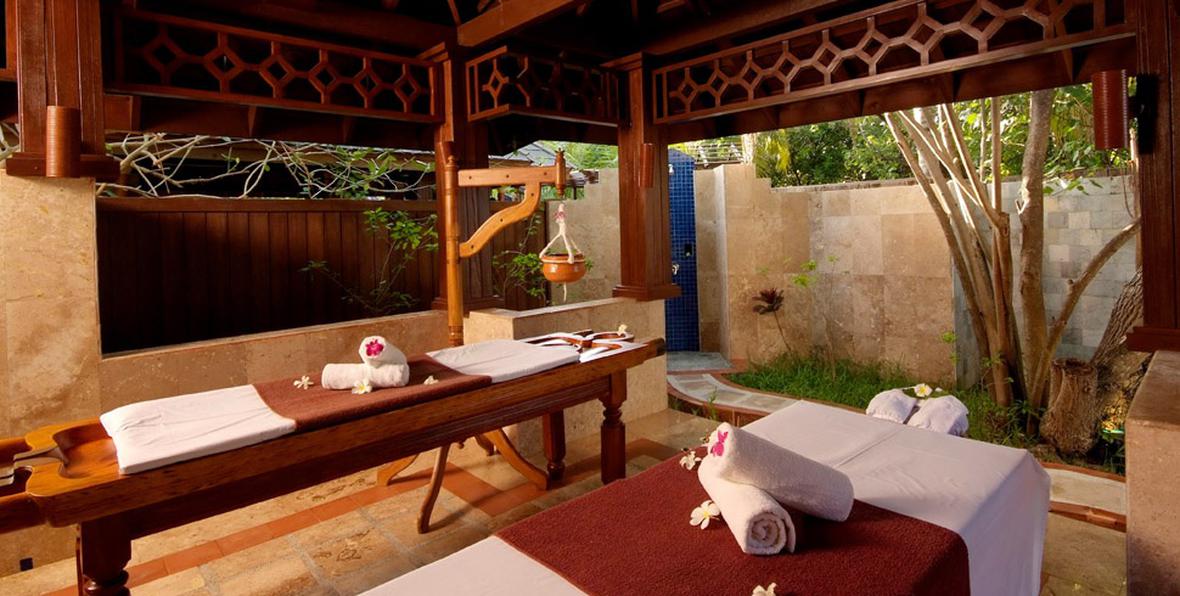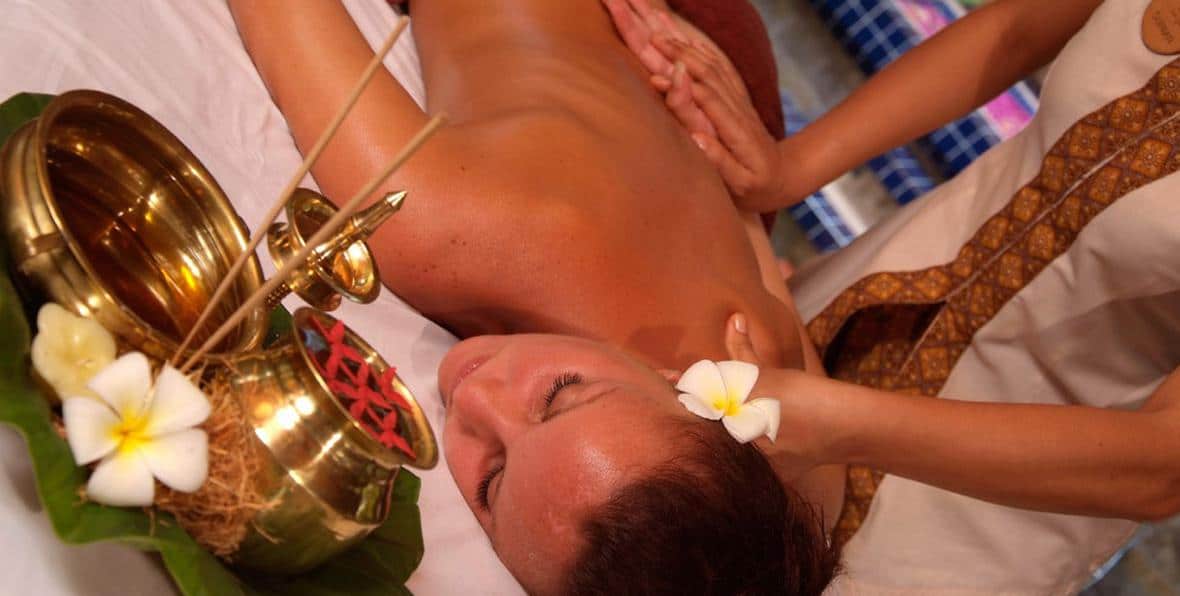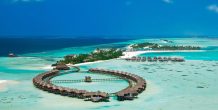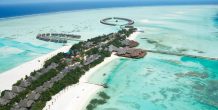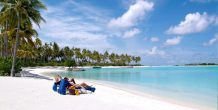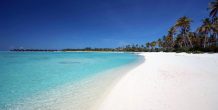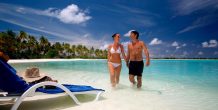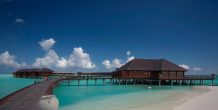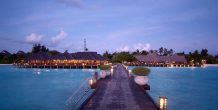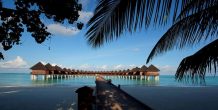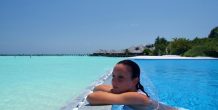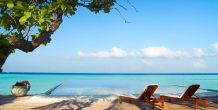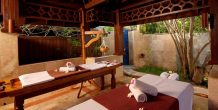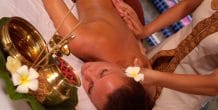 Hotel Olhuveli Beach & Spa
Maldives
Located at the southern end of the South Male Atoll and surrounded by lush tropical vegetation, the idyllic Olhuveli Beach Spa Resort of four stars, it is famous for its beautiful beaches and abundant sandbars and for being the first resort certified as Kite Surf school, which boasts lots of material for the practice of this sport. This island is surrounded by several expanses of sandy beaches and a huge crystal water lagoon; a truly impressive Island, isolated sandbanks where seekers of paradise can escape from the pressures of routine and can forget as well the outside world and set aside all their inhibitions.
Beautifully designed villas where merges the modern with the traditional, white sand beaches that give way to endless sea views that stretch for miles. It is truly a place where the senses can be filled with energy and spirit can relax. Located in the heart of Turquoise of the Indian Ocean, it is the Maldives, Olhuveli is located at the tip of South Male South at 35 kms from the Airport International, accessible by speedboat, where you can enjoy a stimulating journey of 45 minutes.
---
---
Rooms of the Hotel Olhuveli Beach & Spa
96 deluxe Rooms, 21 Deluxe Water Villas, 8 Beach Villas, 32 Jacuzzi Water Villas, Water Villas 5Honeymoon and
Restaurants of the hotel Olhuveli Beach & Spa
It has four restaurants (the Sunset and the Lagoon on the water; the Four Spices of traditional food and Island Pizza) and three bars overlooking the lagoon and the sand (Sunrise, Lagoon and Dhoni Bars)
Services of the hotel Olhuveli Beach & Spa
Olhuveli como resort de una calidad exquisita cuenta con boutique de productos seleccionados,varias piscinas, dicoteca, karaoke, librería, WiFi gratuito, gimnasio, clínica, piscinas y Spa. Organizan románticas ceremonias de boda, servicio de cobertura y cambio de divisas extranjeras. Servicio de guardería cunas y tronas, piscinas adaptadas para niños y un programa especial de actividades diseñadas para niños.
Activities of the hotel Olhuveli Beach & Spa
The island has large number of sporting and recreational activities among which is its great experience and material available for the practice of Kite surfing and diving. But you can enjoy theme nights, disco, live, dinner at the beach...
Other hotels in Maldives