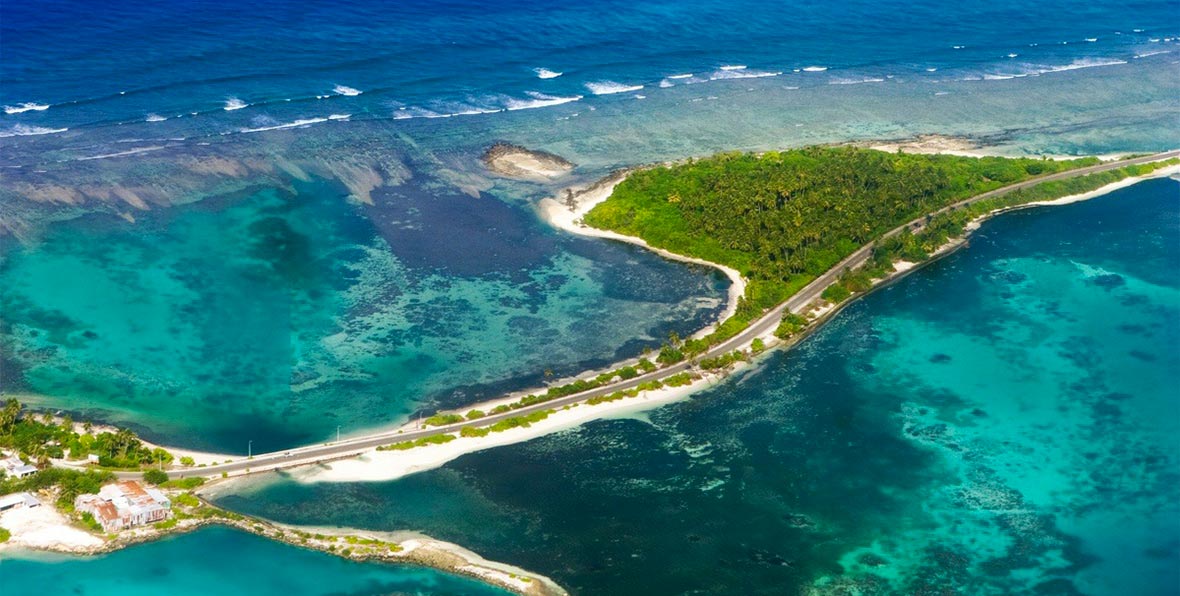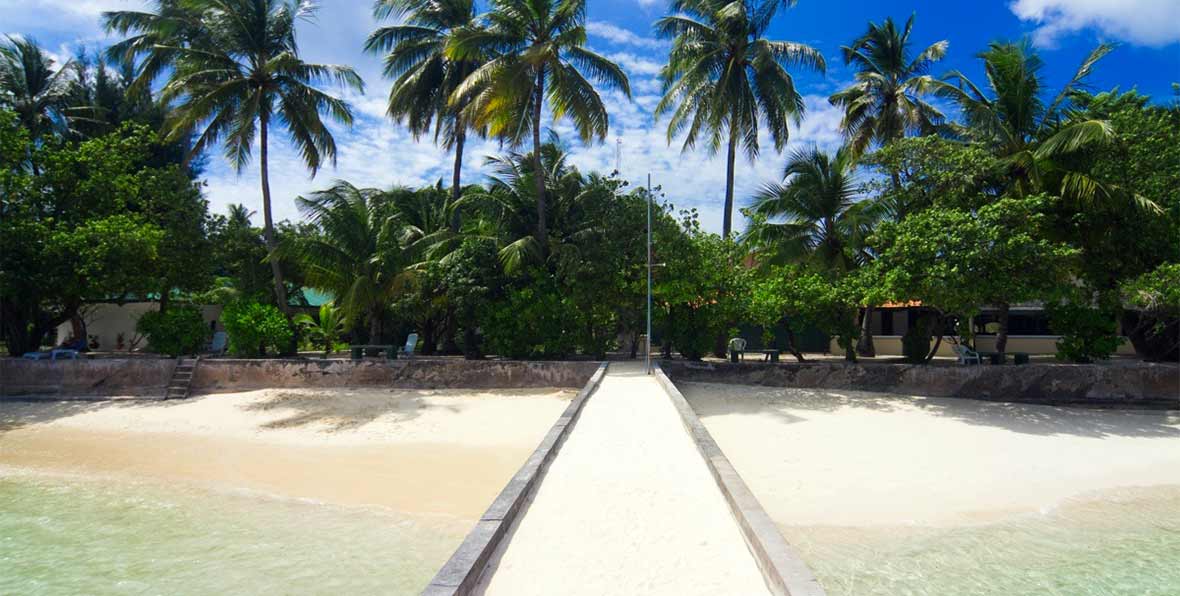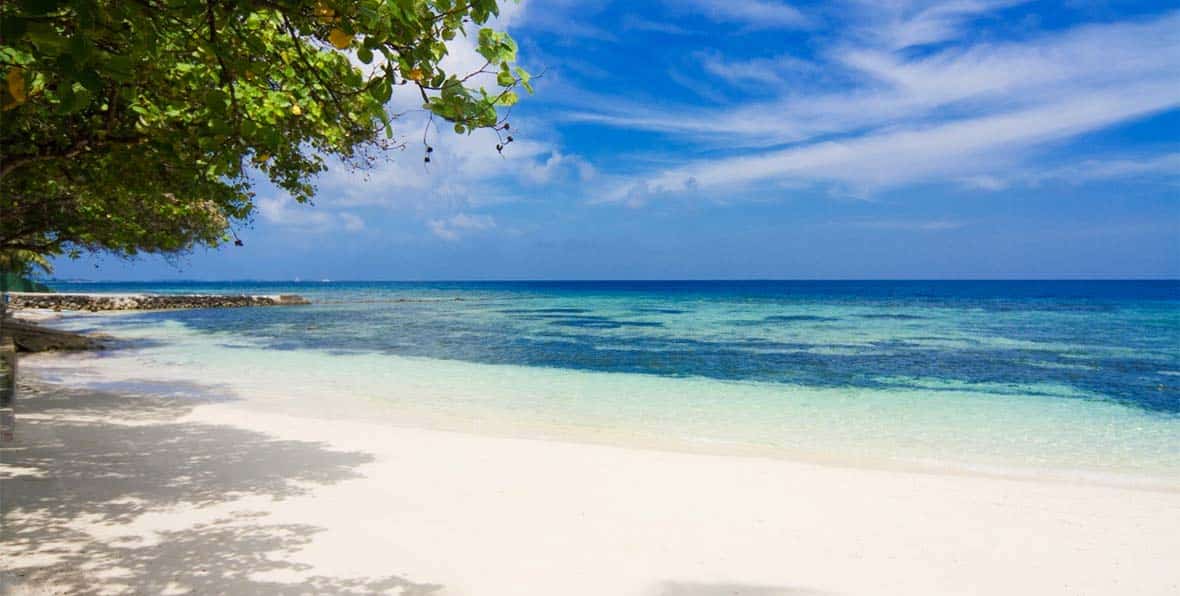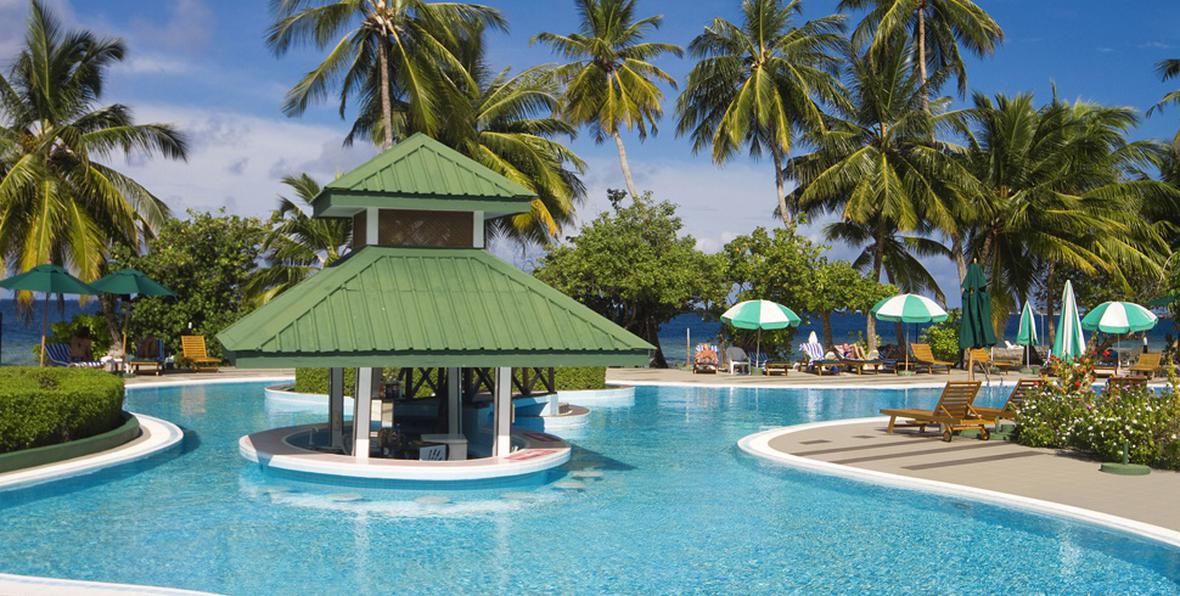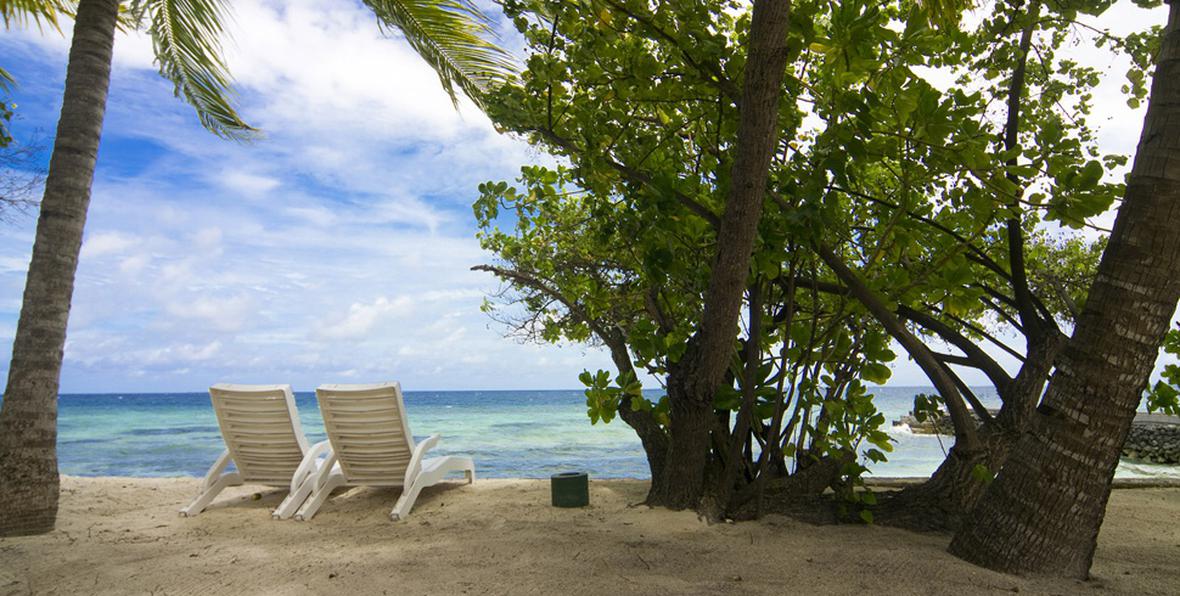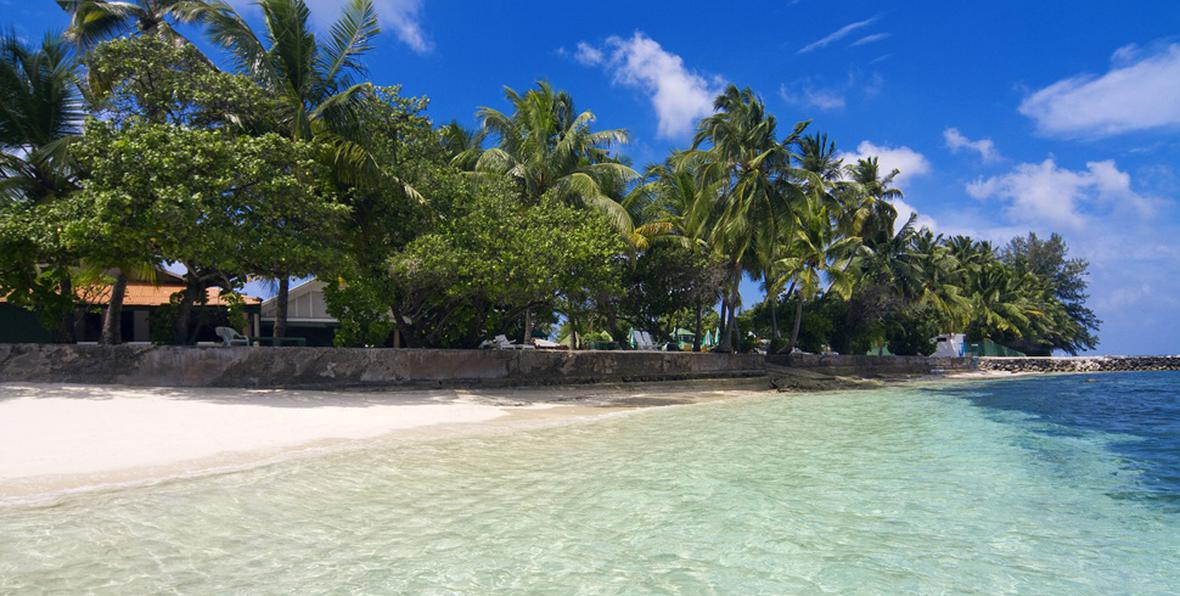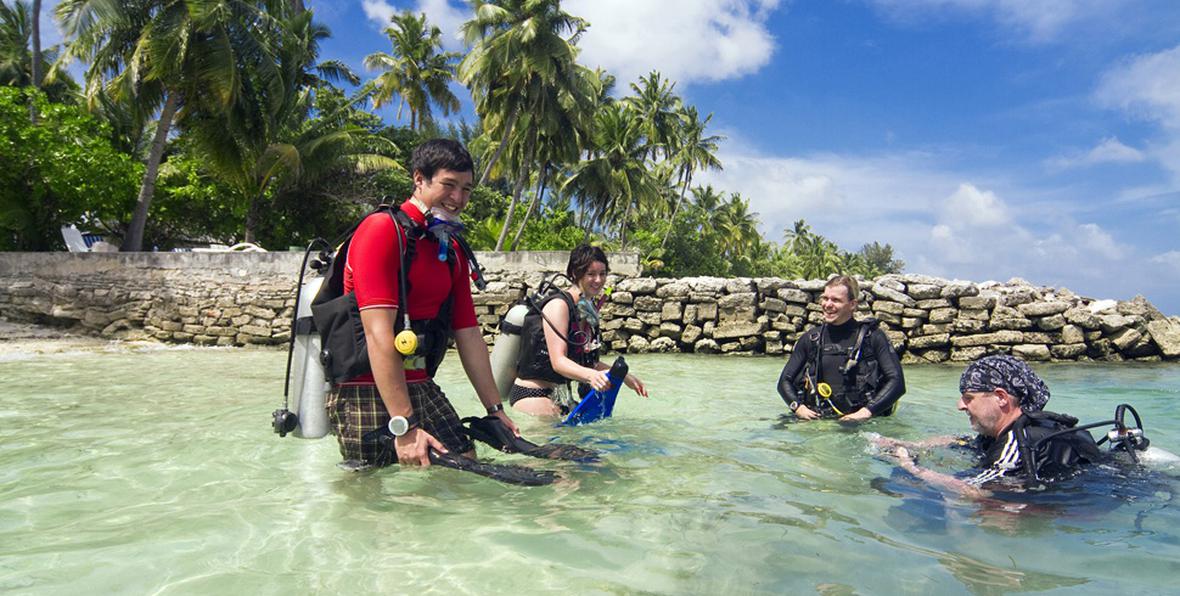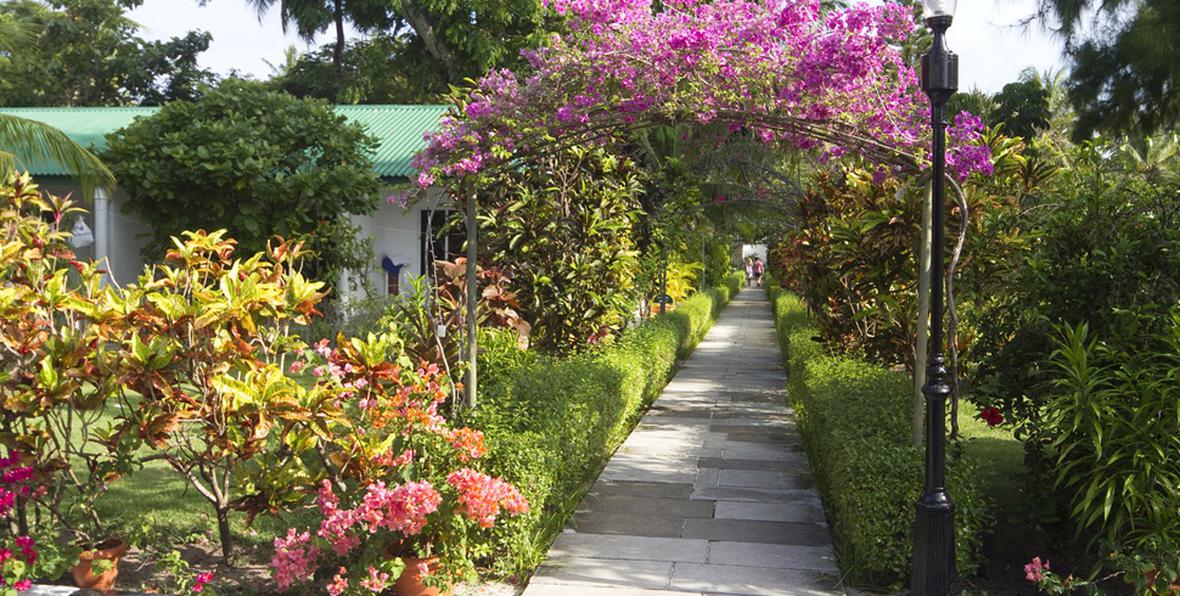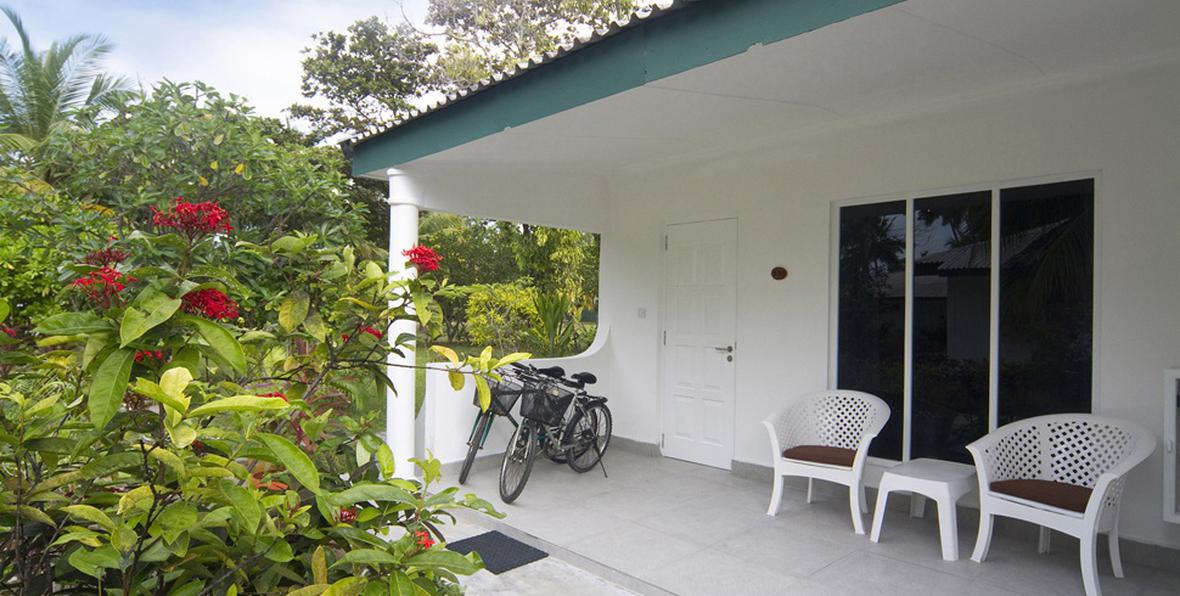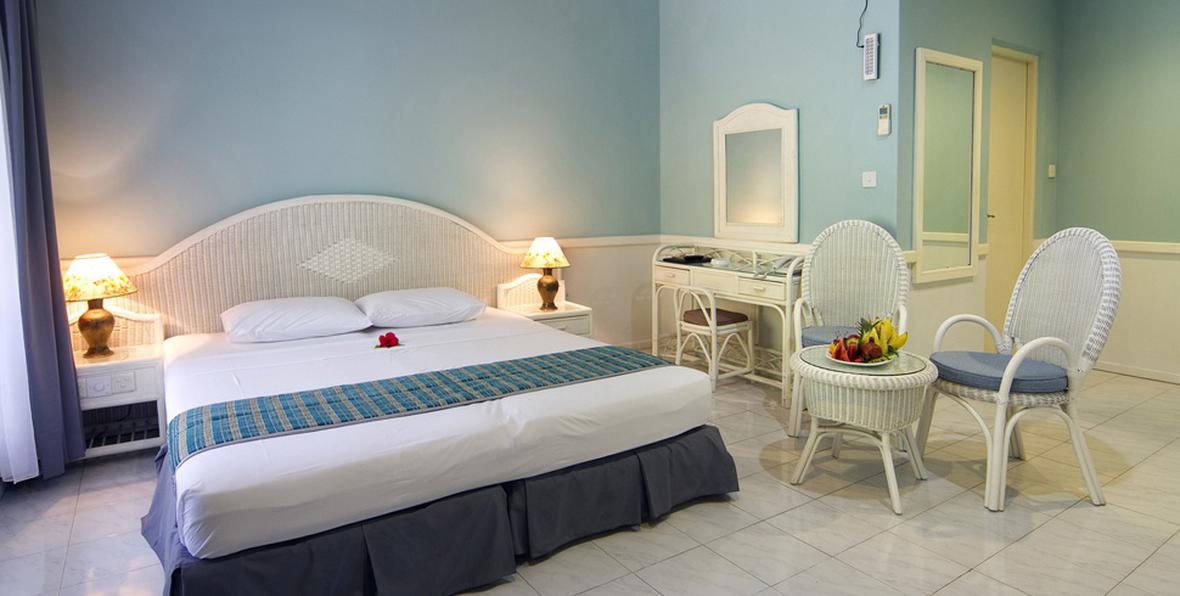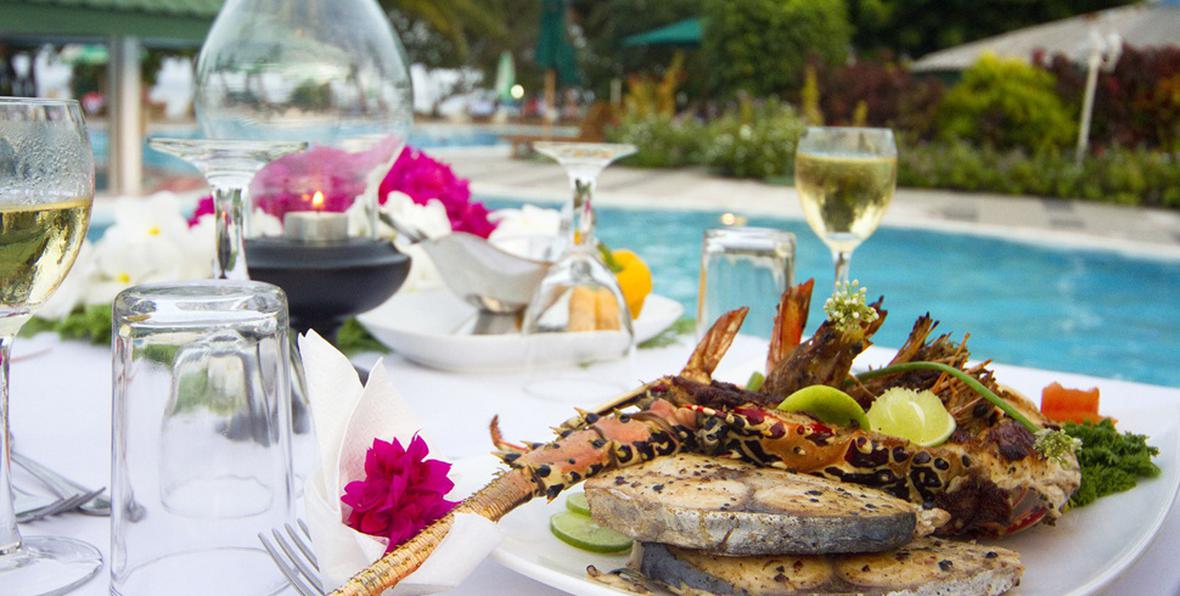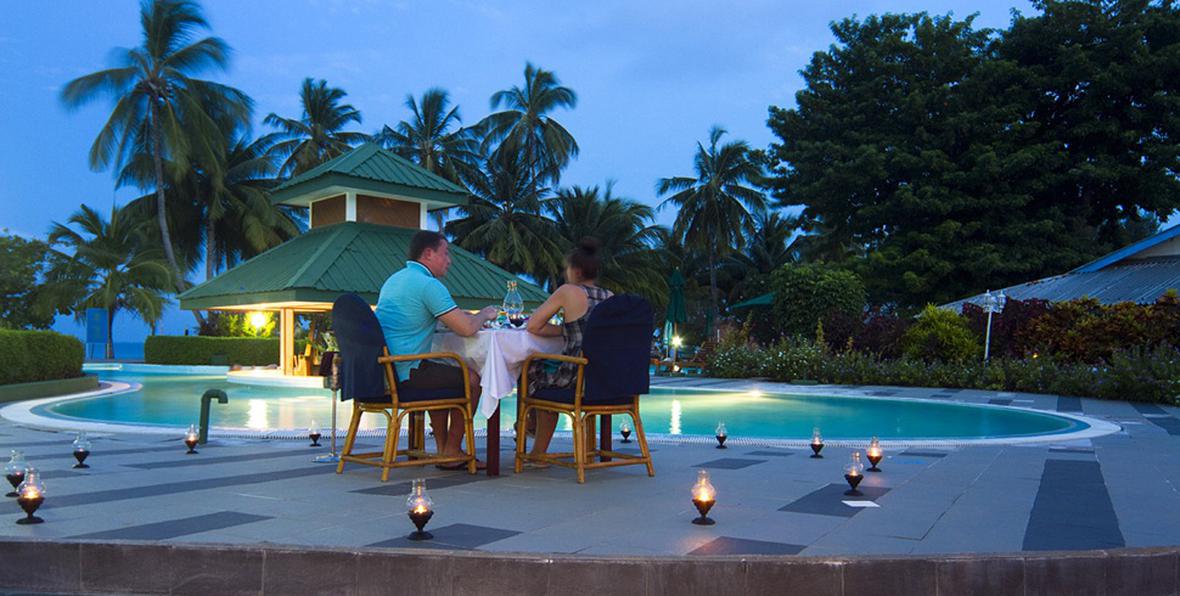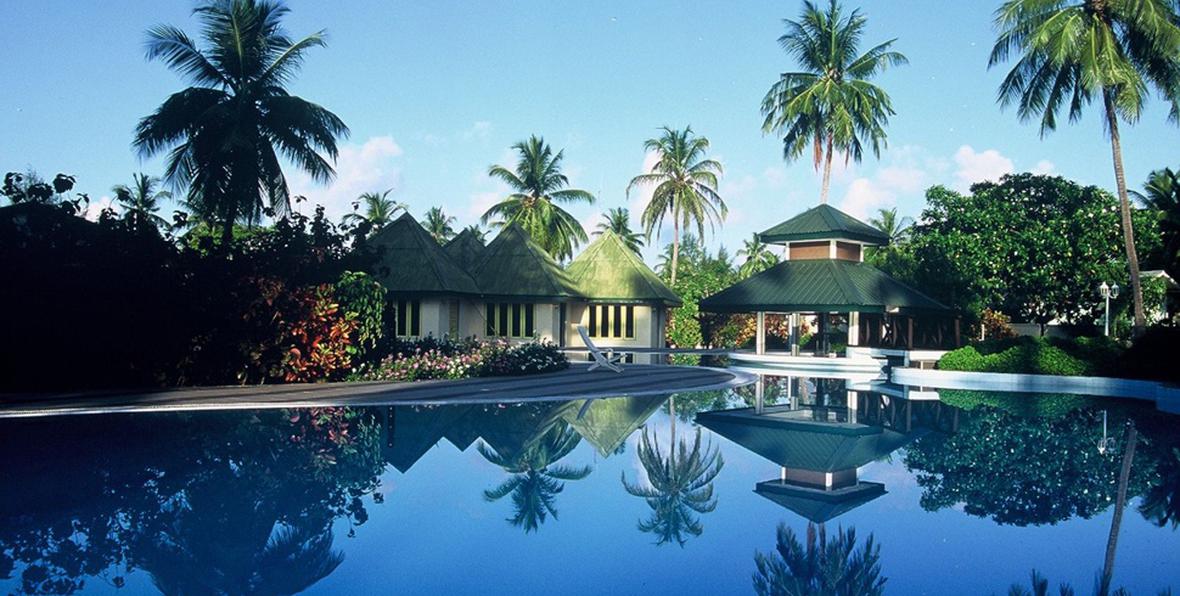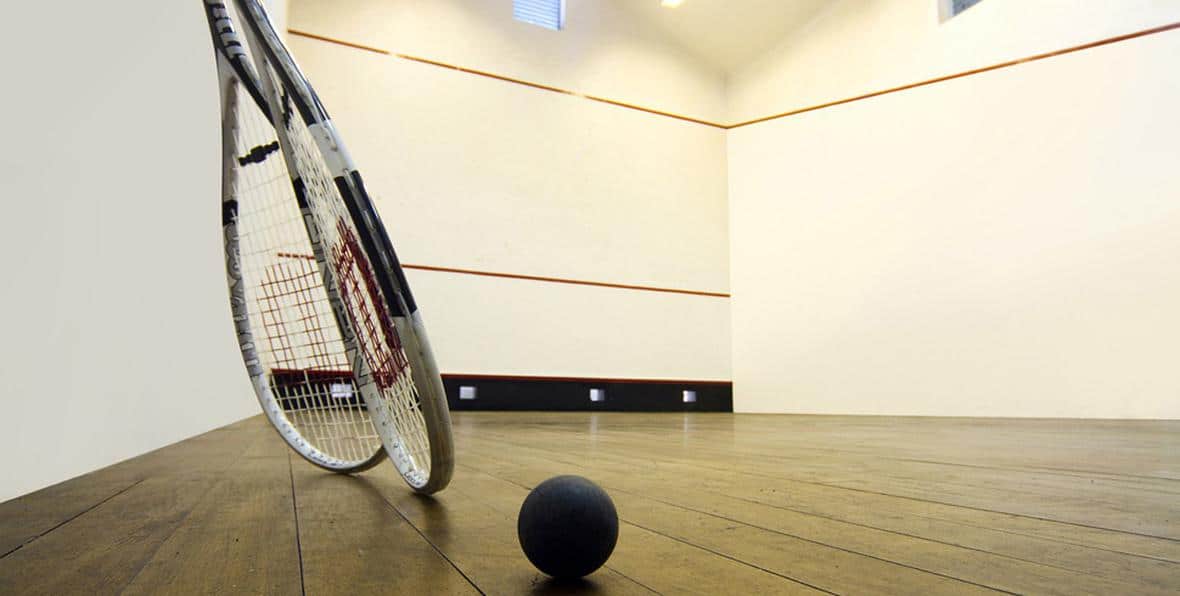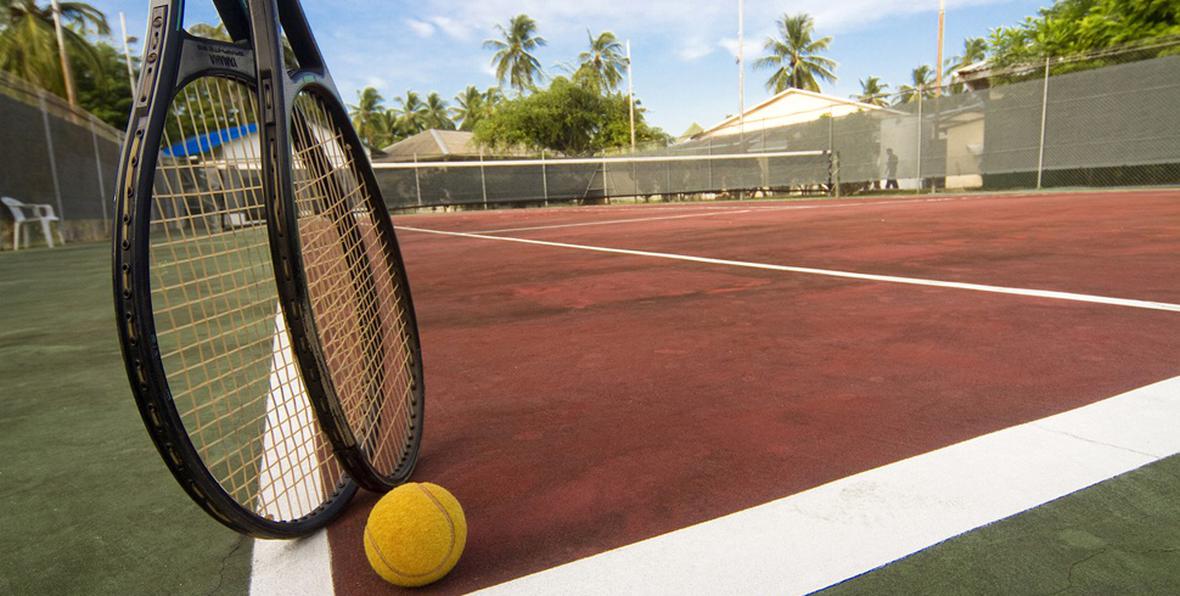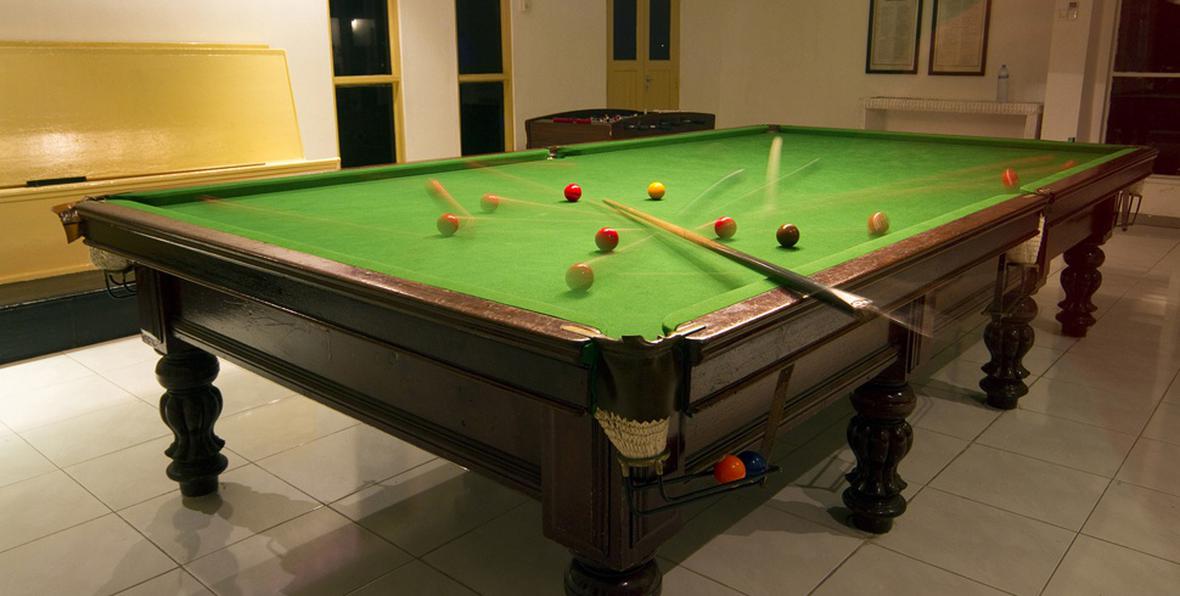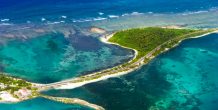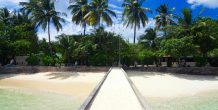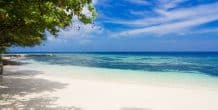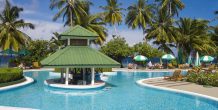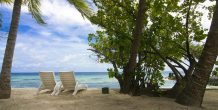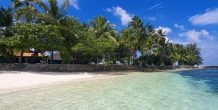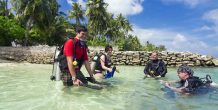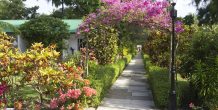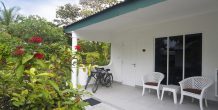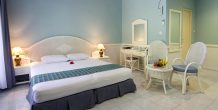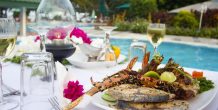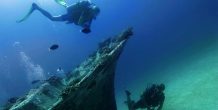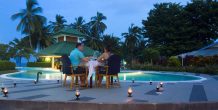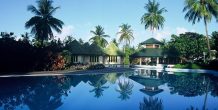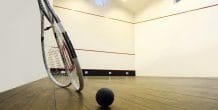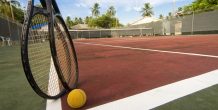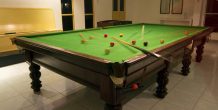 Hotel Equator Village
Maldives
Equator Village Maldives is located in Addu Atoll, a 1-hour domestic flight from the capital. During air transportation may enjoy wonderful views of Islands, the atoll and the bright Ocean. Hotel, located on the island of Gan, takes its name from its location, which is located in the zero grade of the Ecuador.
The considerable size of the island, 5 for 3 kilometers, is increased by the fact of being connected by a series of steps to the other islands in the Addu Atoll, allowing you to interact with the local population, to tour and know the true way of life of Maldivians.
The island boasts a prime location for diving and snorkeling and is one of the best wrecks in the Maldives dive sites. British Loyalty, a British cargo ship, was torpedoed by the Japanese during the war and is located at the bottom of the sea just a short ride in the resort dhoni.
The Equator Village features 78 bungalows on the beach surrounded by a lush vegetation. All rooms are spacious, with an outdoor seating area and are equipped with air conditioning, fridge and hot and cold showers.
There is also satellite TV and international direct dial telephone. In addition, the hotel boasts a fully stocked bar, a restaurant that opens out onto the garden and a pool hall.
The fresh water pool has direct access to the beach, bar, sun loungers and parasols free of charge and children's pool. Sport lovers can play tennis, squash, volleyball, as well as darts, windsurfing, sailing, catamaran or table tennis.
The complex also boasts a professionally managed diving base.
---
---
Rooms of the Hotel Equator Village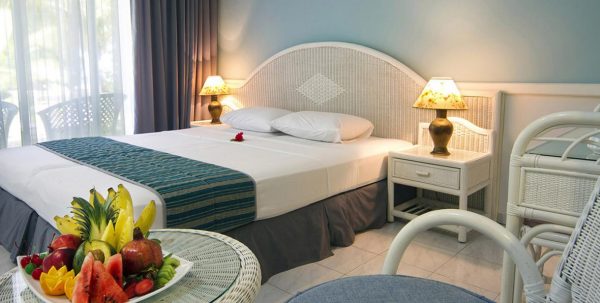 STANDARD BUNGALOW
The rooms of the Equator are around a charming courtyard garden growing beautiful flowers. All rooms are spacious, with a sitting area outside and equipped with...

Restaurants of the hotel Equator Village
The main restaurant of the hotel serves meals buffet of Eastern and Western type type.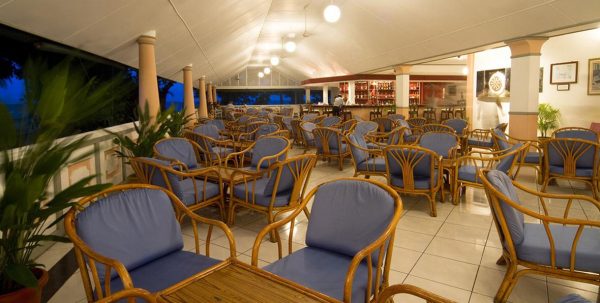 THE RESTAURANT
Opening hours: Breakfast from 07.30 to 09.30 hrs. Lunch from 12.30 to 14.00 hrs. and dinner from 19.30 to 21.00 hrs.Type of cuisine: Western and Eastern The bar...

Services of the hotel Equator Village
The hotel offers its guests a large number of services to make your stay more enjoyable as a beach towel service or the bottle of mineral water in the room.
Activities of the hotel Equator Village
Among the numerous activities and excursions that you can perform in Equator Village we can highlight the exit to the island's shopping and a visit to Addu.
Other hotels in Maldives