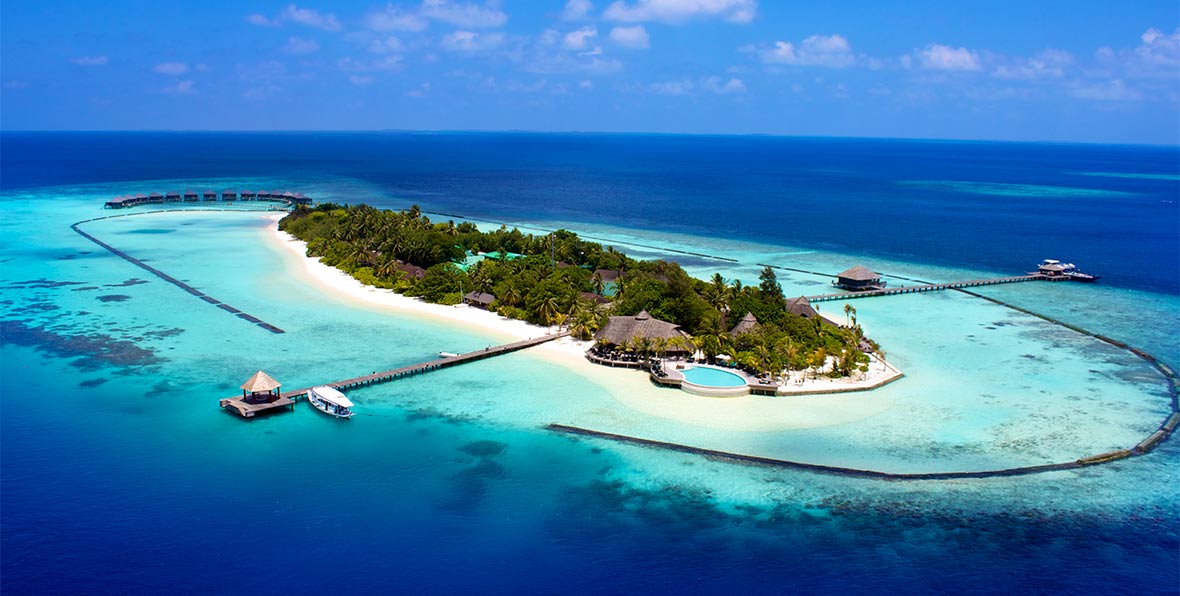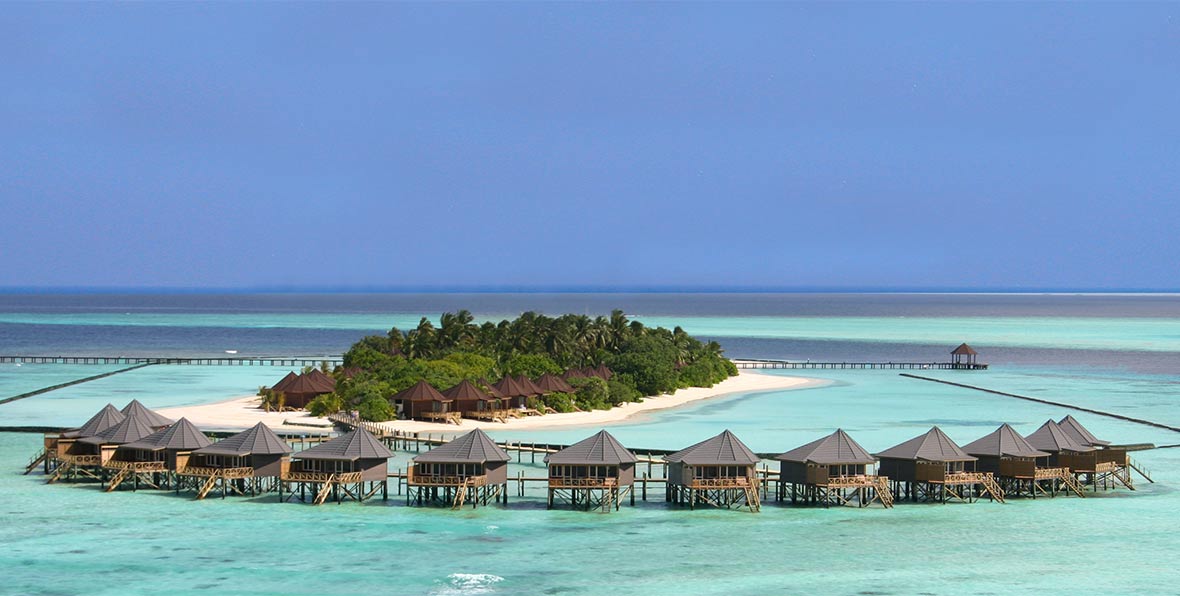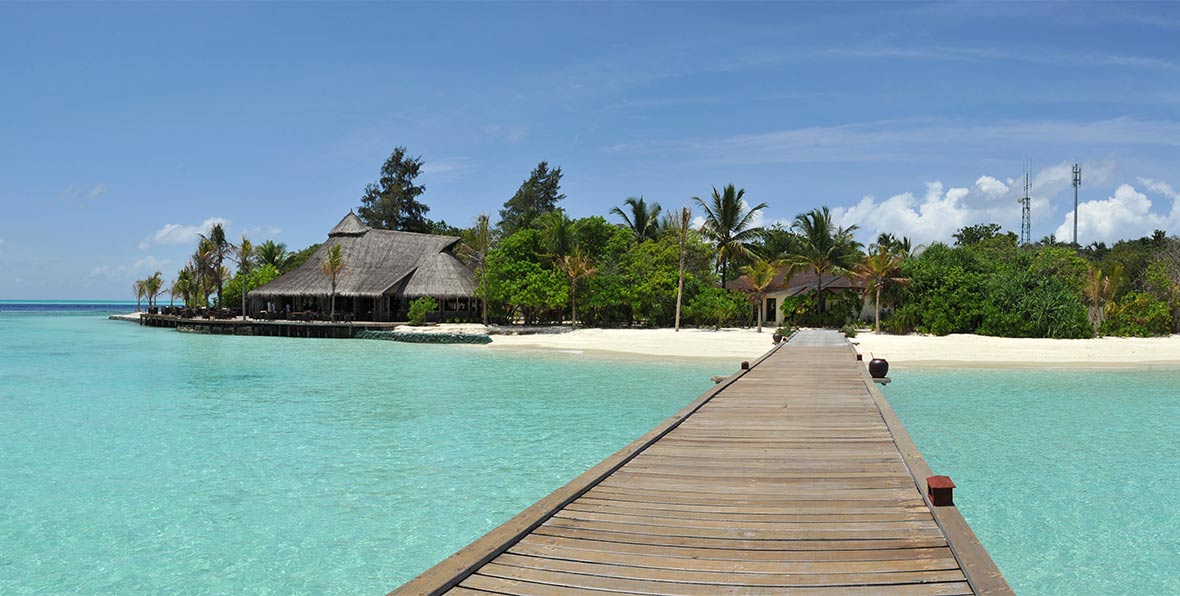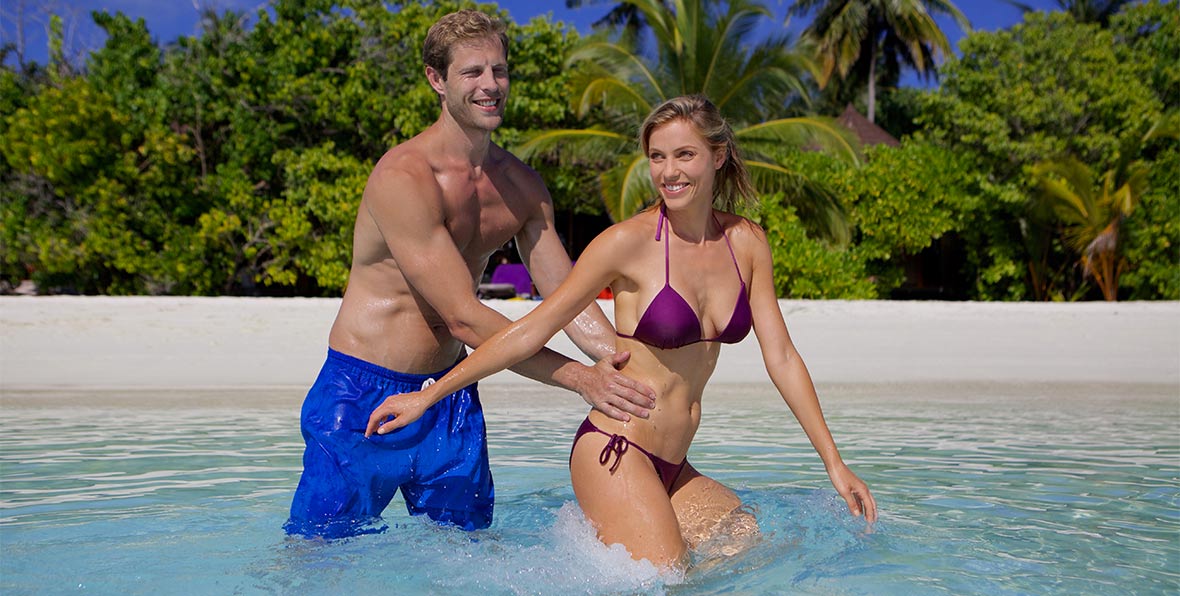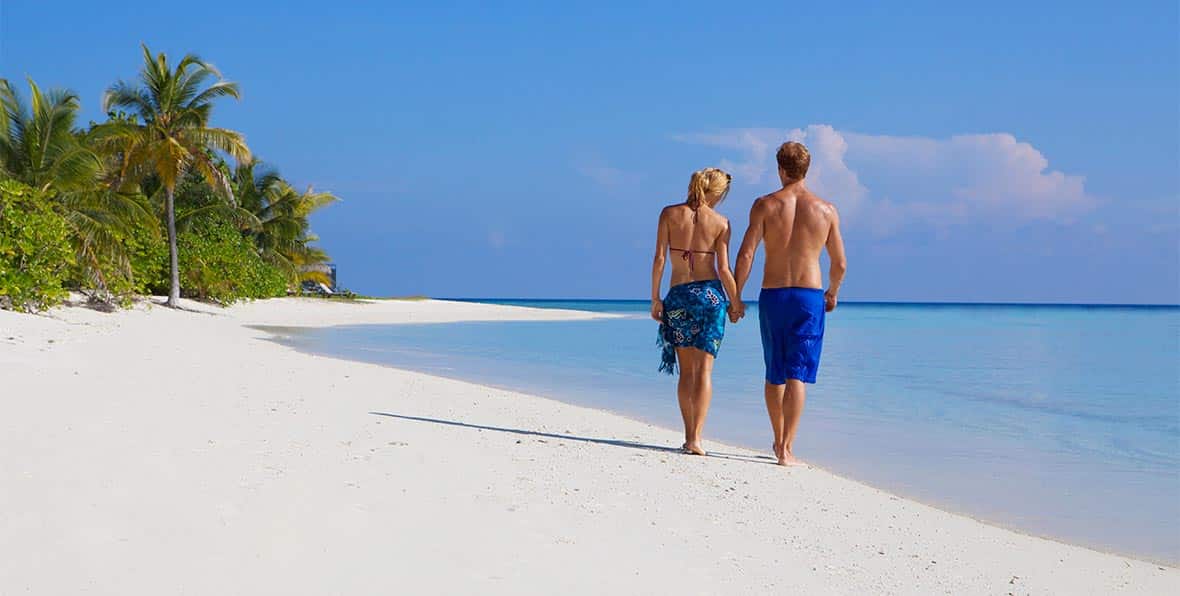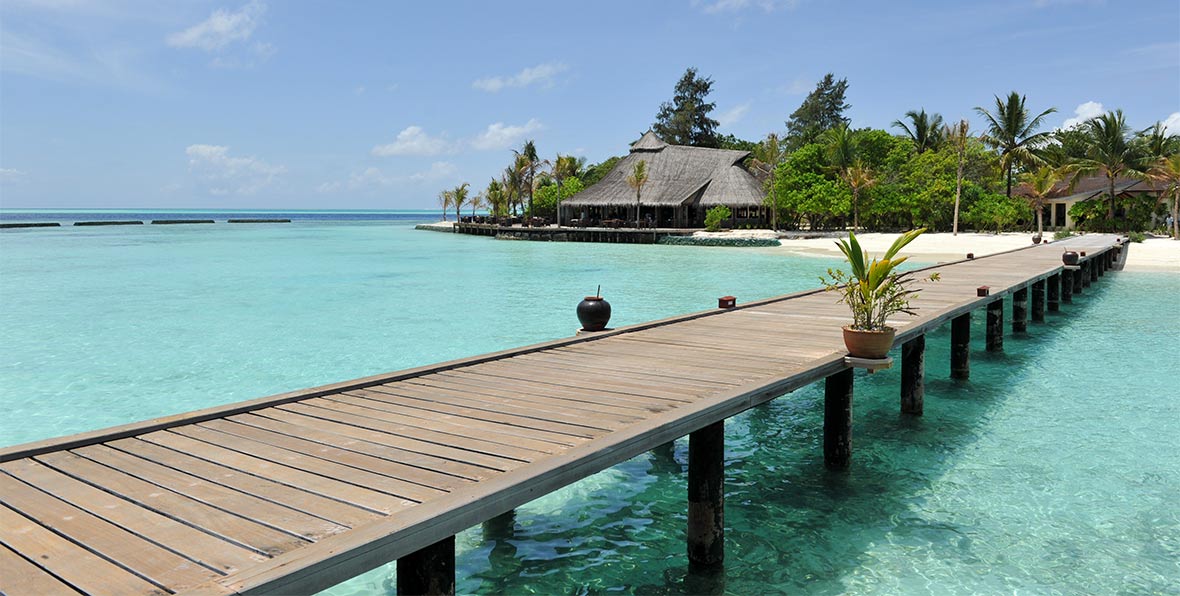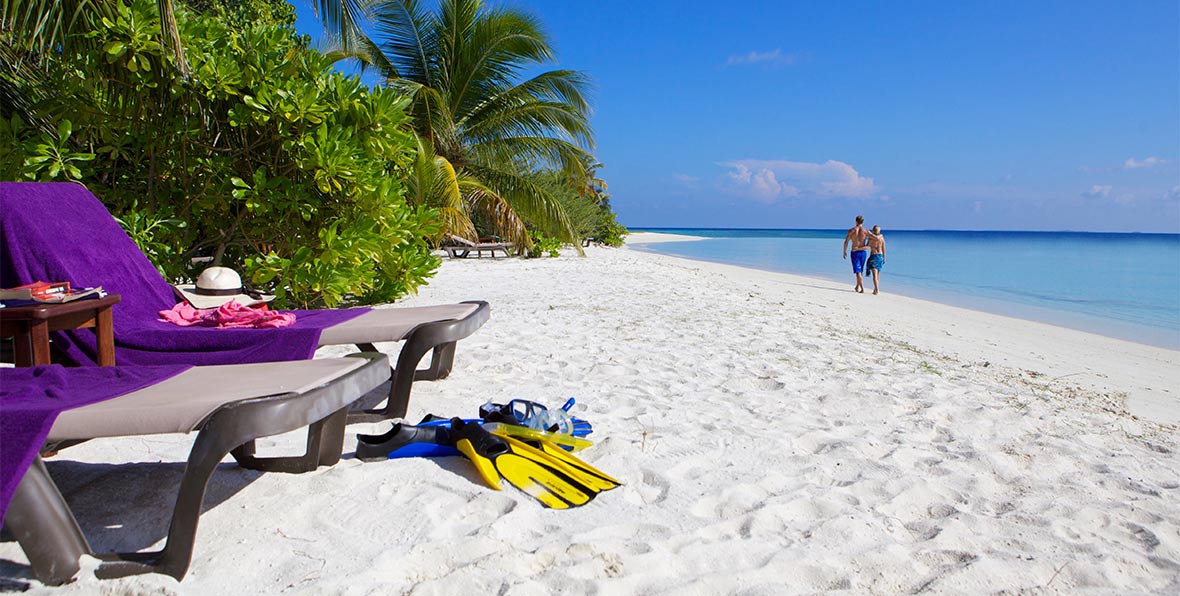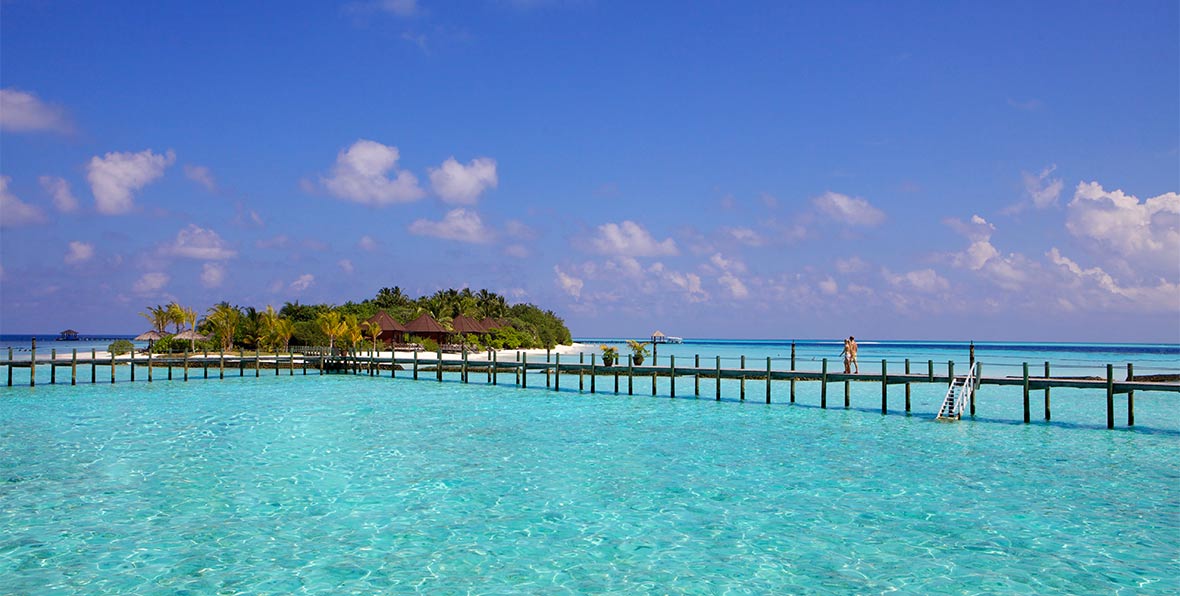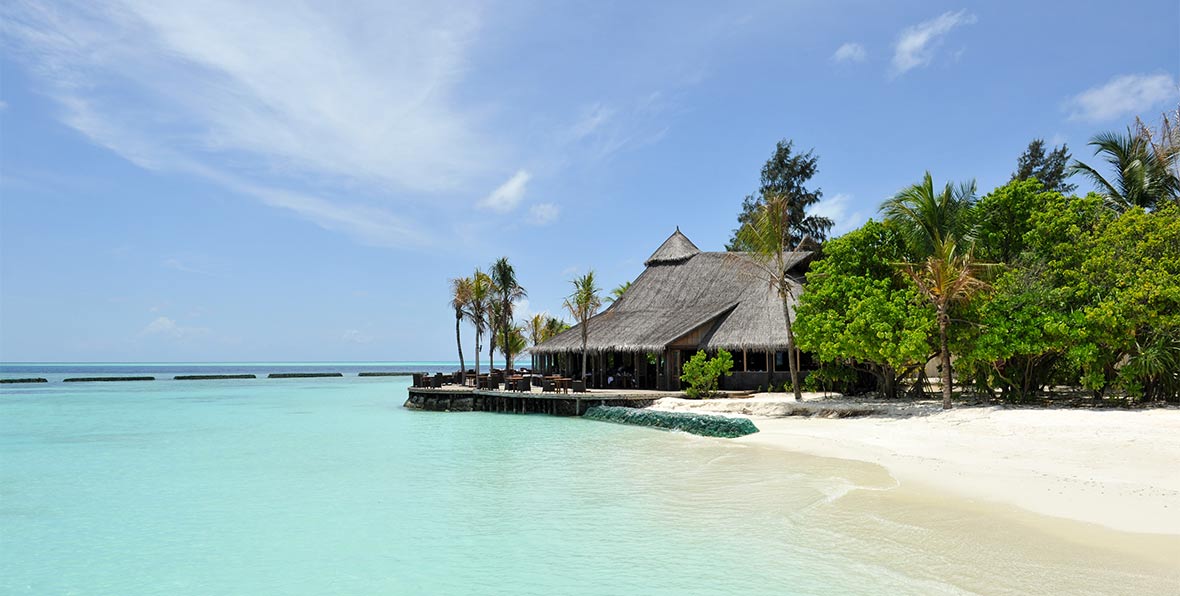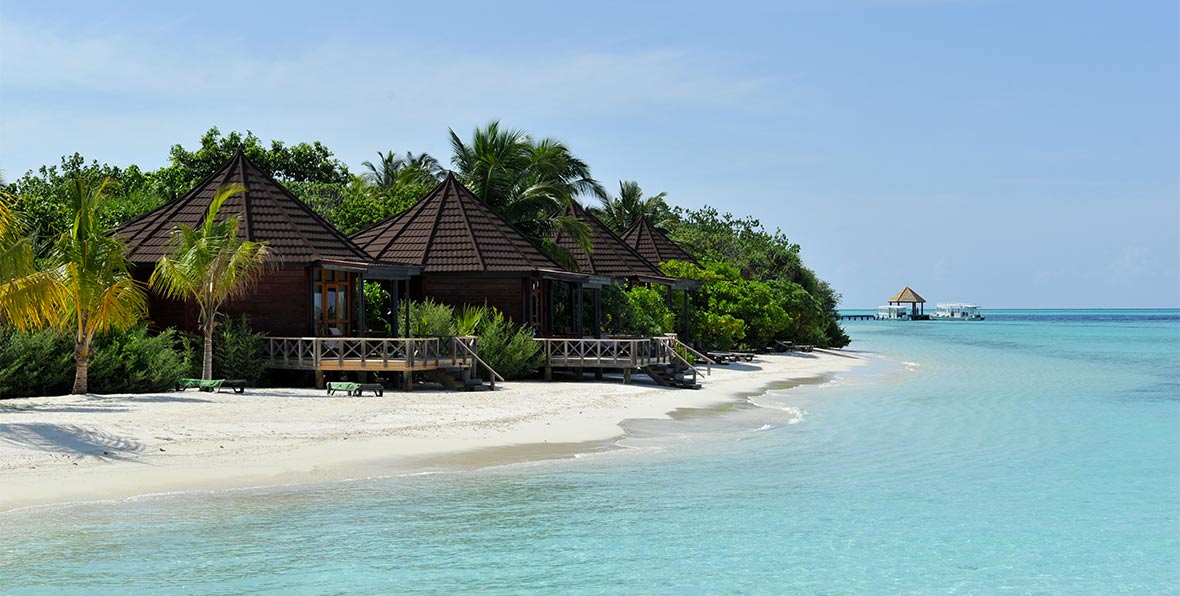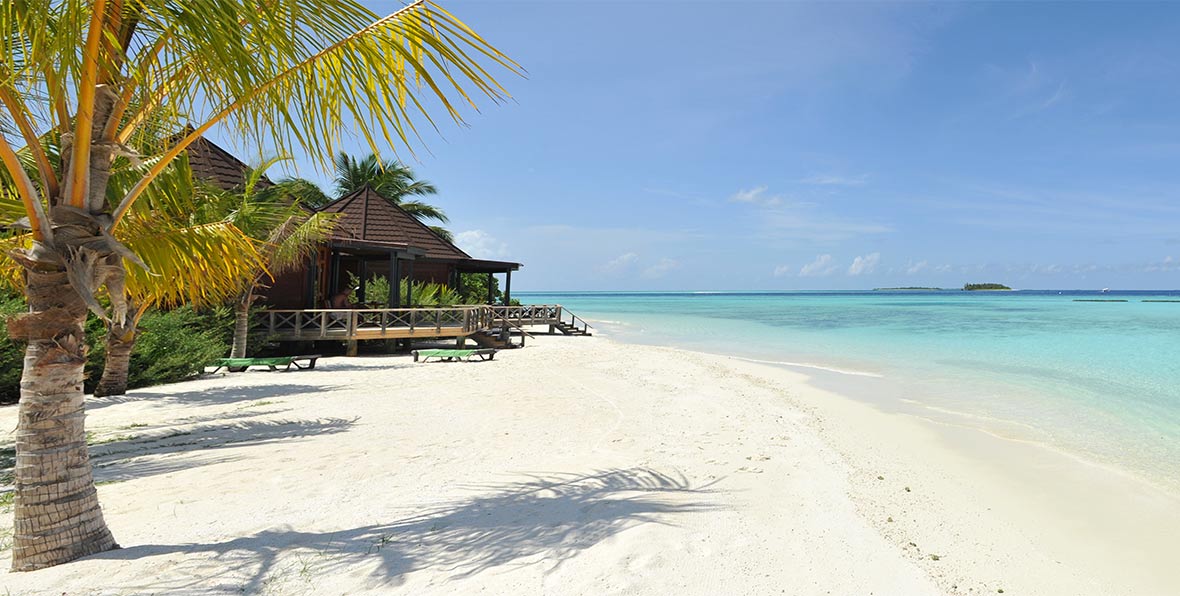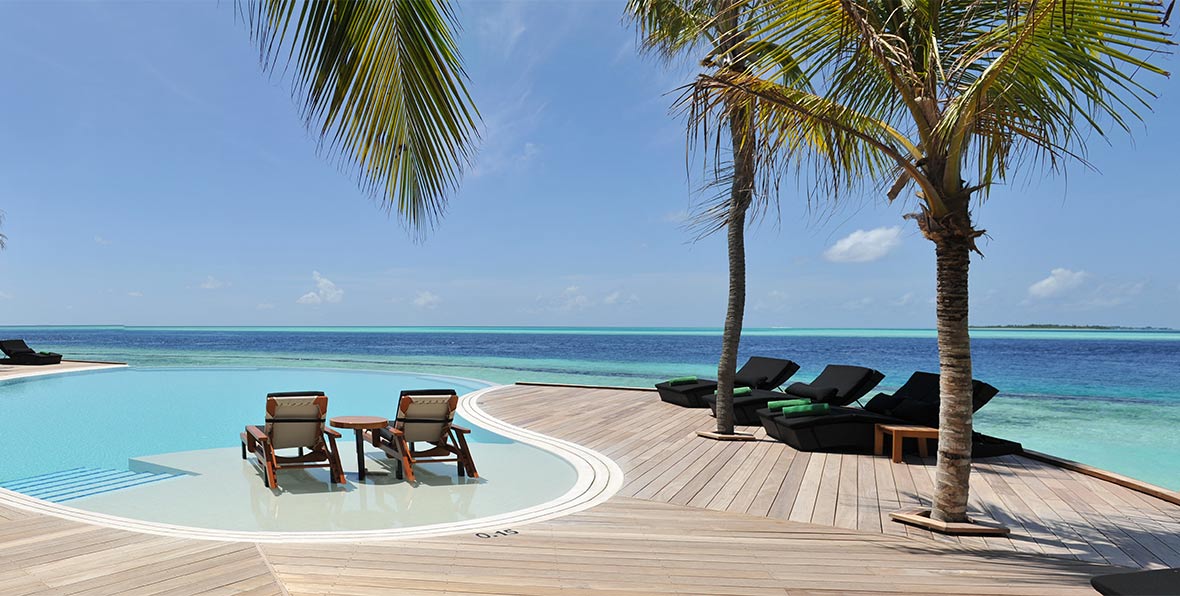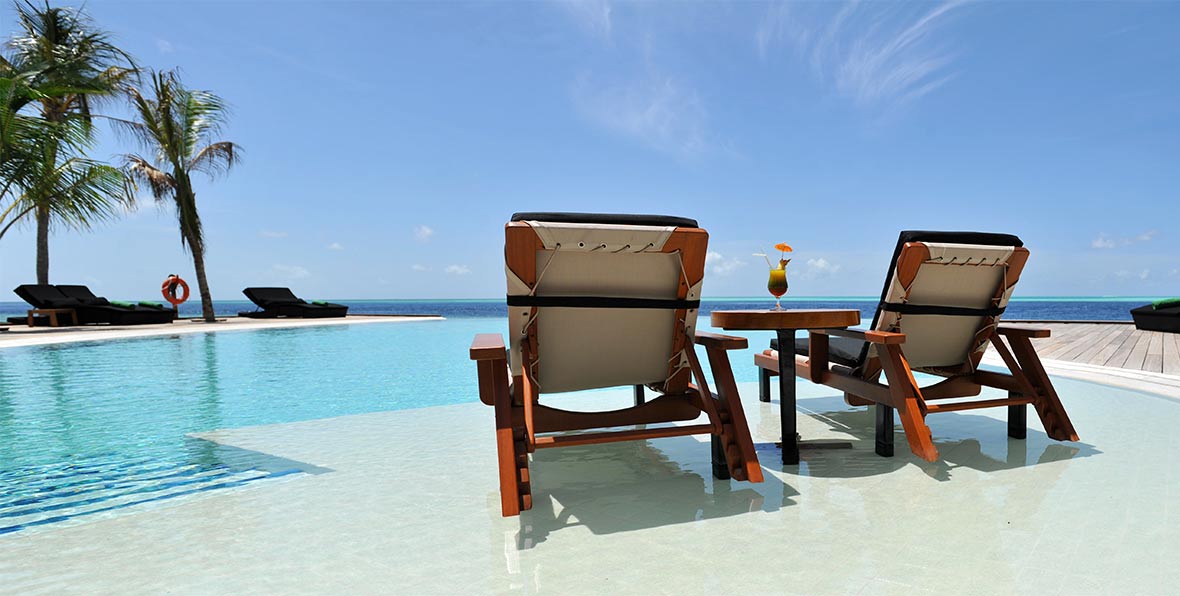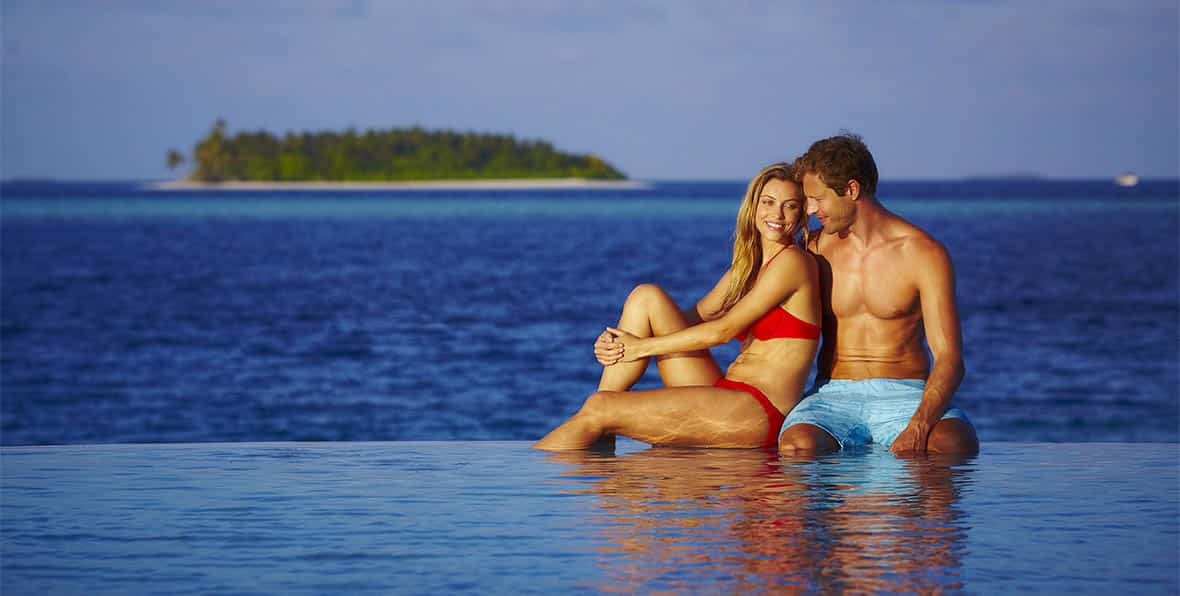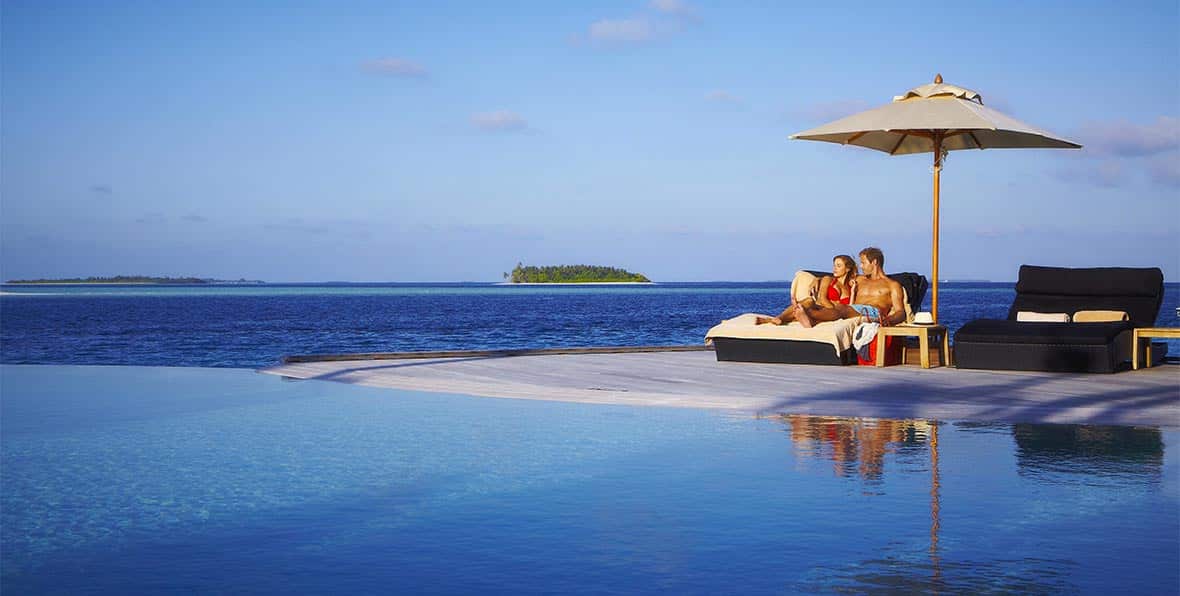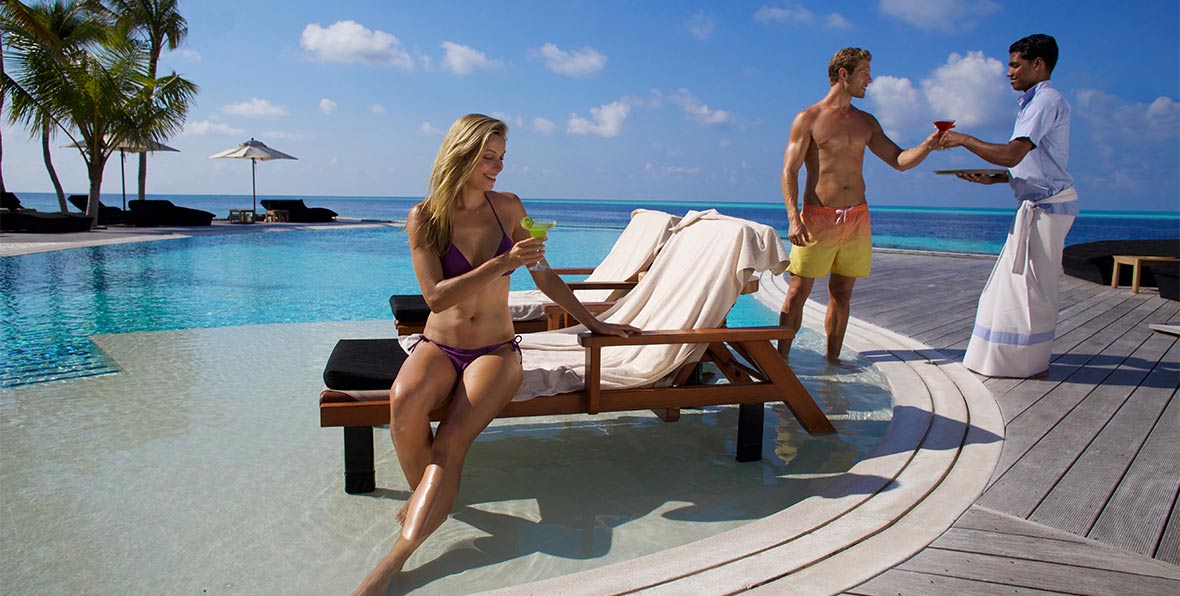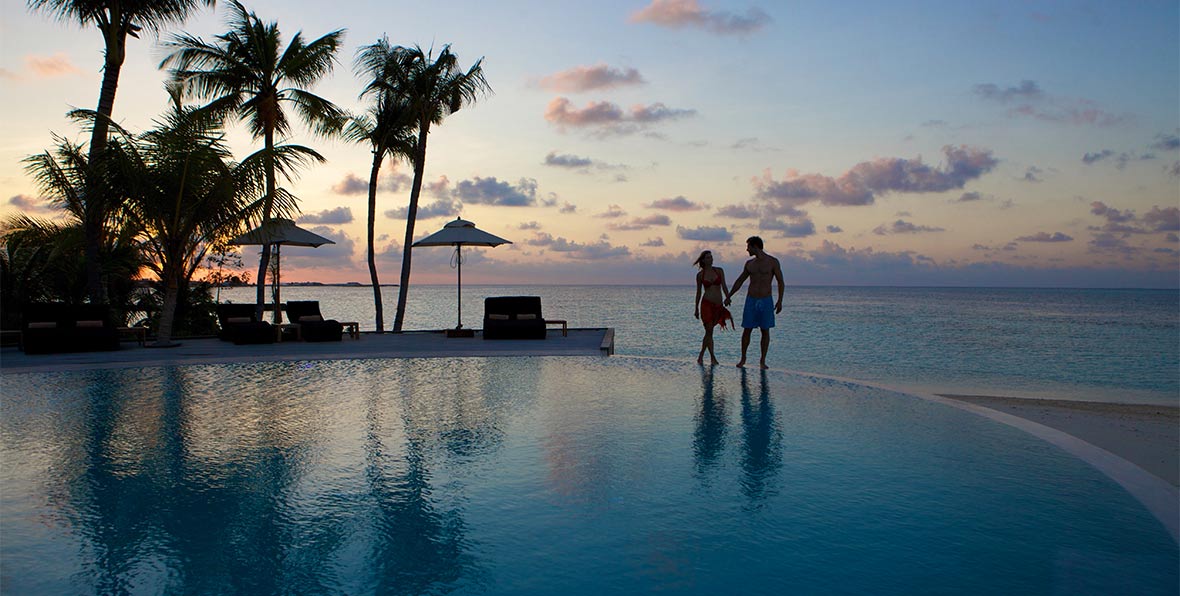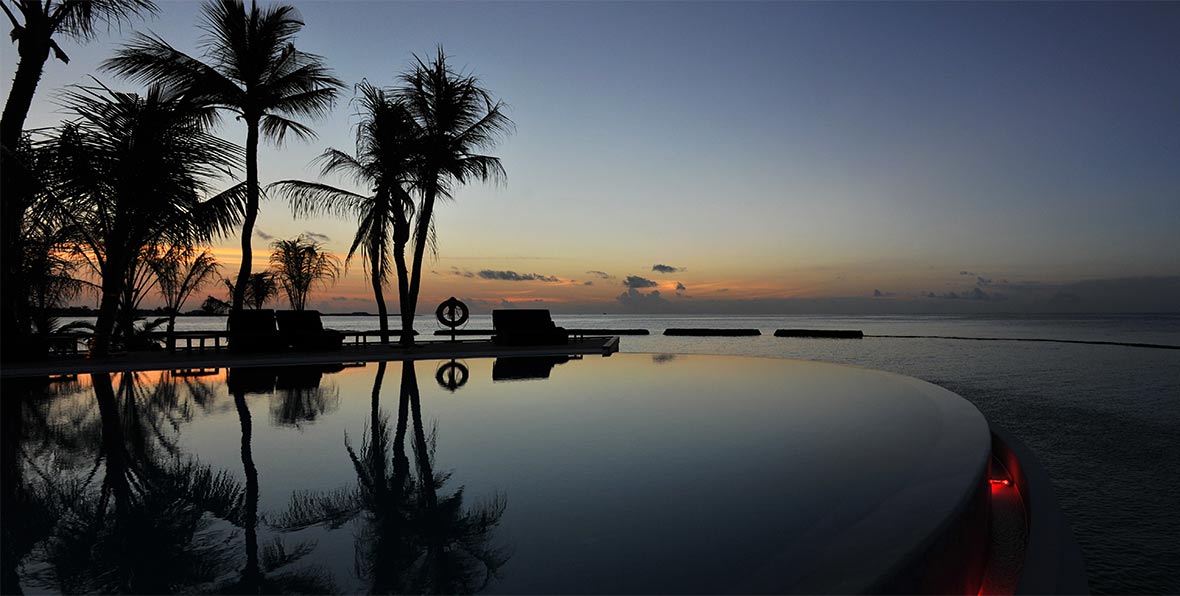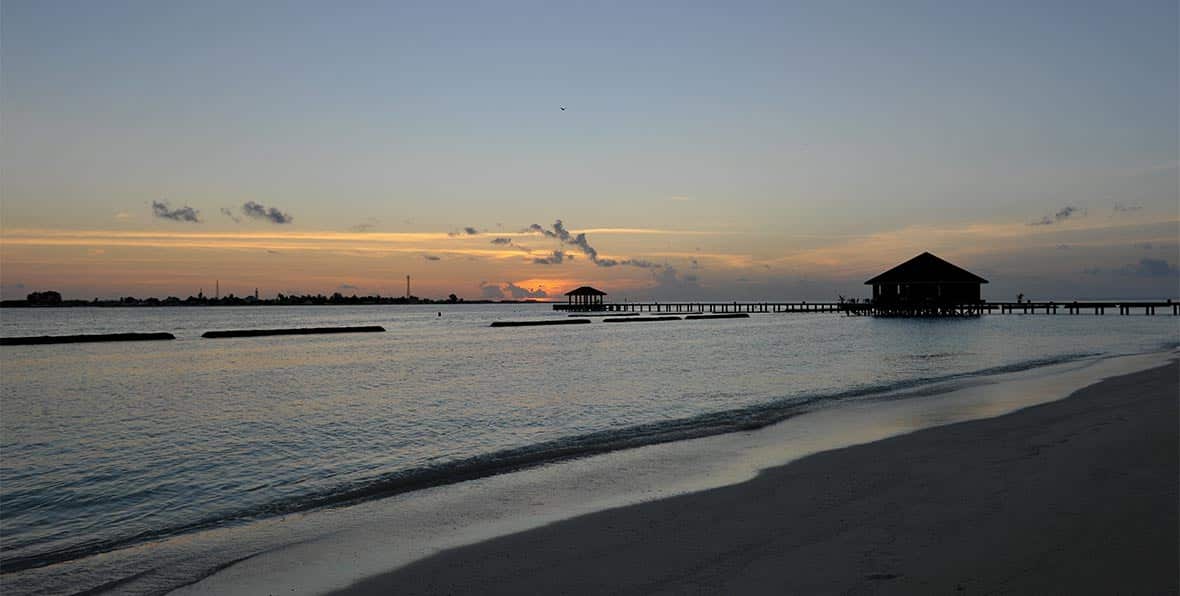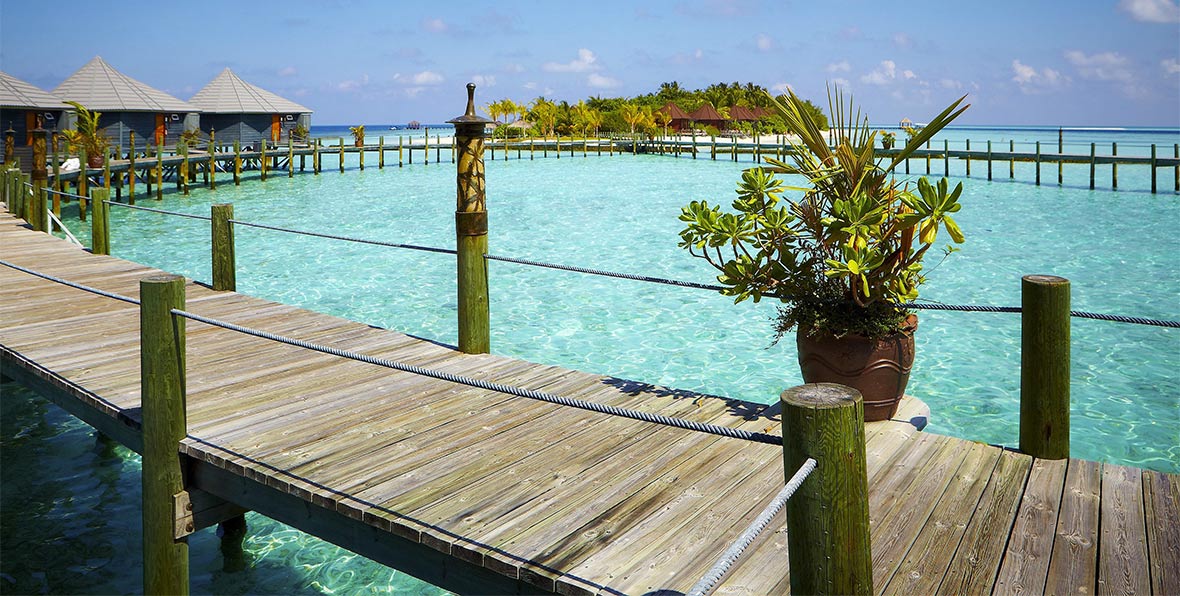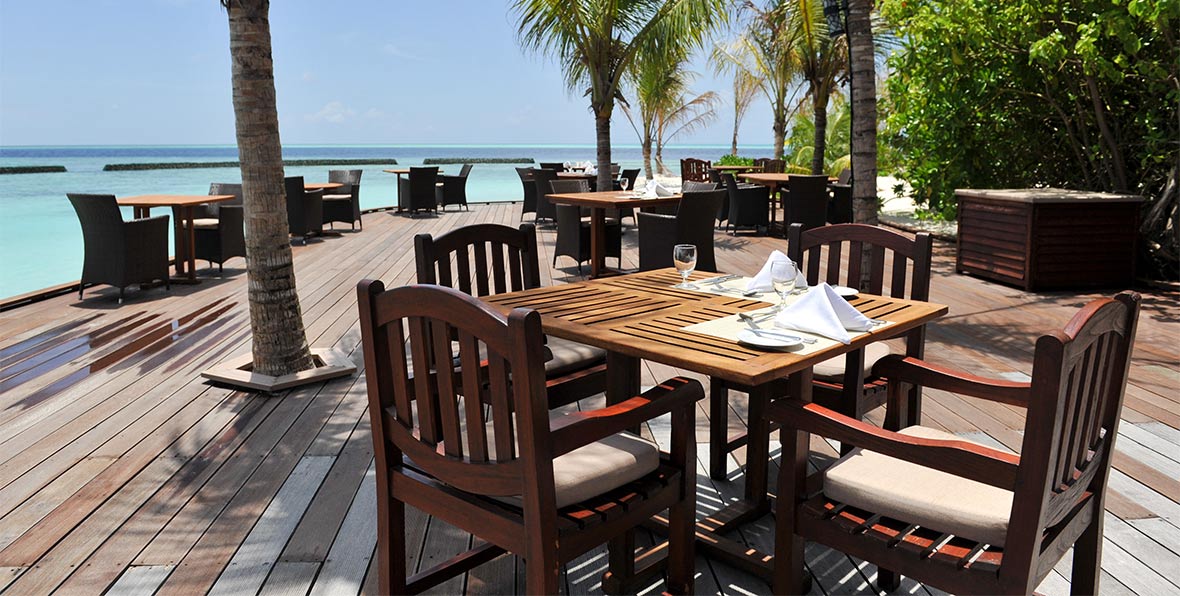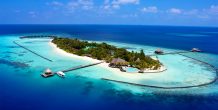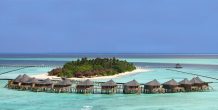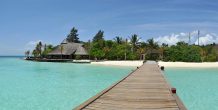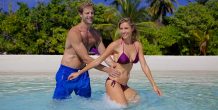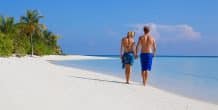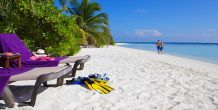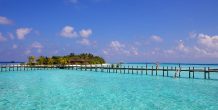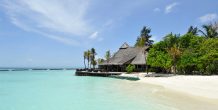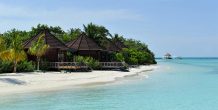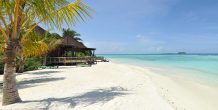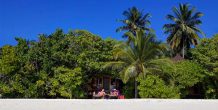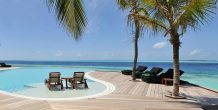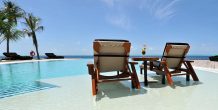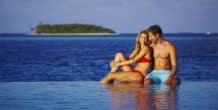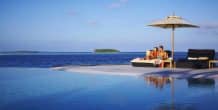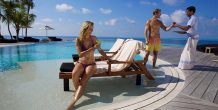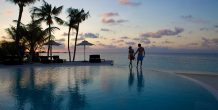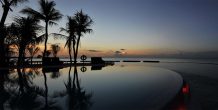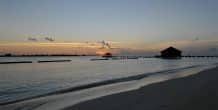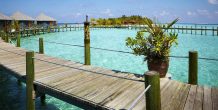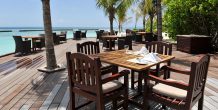 Hotel Komandoo Maldives Resort
Maldives
Komandoo Maldives is a luxury 5* resort located on the Lhaviyani Atoll just off the island of Kuredu. It has the approximate dimensions of 500 meters long and 200 meters wide, it also has long stretches of white sand beaches and the island is also surrounded by a beautiful lagoon. Your transfer by seaplane from Ibrahim Nasir International Airport lasts approximately 40 minutes and offers incredible views of the atolls from the sky.
The Lhaviyani Atoll has all the ingredients of a tropical paradise, with crystal clear waters and a warm temperature throughout the year. It is the perfect place for those who want to live an unforgettable experience with their partner. The lagoons are decorated with coral gardens that house an incredible variety of marine life and the Komandoo reef is considered one of the best reefs in the Maldives. And in addition, the island is located near different diving points of great interest, making it a very sought out resort for diving lovers.
Komandoo Maldives Resort is a very romantic little island with only 65 rooms, ideal for those seeking relaxation in an intimate environment as it does not allow children to take up residence there. The rooms of Komandoo are individual villas built on the beach or on the water and all have the most modern of comforts, such as: Wireless Internet Connection, air conditioning, ceiling fan, mini bar, telephone, flat screen TV, CD player aswell as tea and coffee making services.
The excellent service levels and facilities of Komandoo have been recognized with several awards in recent years, for example, being awarded in 2016 as one of the most romantic hotels in the world in the Travelers' Choice 2016 with the 5th place position. In 2017 it was again classified, this time as the third most romantic hotel in Maldives, in Travelers' Choice 2017.
Komandoo Maldives Resort offers its guests 2 restaurants and 2 bars: Falhu Restaurant is the open buffet restaurant for breakfasts, lunches and dinners and is composed of a large open-air space with a sand floor; Aqua Restaurant is the a la carte restaurant specializing in fresh fish and seafood as well as the best meats; Kandu bar is a romantic retreat ideal for couples to enjoy their wide selection of wines, liquors, champagnes and colourful cocktails by the pool while Thundi bar serves refreshments and snacks by the beach.
In addition, Komandoo guests have the opportunity to dine at 5.8 Undersea Restaurant, the world's largest underwater glass restaurant located in the nearby Hurawalhi Resort of the same chain.
With its long white sand beach, a large lagoon and an excellent reef, Komandoo Maldives Resort is the perfect place to practice an infinity of water sports such as diving, snokeling, catamaran, kayak, wind surf and fishing. It also has a PADI diving center with professional monitors that organize daily diving excursions on the high seas.
Dunye Spa provides an unforgettable relaxing experience, with the Spa's personal expert that specializes in both modern and traditional treatments using only 100% natural and chemical-free products.
Komandoo Maldives, in addition, offers an excellent holiday, adapting to the needs of each and every one of its guests in a quiet and romantic atmosphere ideal for couples on their honeymoon or even couples that just want to celebrate a romantic getaway or anniversary.
---
---
Rooms of the Hotel Komandoo Maldives Resort
Restaurants of the hotel Komandoo Maldives Resort
Services of the hotel Komandoo Maldives Resort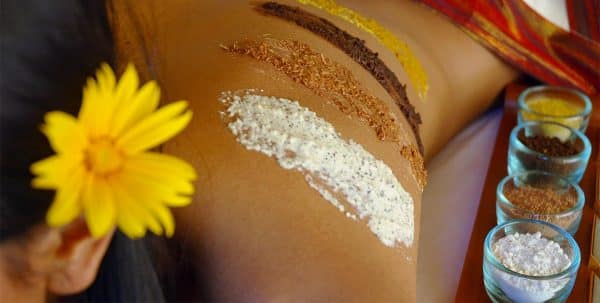 Dunye Spa
There are many paths to wellness and Duniye Spa offers an exquisite variety of treatments to start your trip in the Maldives in the best way possible.
The philosophy of Duniye Spa follows a natural approach to body and skin care thanks to their traditional beauty therapies. It has qualified staff from Thailand, India and Bali, to give you the best of Asian massages.
Activities of the hotel Komandoo Maldives Resort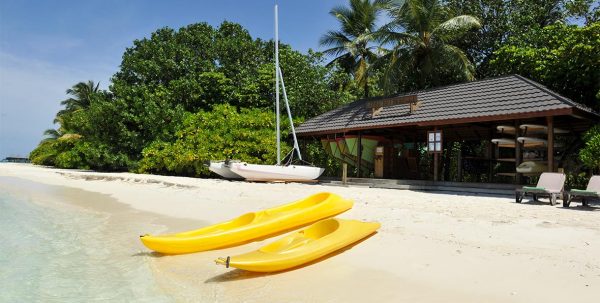 Water Sports center
Komandoo offers a wide range of activities such as excursions by speedboat to see the dolphins or to practice snorkeling on the high seas. There's also canoe trips to explore the surroundings of the Resort that are also available along with the possibility of renting equipment for windsurfing, kayaking and stand-up paddleboarding.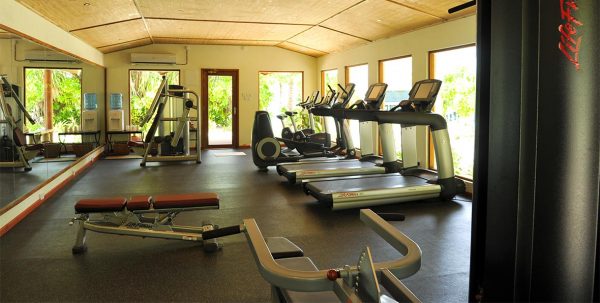 Fitness Center
The modern gym at Komandoo Resort Maldives is fully equipped to help you stay in shape during your holidays here in the Maldives. Whether you want to lift weights, do cardio sessions or free body exercises, Komandoo Island Resort & Spa's Gym offers a wide variety of training options that's right for you.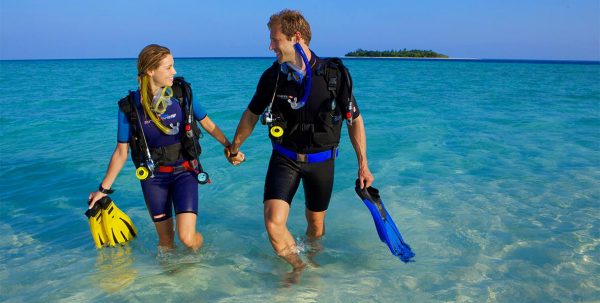 Scuba Diving
Maldives is one of the most important diving destinations in the world, and the waters around Komandoo offer an incredible amount of coral and colourful fish. The Resort is close to many world-famous diving sites for you to explore.
Other hotels in Maldives