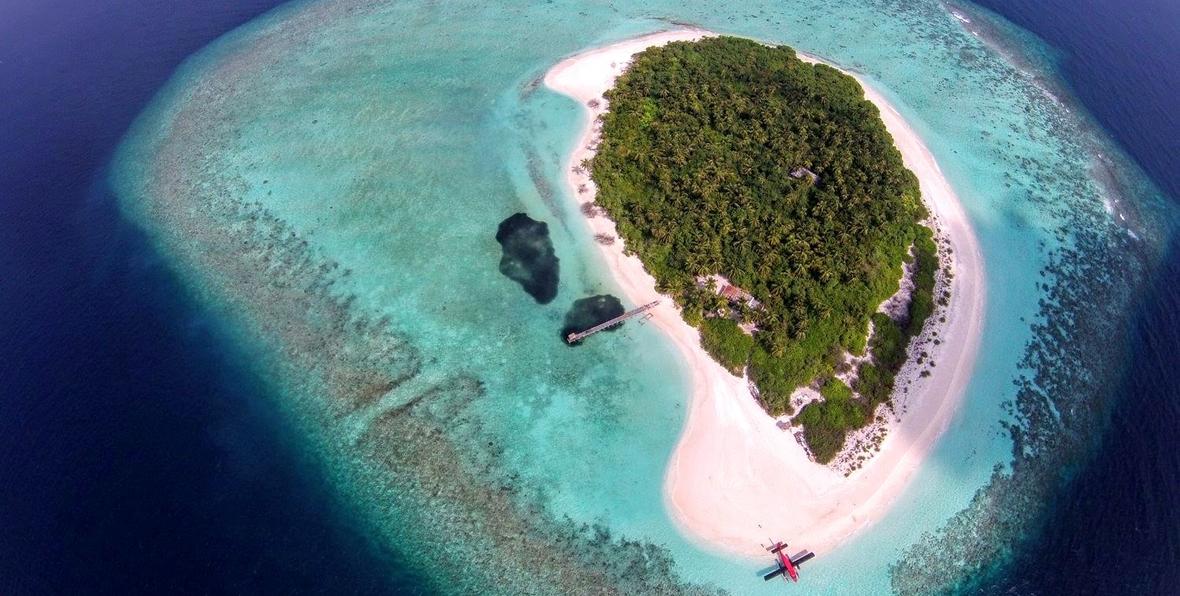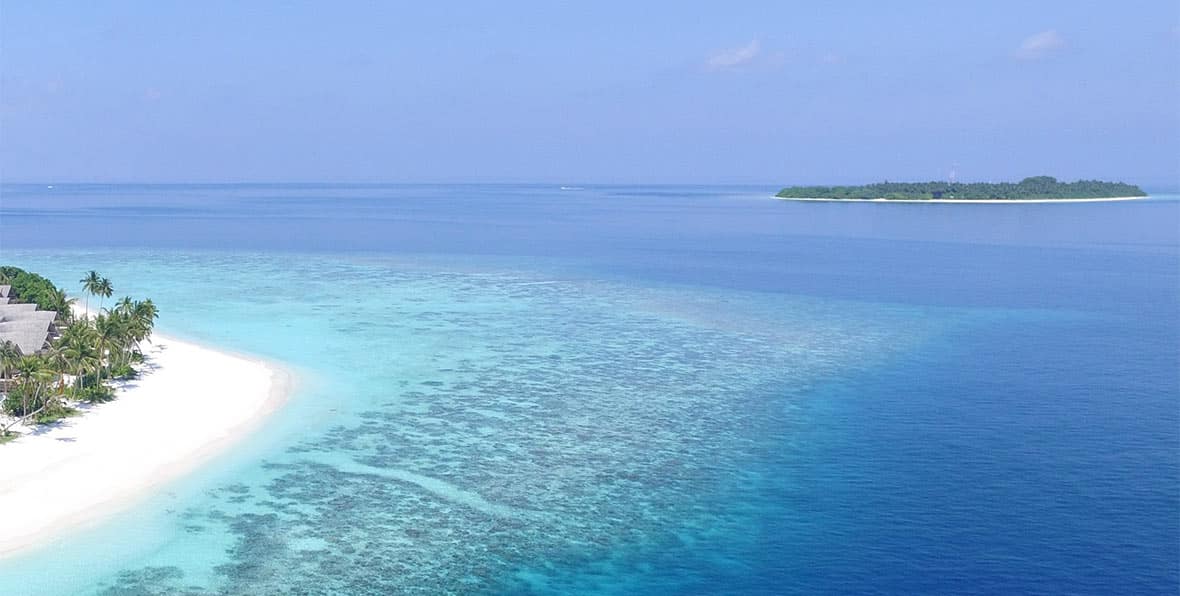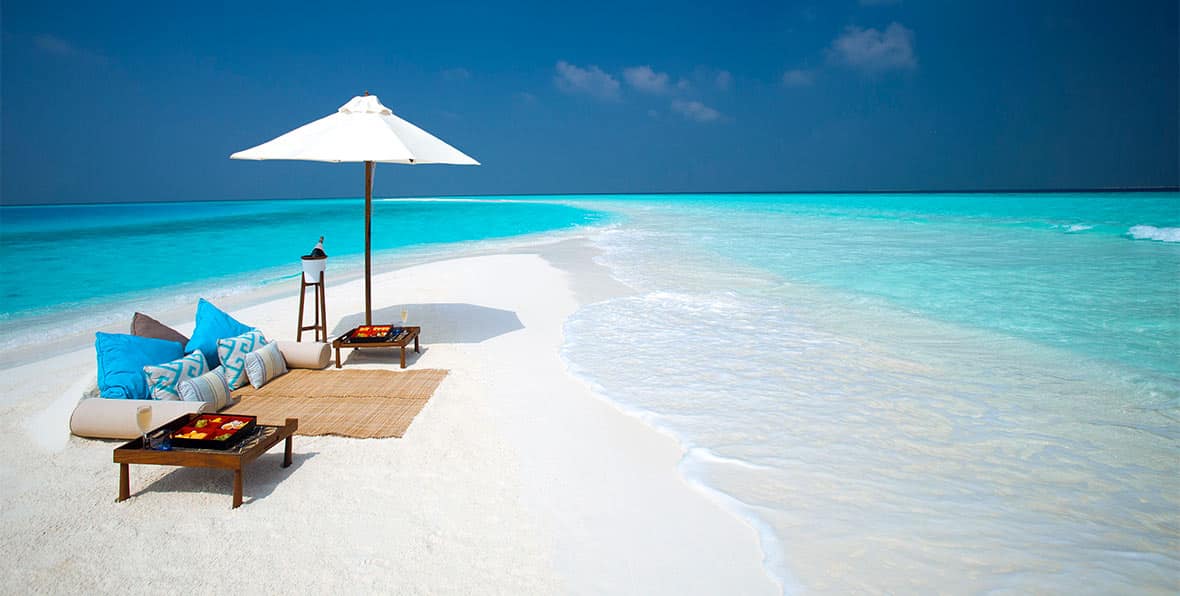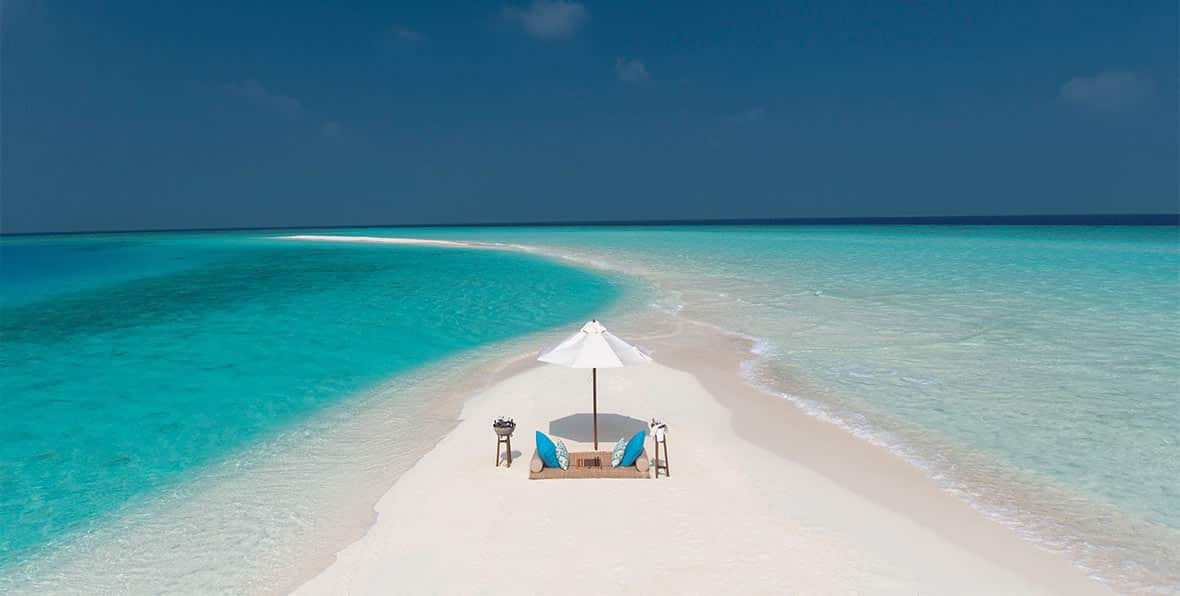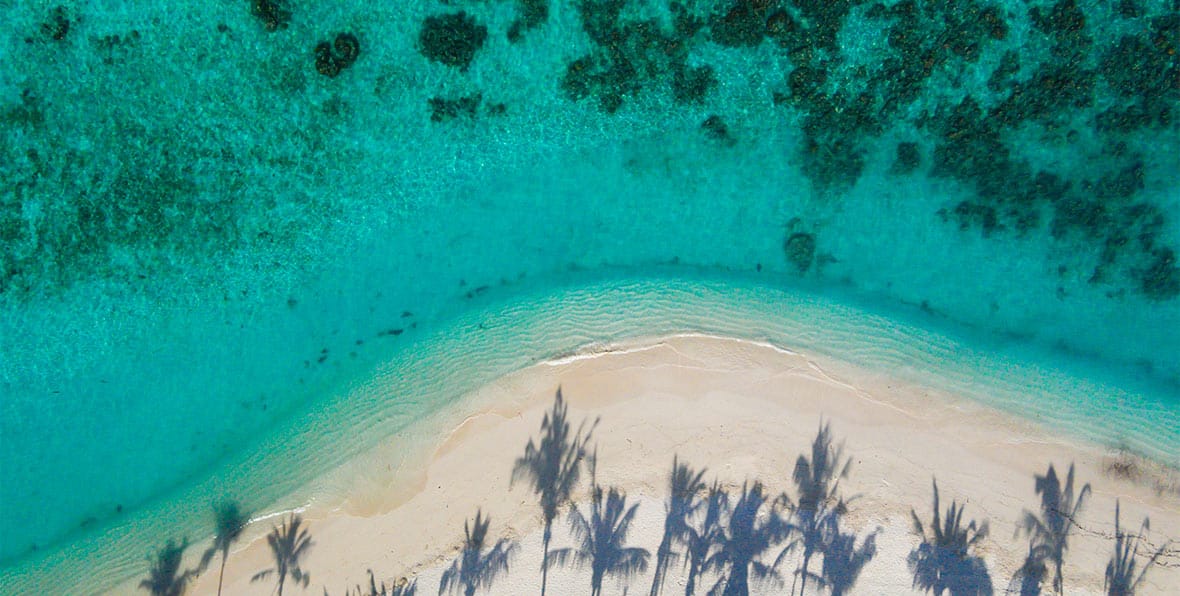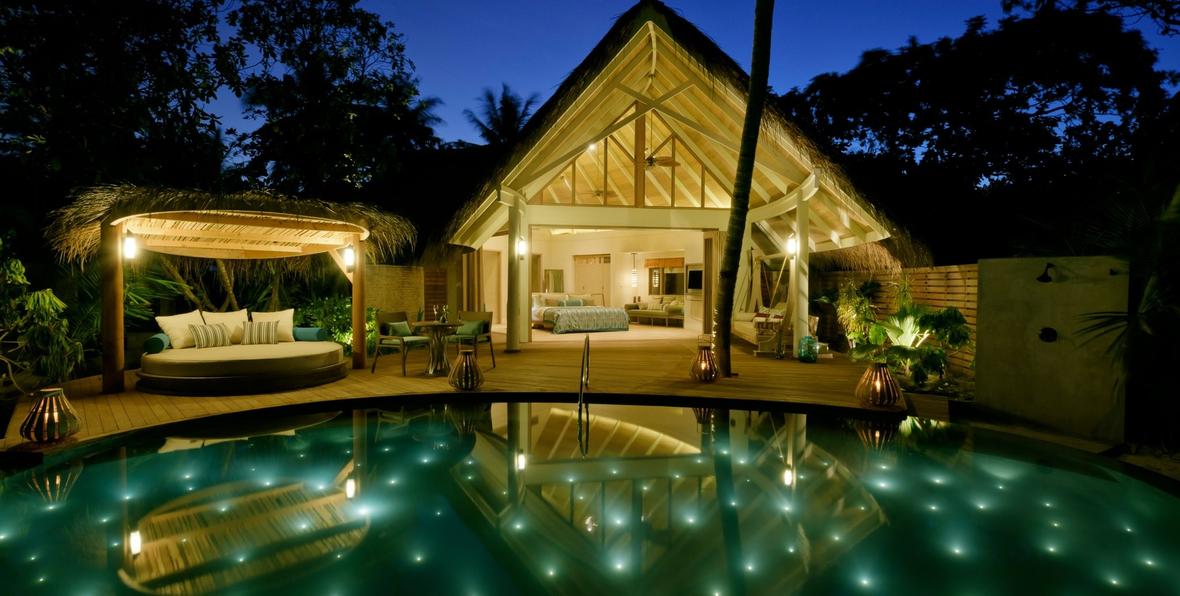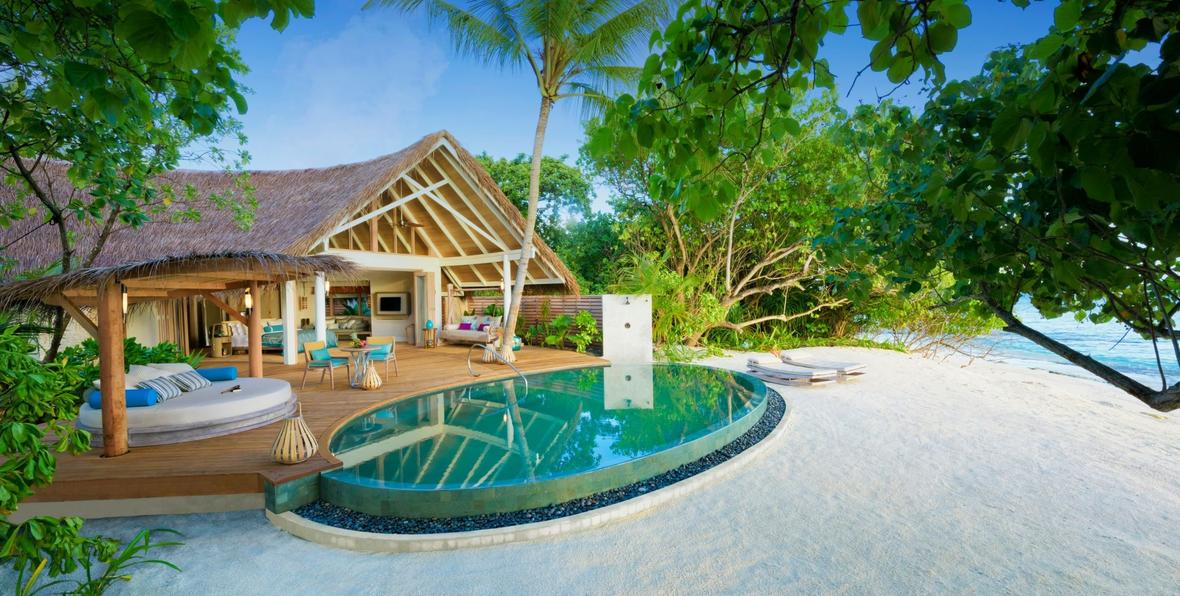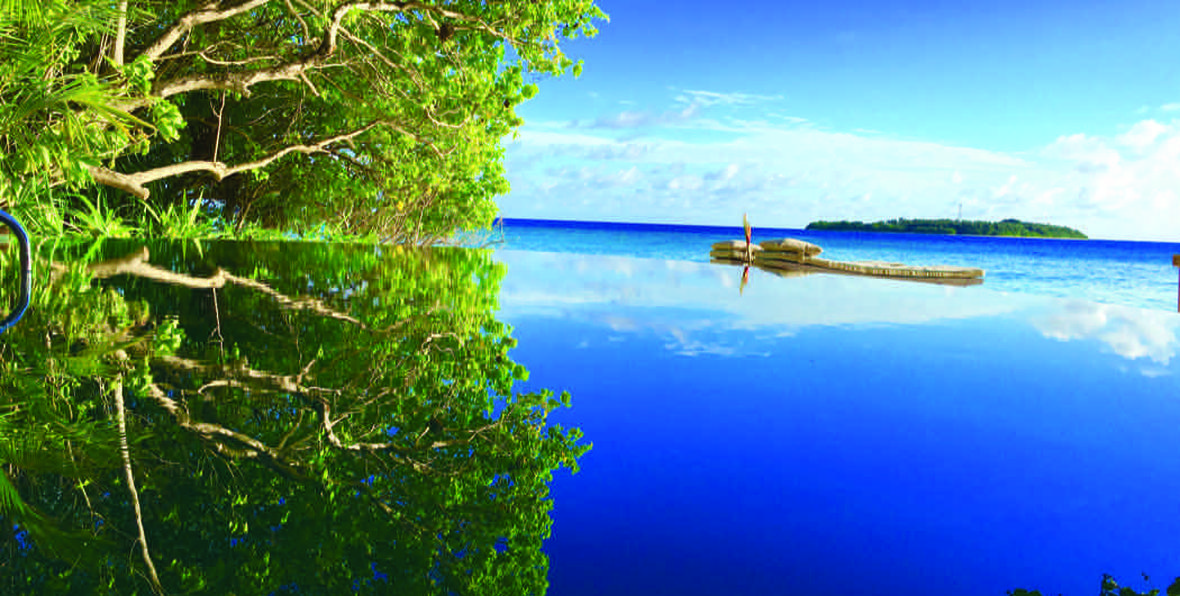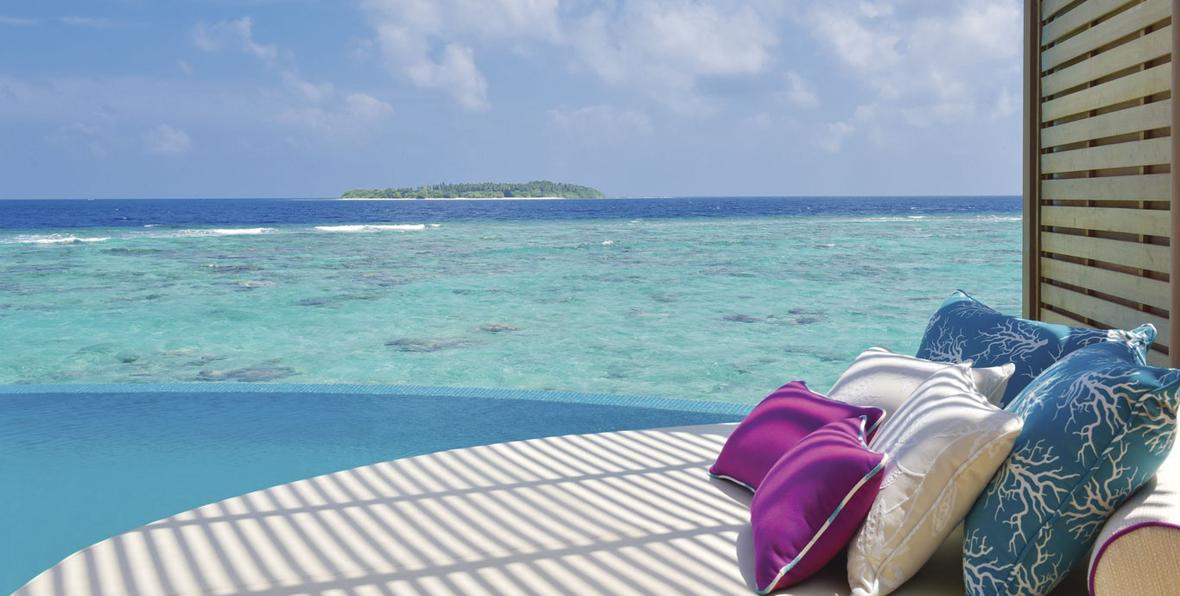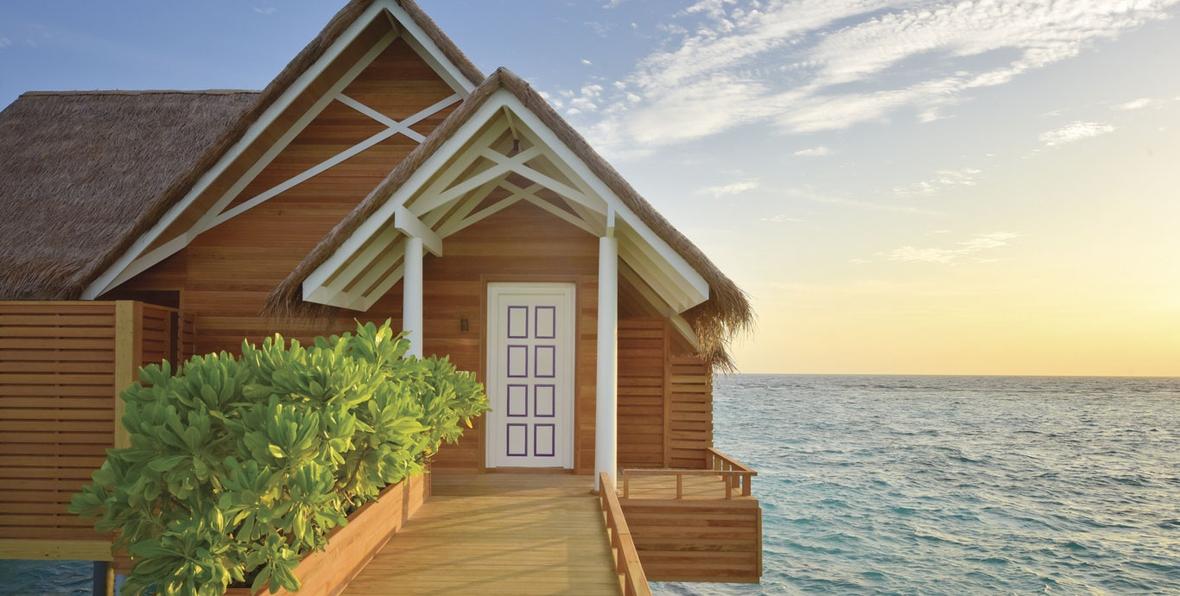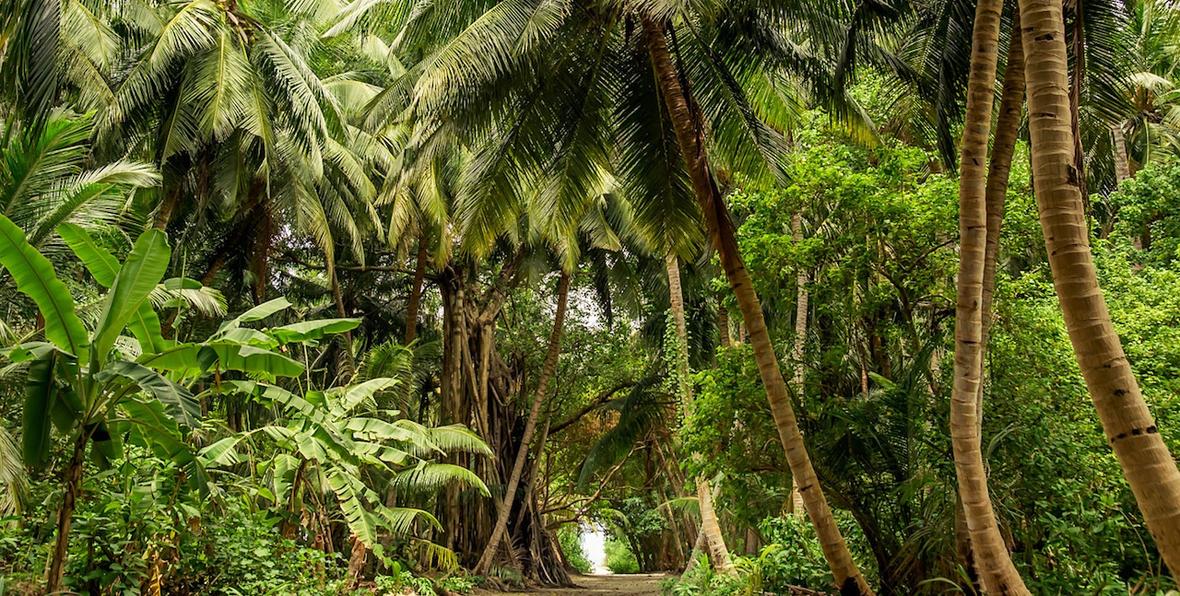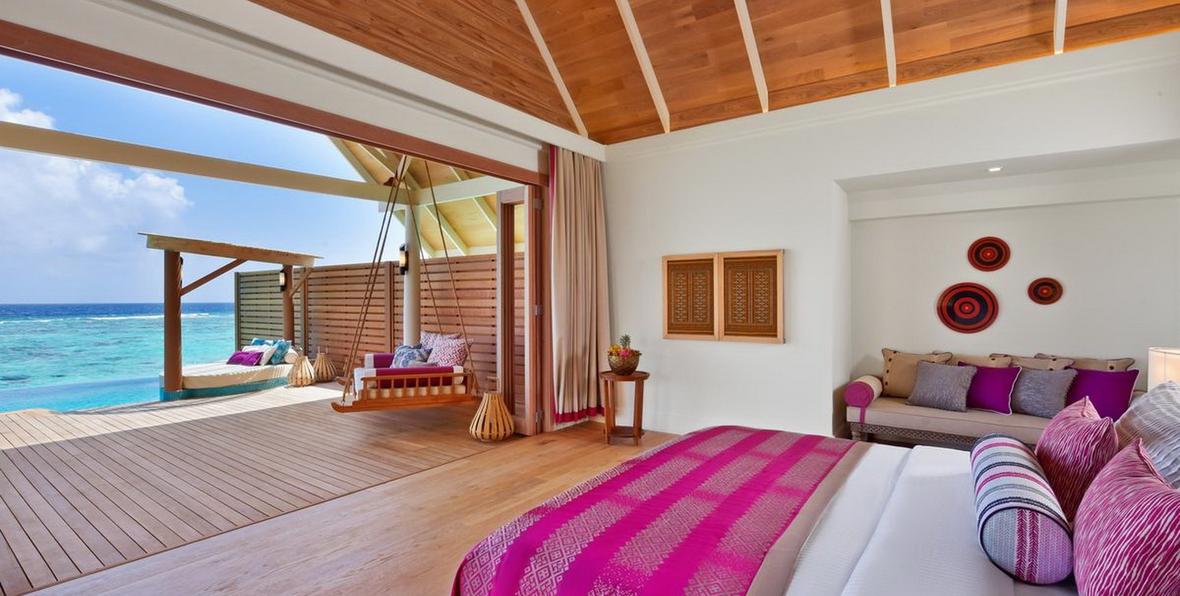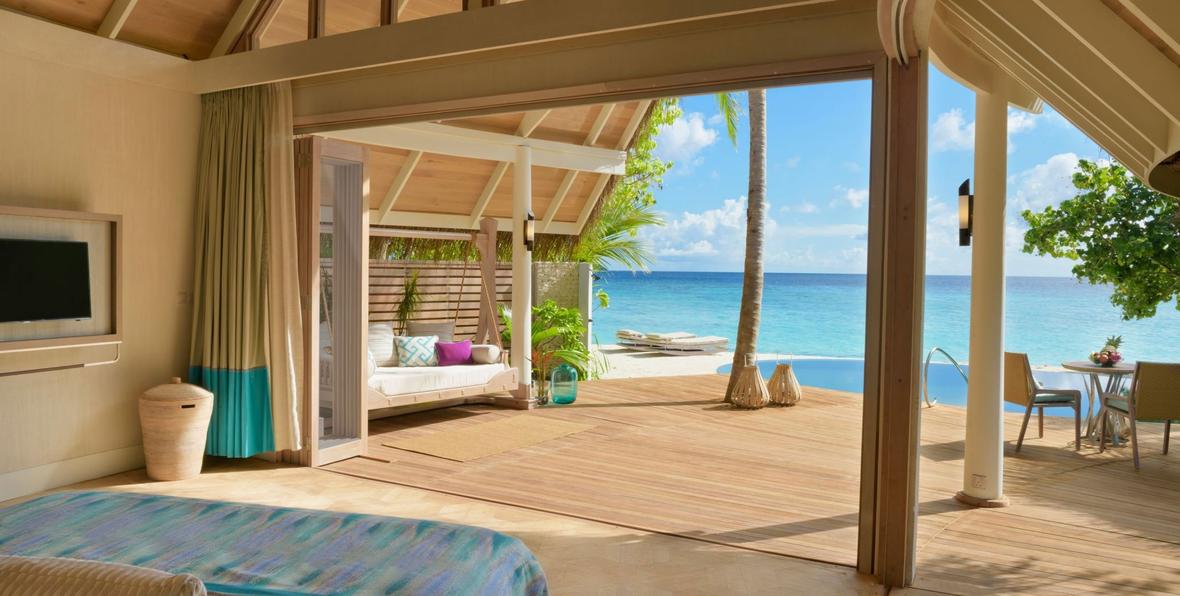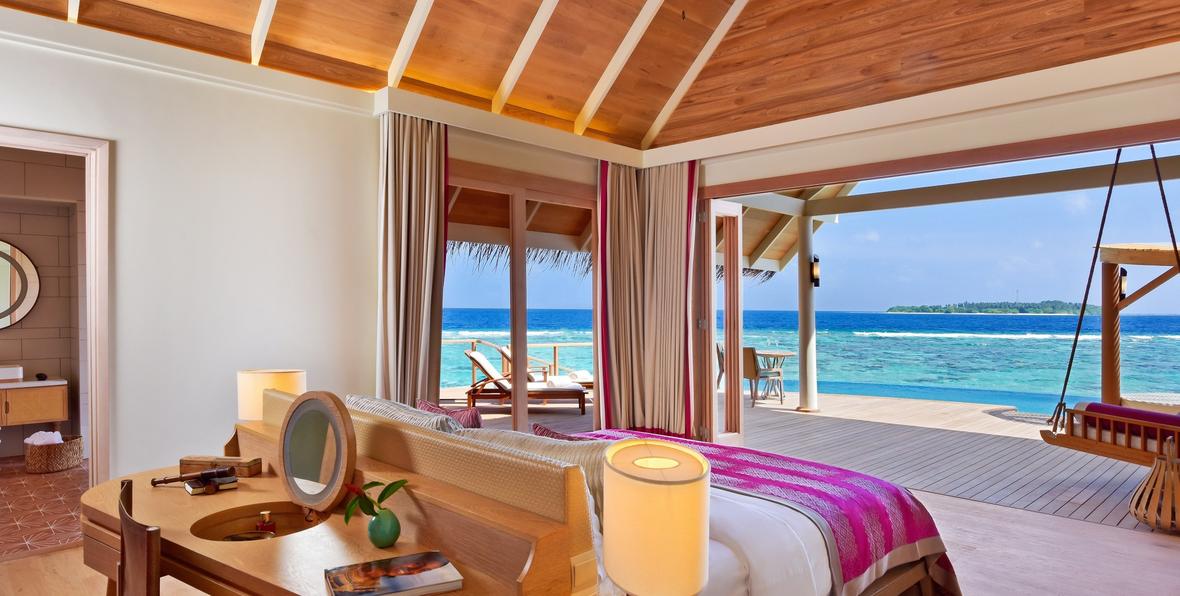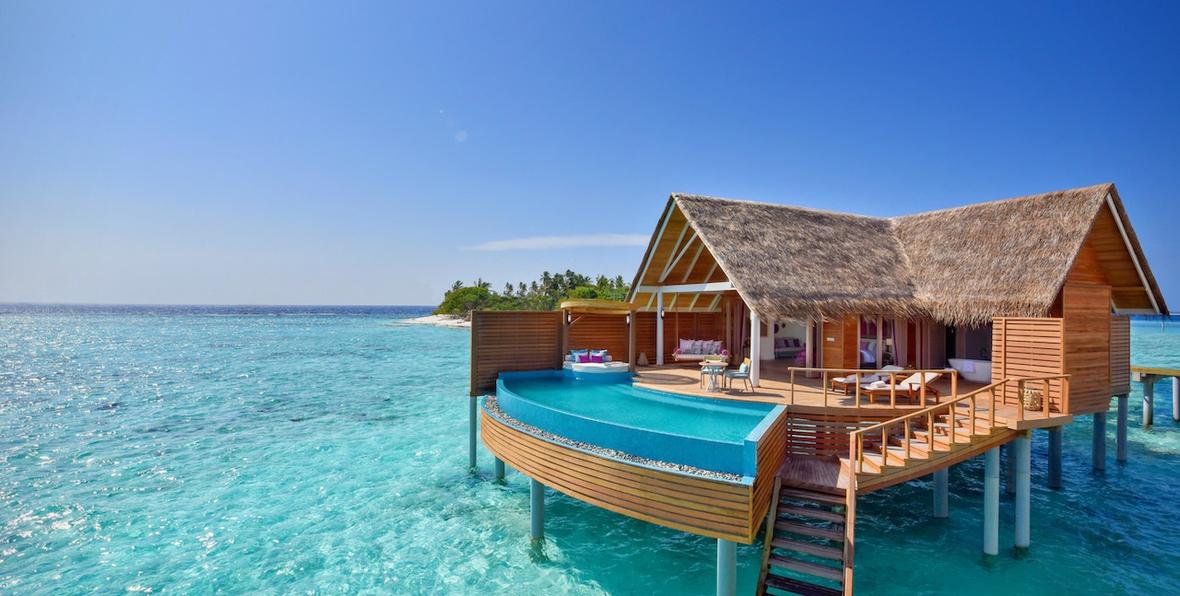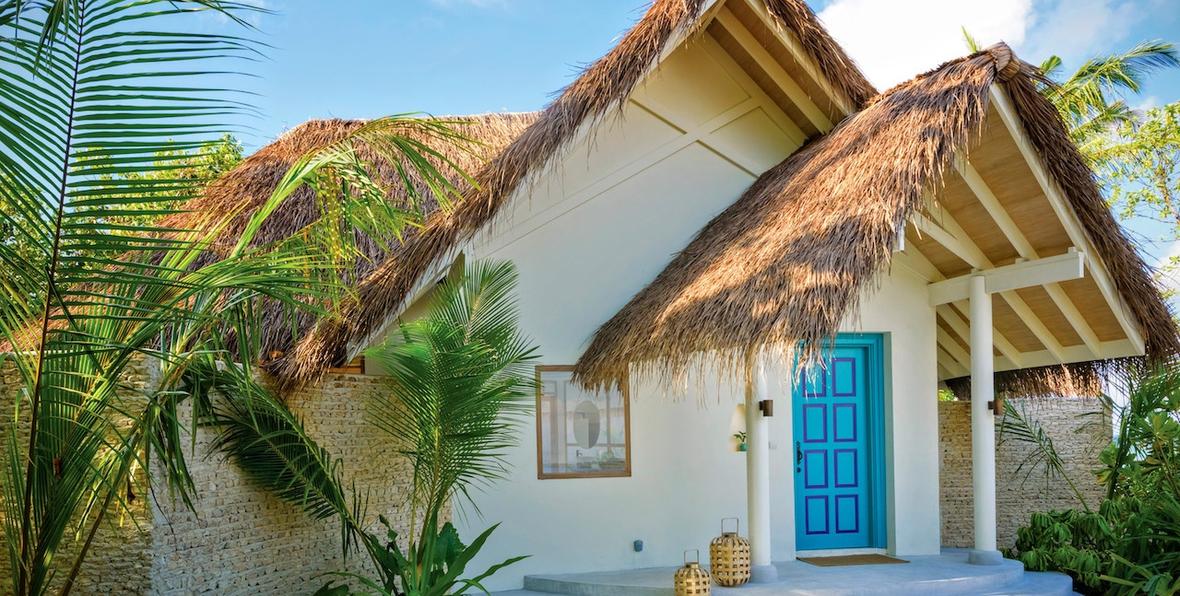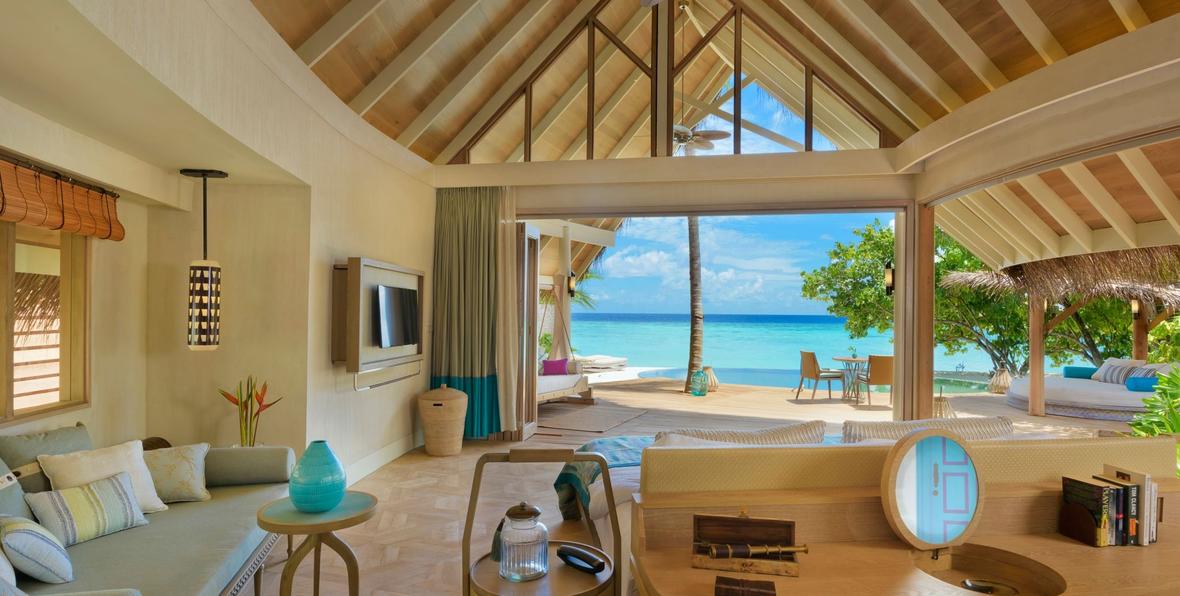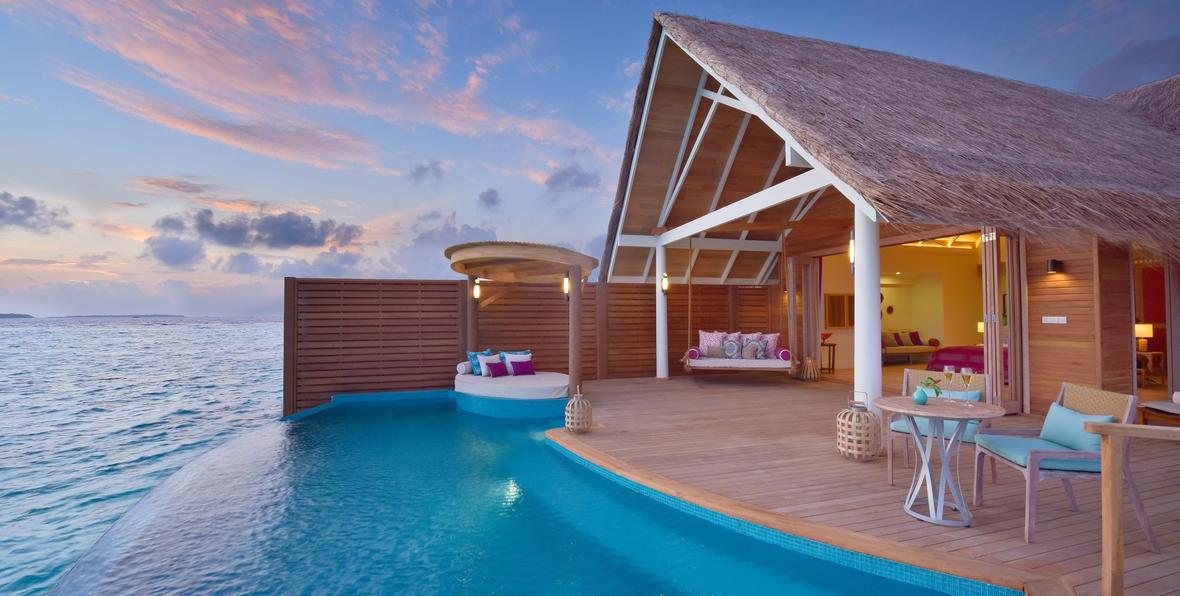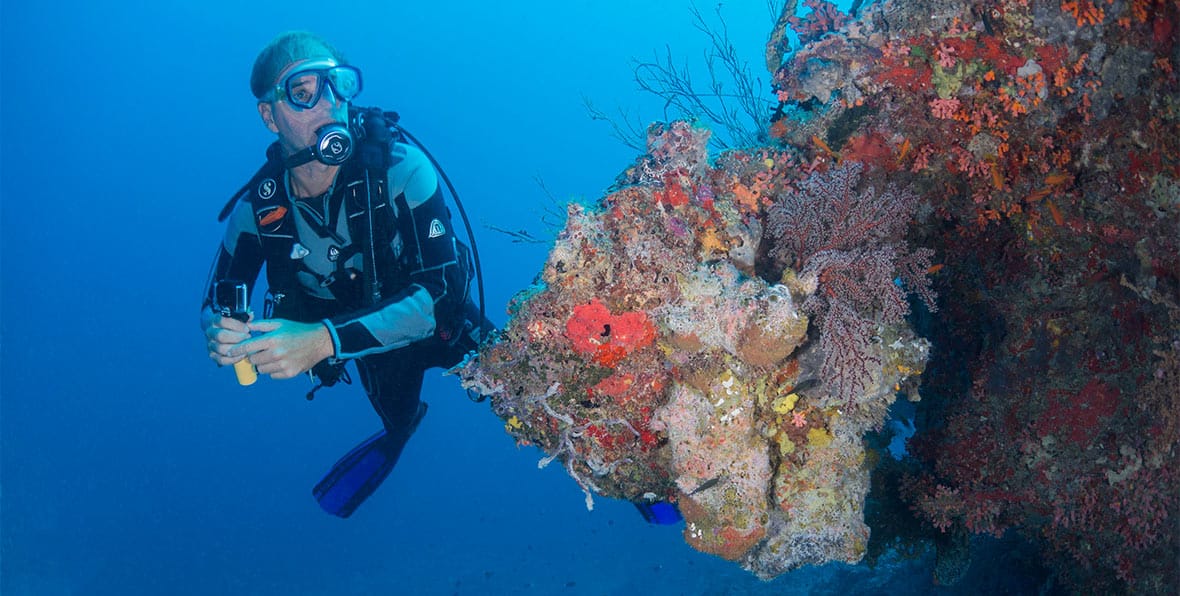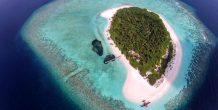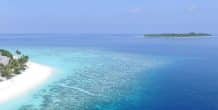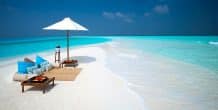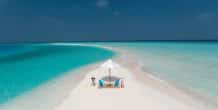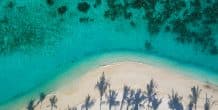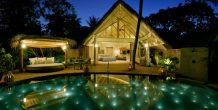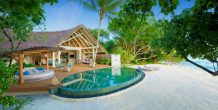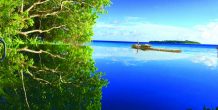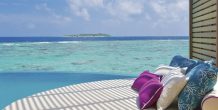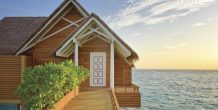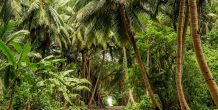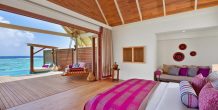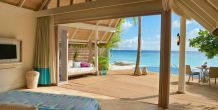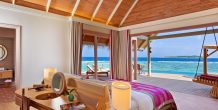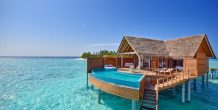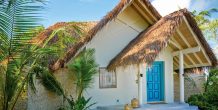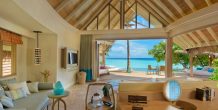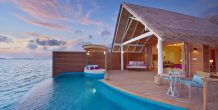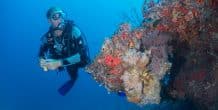 Hotel Milaidhoo Island Resort Maldives
Maldives
Milaidhoo Island Maldives is a 5-star resort located in the UNESCO Biosphere Reserve, near the Hanifaru Bay, in Baa Atoll. It is a protected area with its own coral reef, making it the perfect place to snorkel and dive.
It is highlighted by its beautiful white and fine sandy beaches, as well as the magnificent reef that's very prominent in the Maldives.
Milaidhoo Island Maldives is only 35 minutes from Male by seaplane or 15 minutes by domestic flight.
The island is very small of about 5.4 hectares of land, which makes it an exclusive and intimate area for this boutique resort.
The villas are spacious and perfect, presenting the typical design of the Maldives with custom made furniture. They also have ocean views, air conditioning and even a terrace with their own private pool. All of this with an astonoshing 180° panoramic views, not forgetting a butler available to guests to ensure that every detail of the stay is perfect. The butler can arrange, for example, spa sessions, aswell as organize excursions or even just to make sure that the villa's minibar is well stocked with the guests' favorite drinks.
Milaidhoo Island Maldives has 3 restaurants and 2 bars, with a meal regime that can be enjoyed in several different places in which includes breakfast, lunch and dinner daily, as well as a wide selection of liquors, beers, wines and cocktails of international brands and superior category.
The spa, that's located on the water, has 4 treatment rooms and offers free yoga and meditation classes in a pavilion that is also on the water.
Sports activities can be carried out, such as sailing, catamaran rides, canoeing and yacht excursions.
Milaidhoo Island Maldives offers dolphin cruises, trips to see whale sharks and stingrays; as well as conservation activities with the resident marine biologist, together with fishing sessions, diving and not forgetting, snorkeling. In addition, there is also an outdoor infinity pool.
---
---
Rooms of the Hotel Milaidhoo Island Resort Maldives
Restaurants of the hotel Milaidhoo Island Resort Maldives
Services of the hotel Milaidhoo Island Resort Maldives
Activities of the hotel Milaidhoo Island Resort Maldives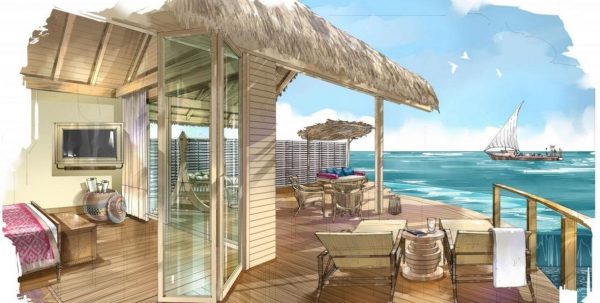 Milaidhoo Spa
At the Milaidhoo Spa you can feel the wonderful relaxation for the body and for the soul. It takes place in the four suites of treatment upon the water, which is inspired by the ancient healing traditions of the Maldives, which is also delivered in a truly contemporary way.
Find more peace with free yoga or meditation sessions every day in the open air.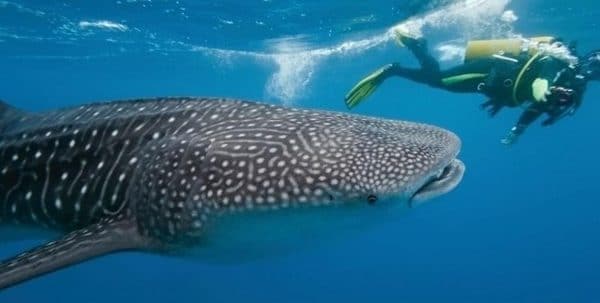 Water Activities
Milaidhoo is a small island which is well known for its beautiful reef, making it an ideal place for water activities such as snorkeling, diving or even just to enjoy a cruise to see the colourful fish or even the dolphins and striped rays, aswell as the famous whale shark, which is a very frequent sight here in the Maldives.
It has equipment on offer for the lovers of diving and snorkeling, as well as services for motorized sports.
Other hotels in Maldives