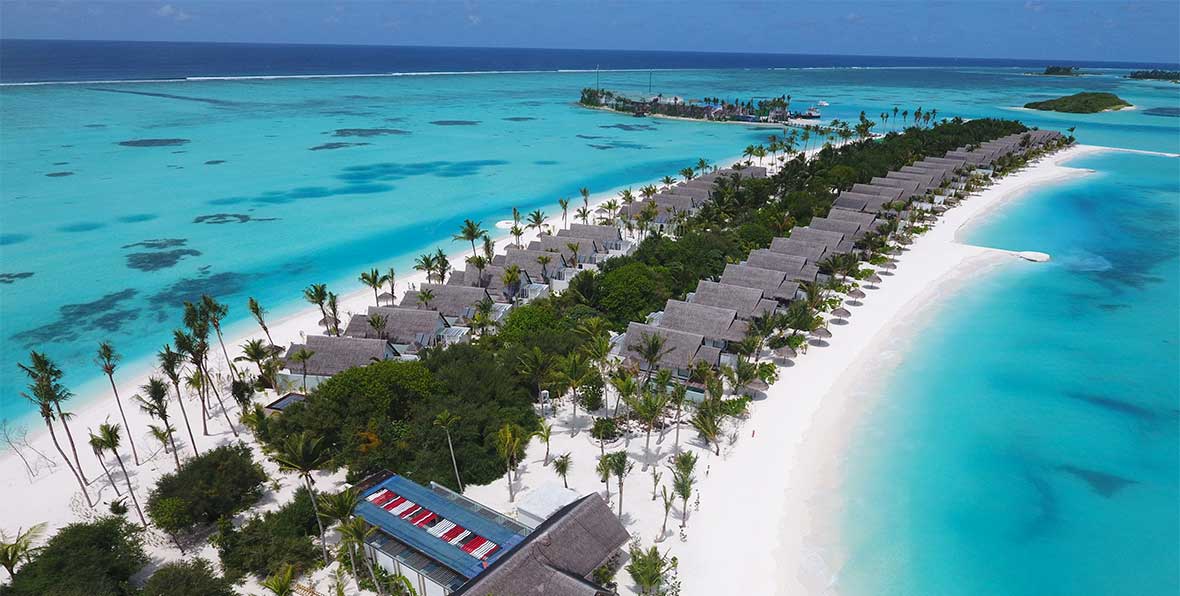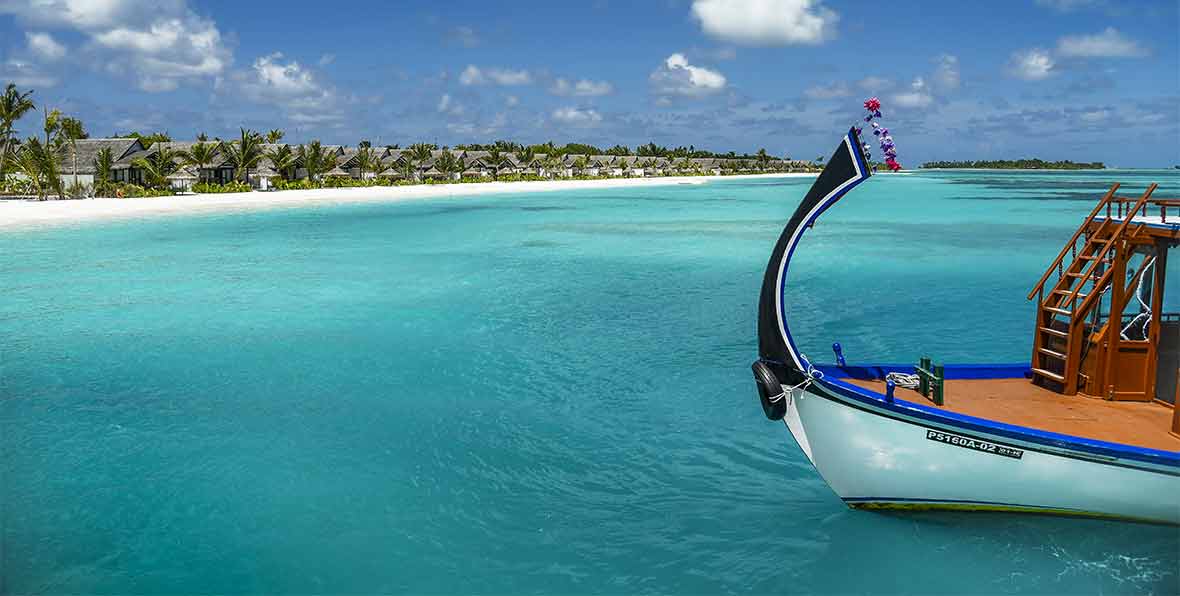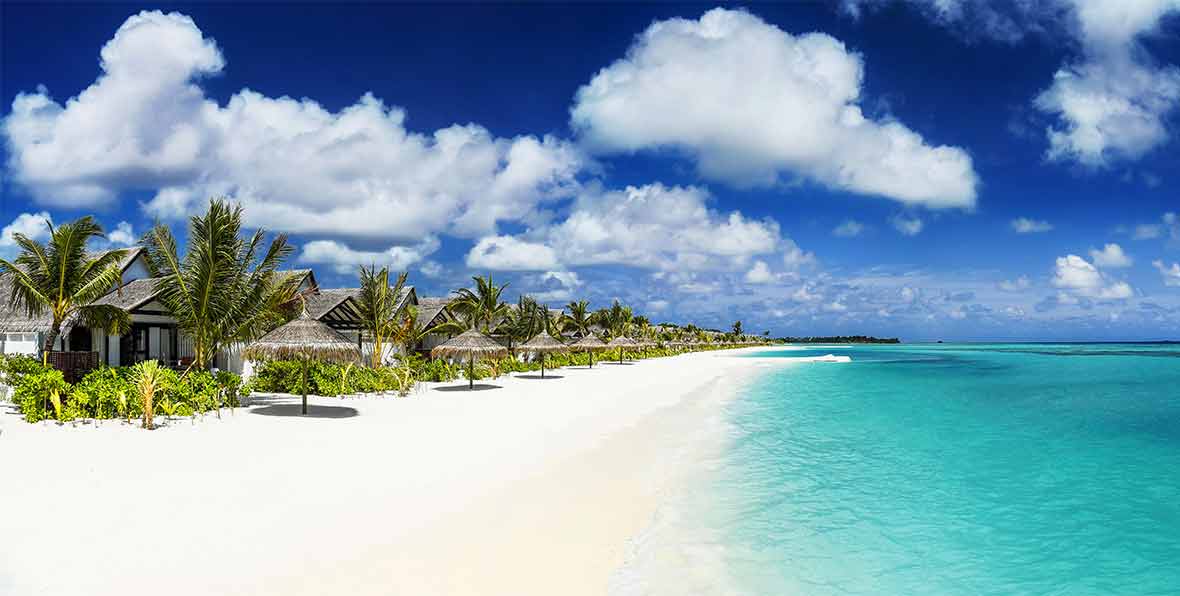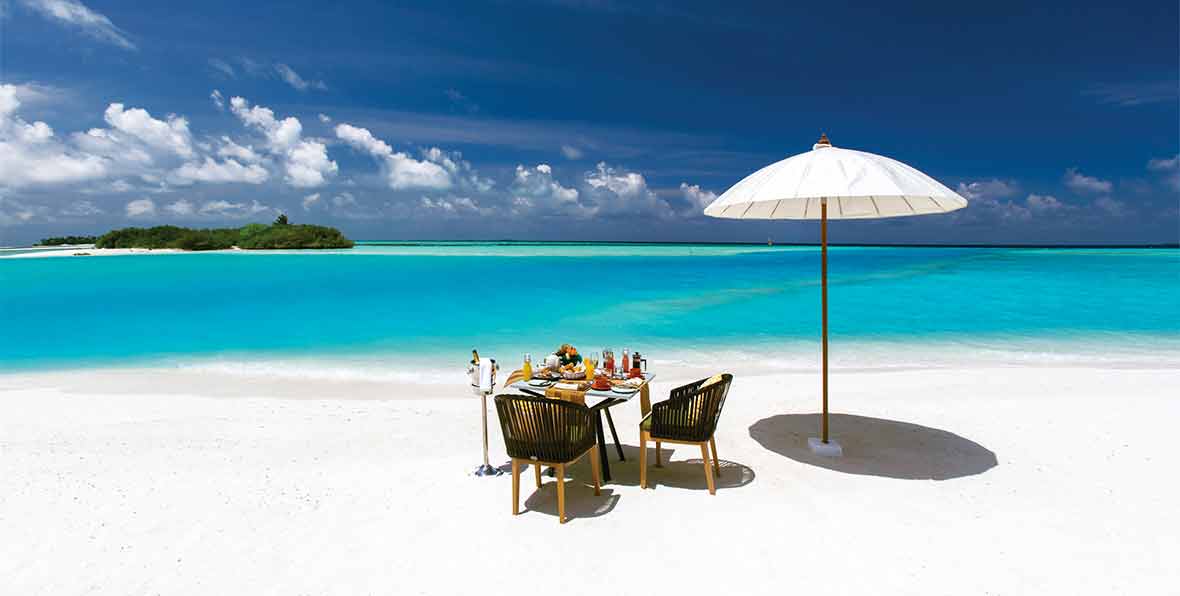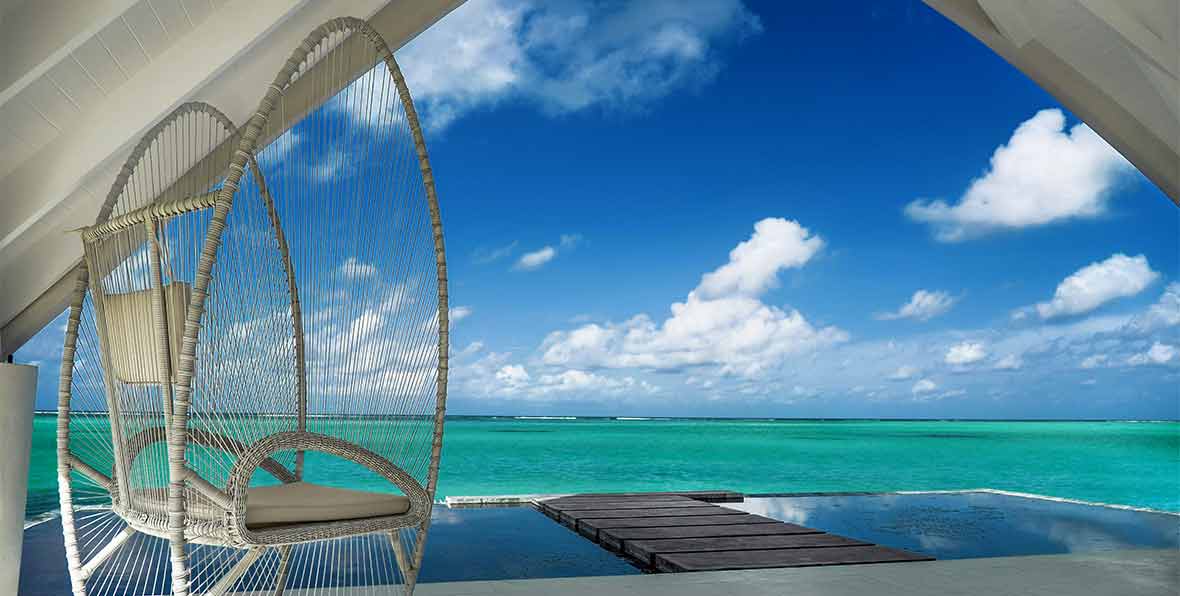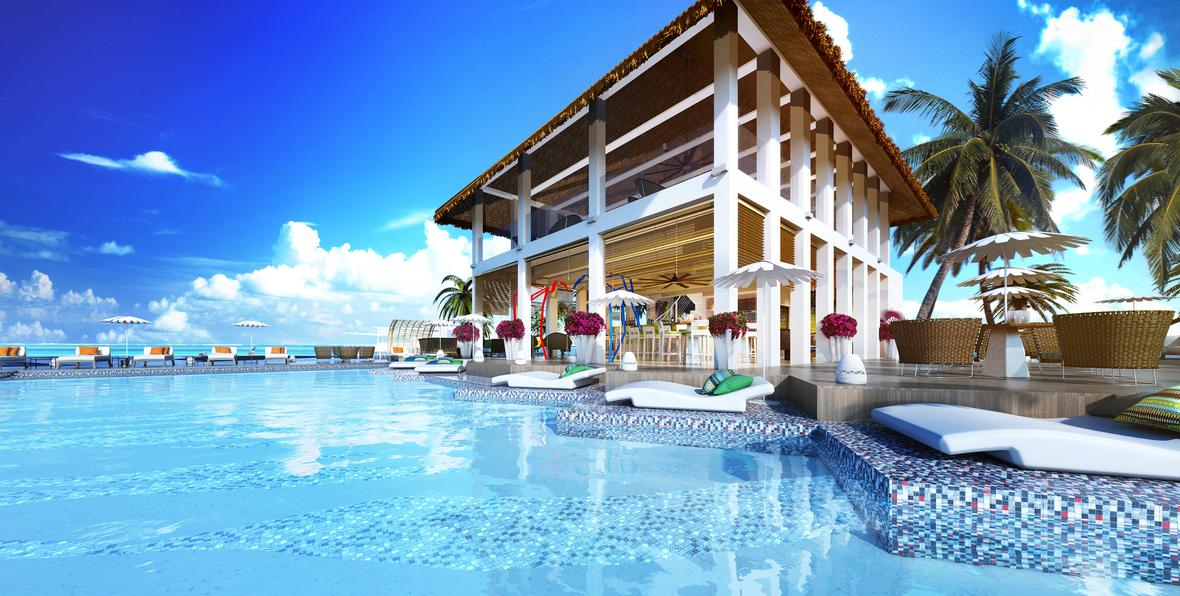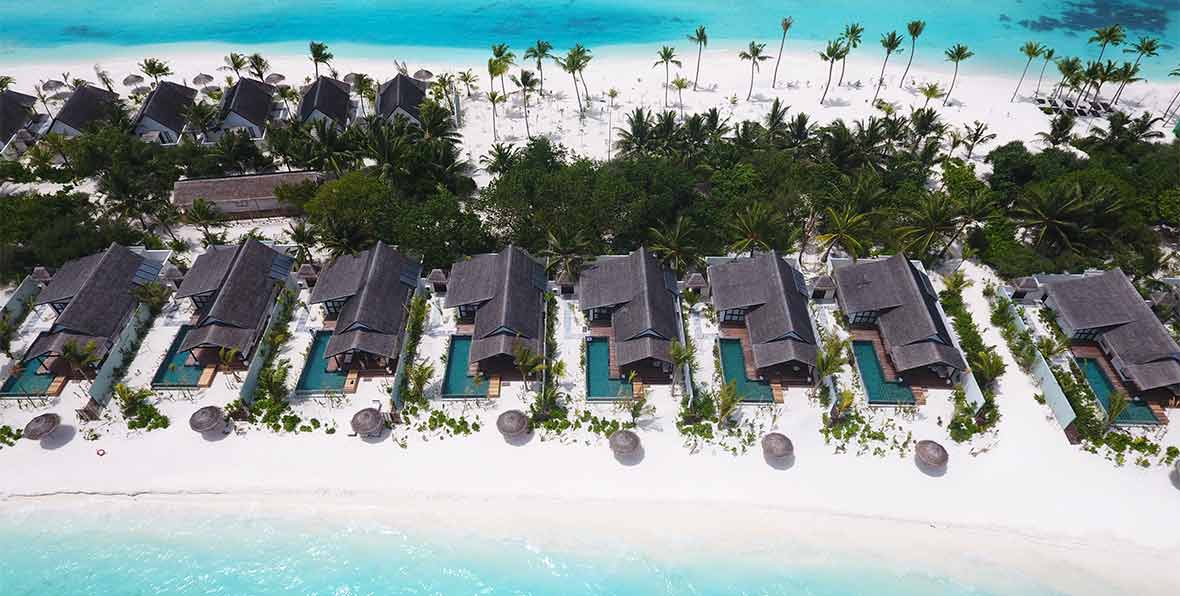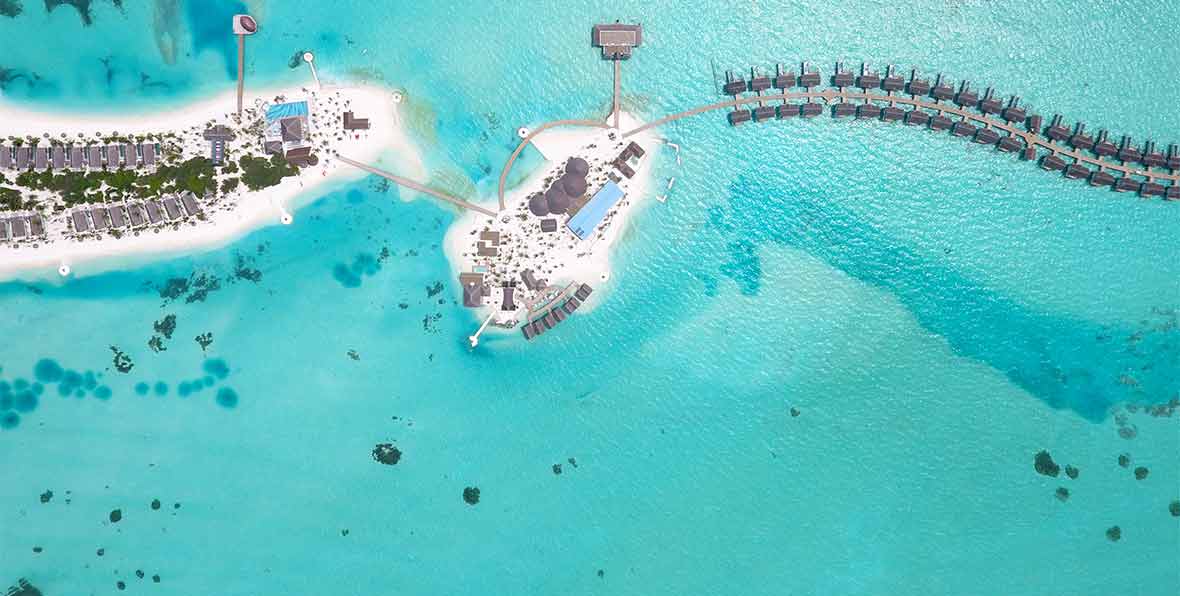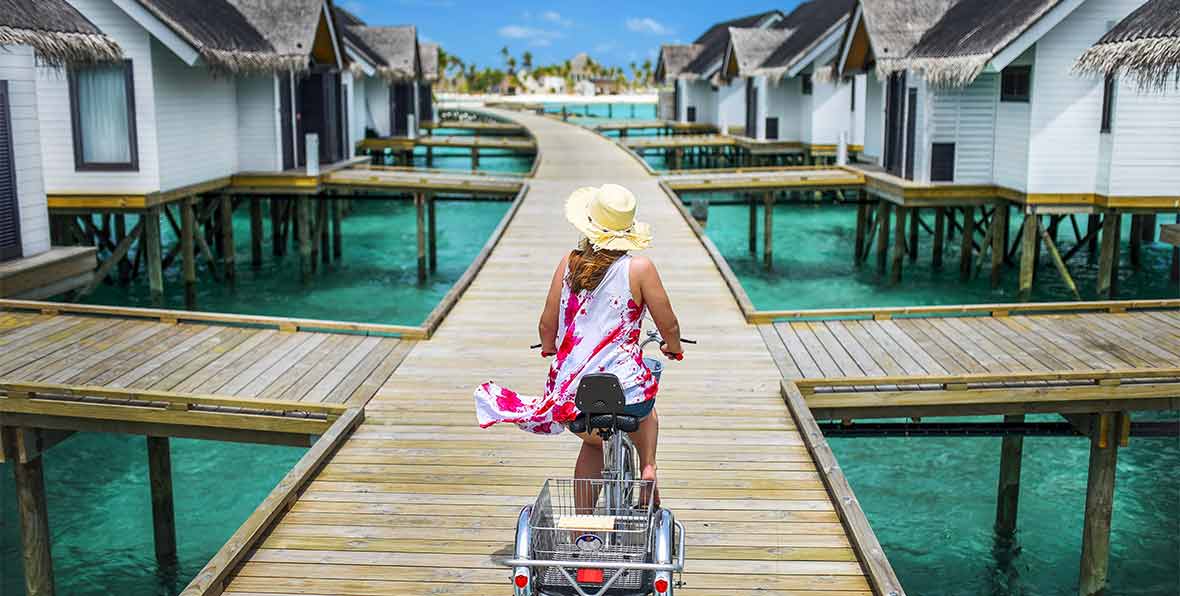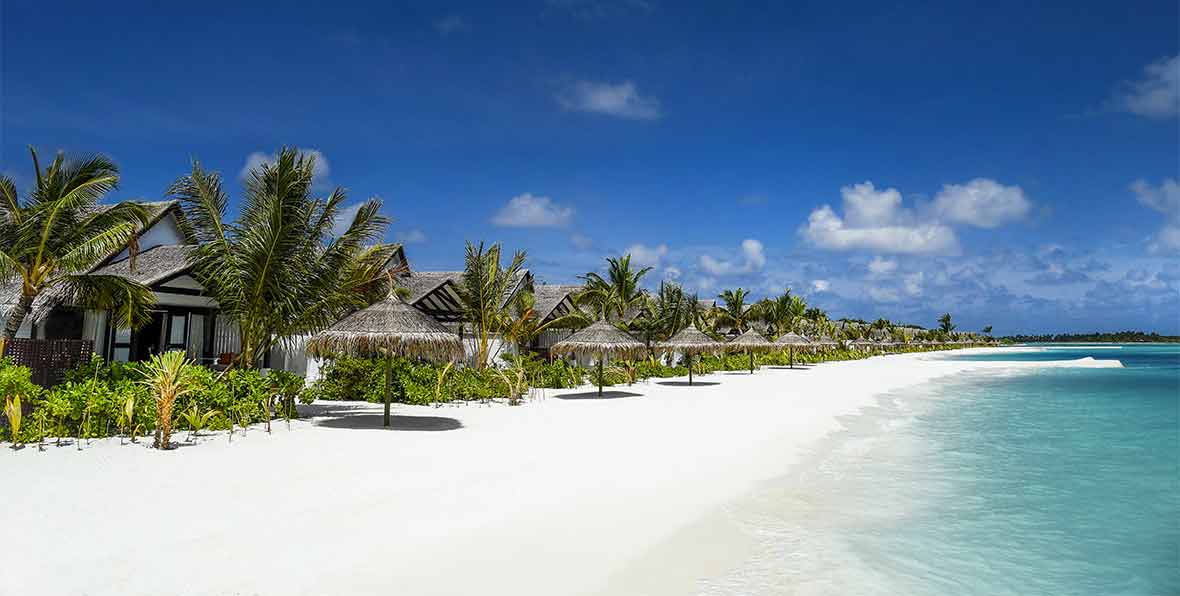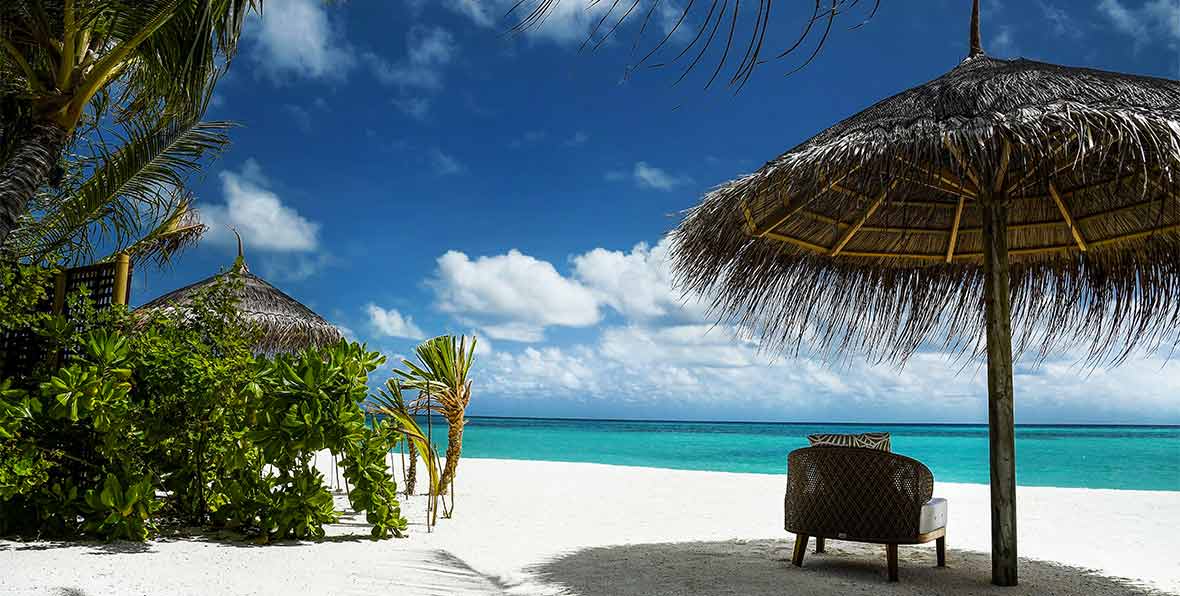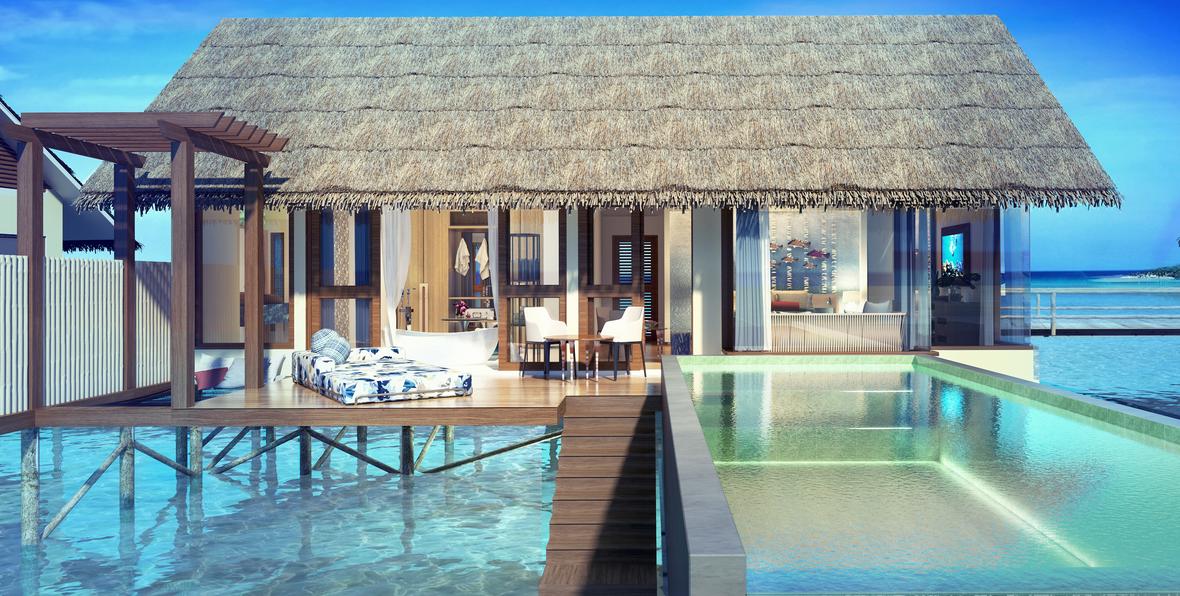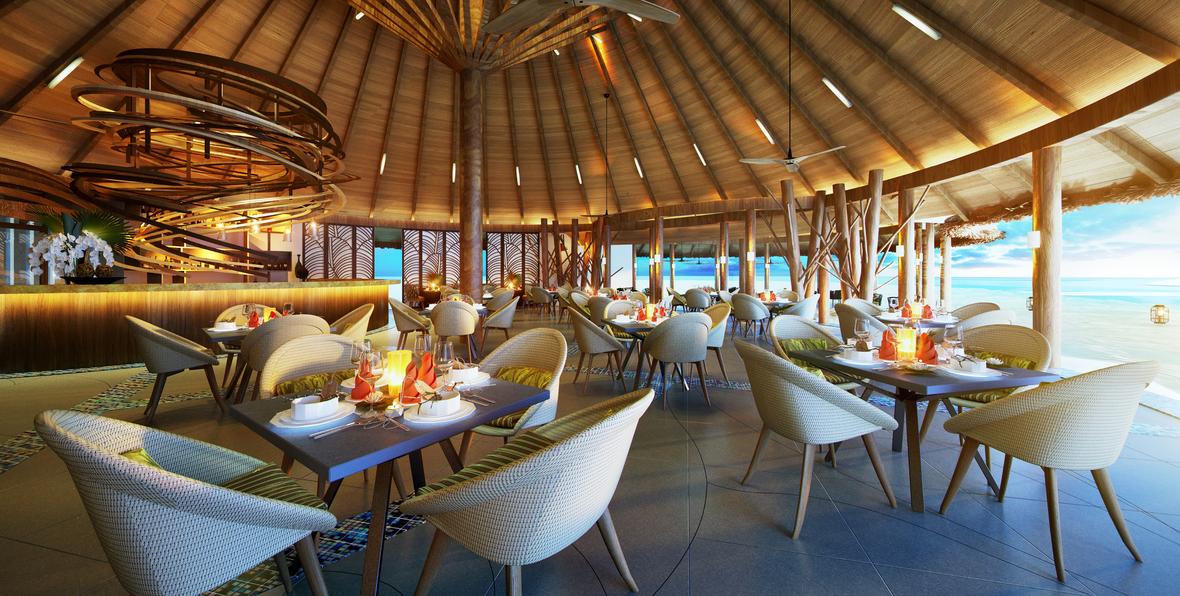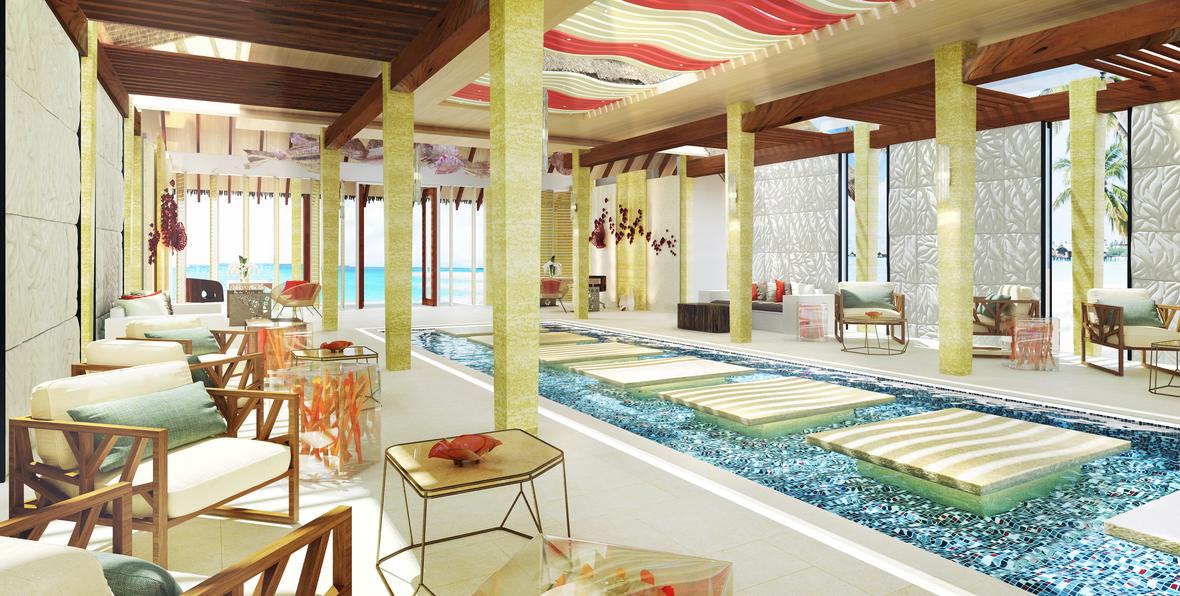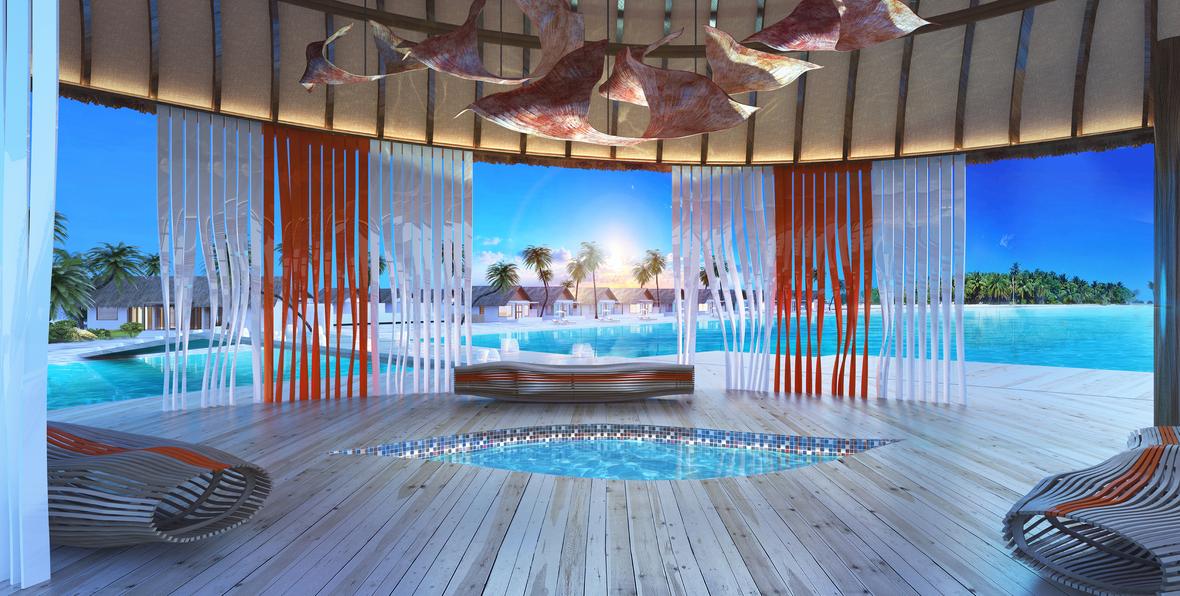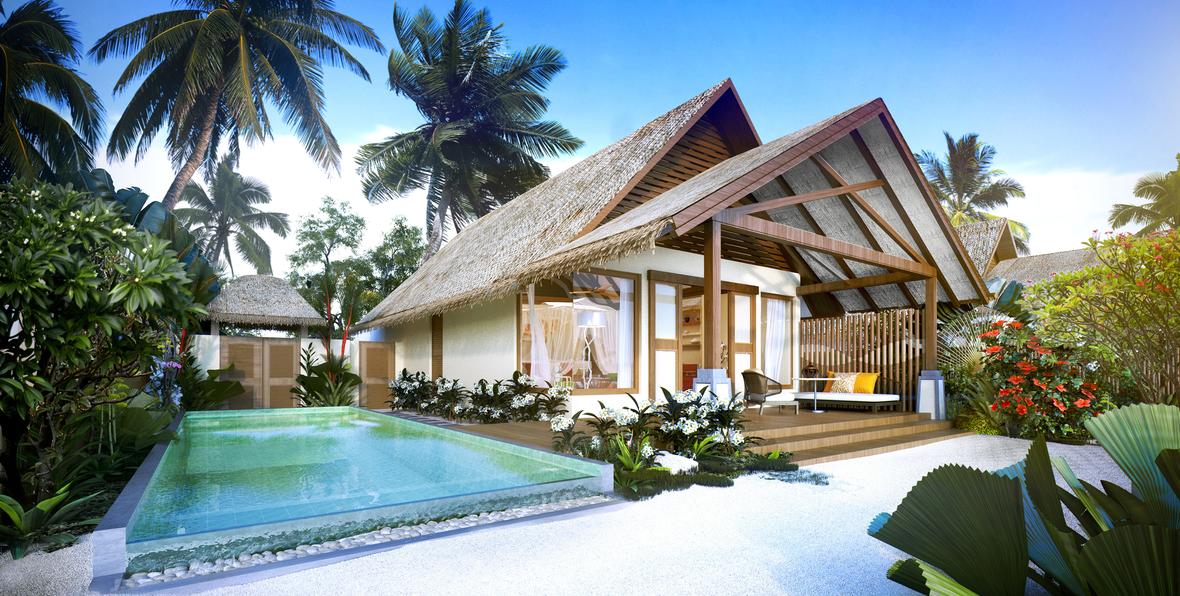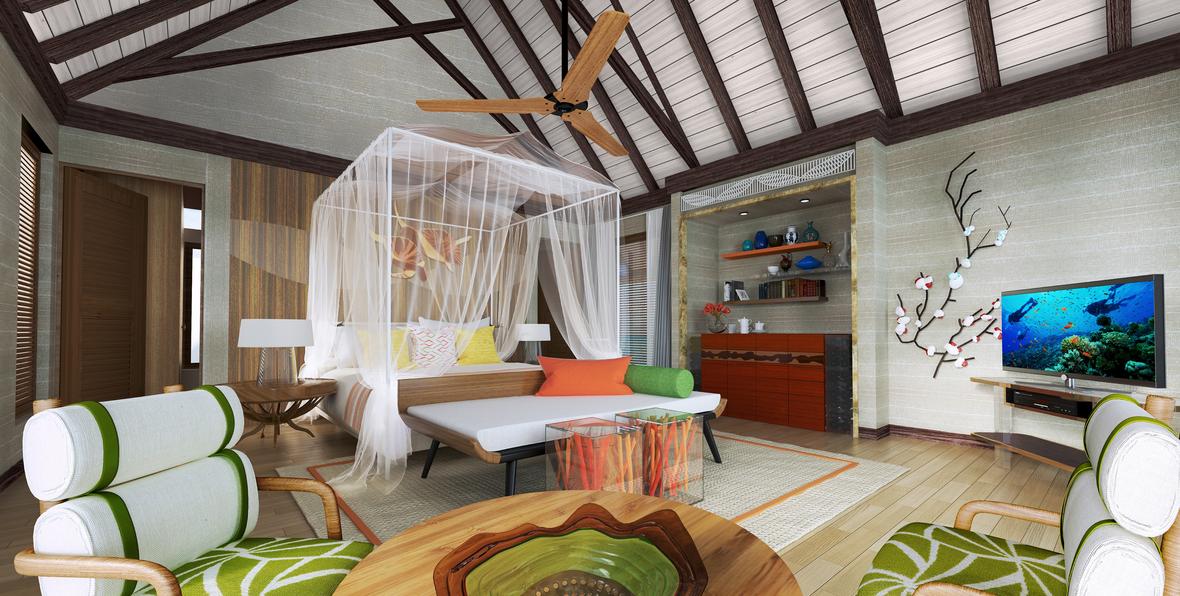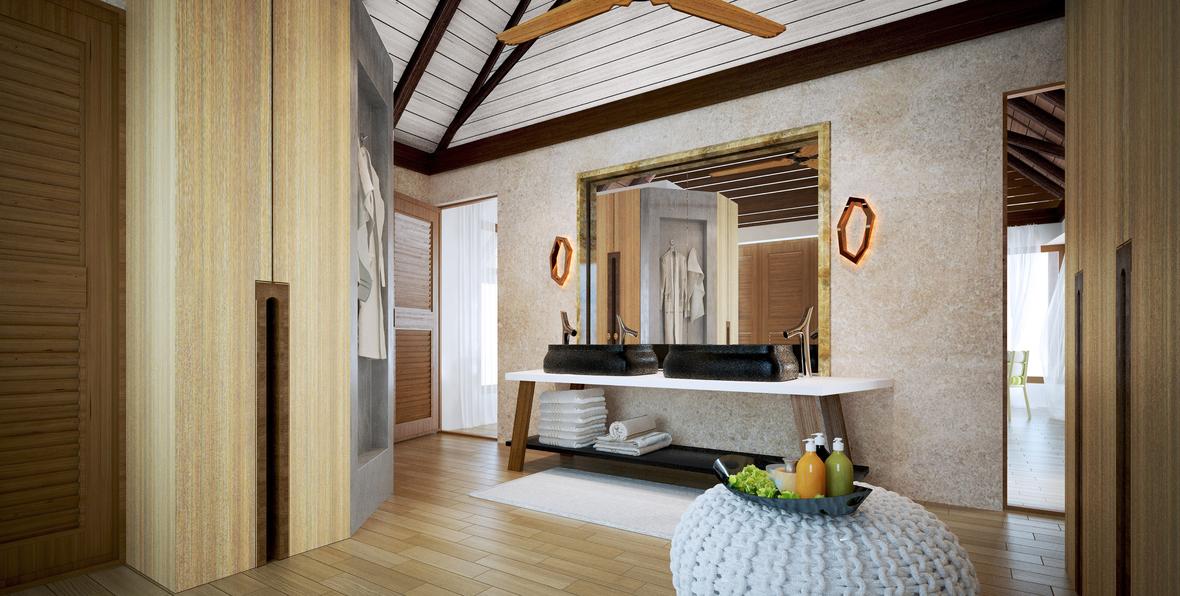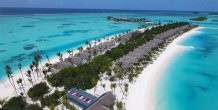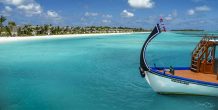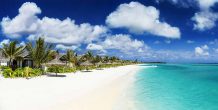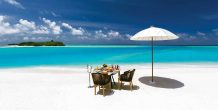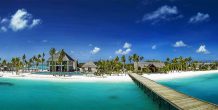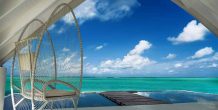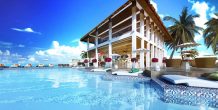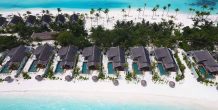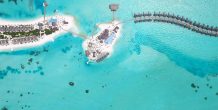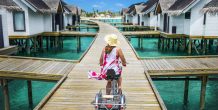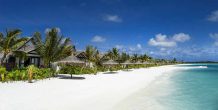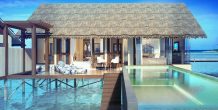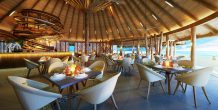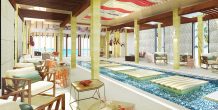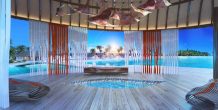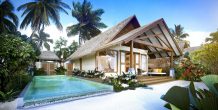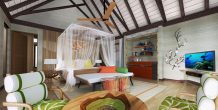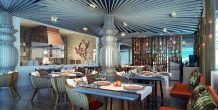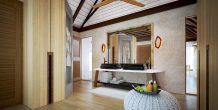 Hotel Ozen by Atmosphere at Maadhoo
Maldives
Located at the Male South Atoll and opened in the summer of 2016, it is a luxury resort with a guaranteed exclusivity, mixed with the atmosphere of the Kanifushi island and the variety of Helengeli.
With an all-inclusive plan called "Indulgence", the Ozen offers the guest a variety of services, food and beverage plans, the most selected, as it is one of the most complete resort in the Maldives.
It has 90 villas including the Earth Villas, the Wind Villas and the impressive Ozen Water Suite. All rooms are newly built and have all the services that a room of these characteristics can offer: wooden floors and large windows that let all the light of the surroundings pass.
With the all-inclusive Ozen program, you can enjoy 5 restaurants, including the M6M, one of the few submerged Maldives restaurants.
The capital of Maldives is 35 minutes away from the resort on speedboat; it has 5 bars and cafes with a great selection of products of an exquisite luxury.
The Ozen is an ideal place for rest and luxury, with its incredible Elena Spa situated under the ideal water; it is perfect also for those who are looking for strong emotions because in the selective Aqua Club, you can get entertained with a wide variety of water activities.
---
---
Rooms of the Hotel Ozen by Atmosphere at Maadhoo
Restaurants of the hotel Ozen by Atmosphere at Maadhoo
Services of the hotel Ozen by Atmosphere at Maadhoo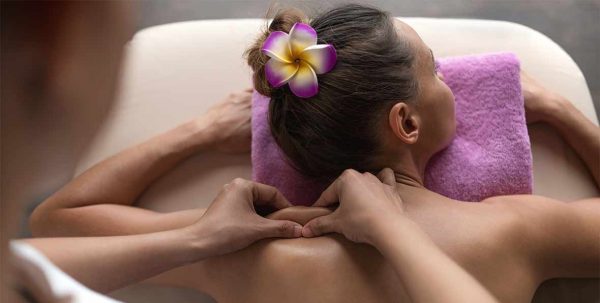 Elena by Atmosphere
The Elena Spa consists on a large team of professional massage therapists who offer guests a wide range of therapies, rituals, and other spa services.
The Spa incorporates diverse elements from around the world, creating luxury experiences and multiple treatments.
The complex consists on impressive treatment rooms over the water; 4 singles and 4 doubles, each one featuring a private area outside the door overlooking the lagoon.
Activities of the hotel Ozen by Atmosphere at Maadhoo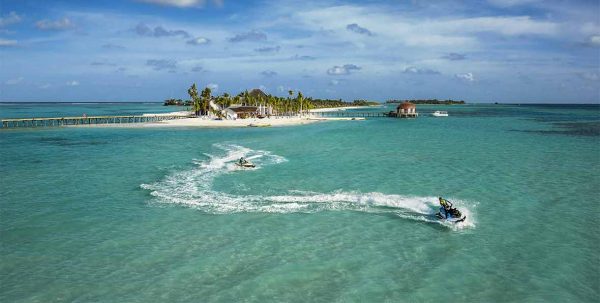 Atmosphere Aqua Club
The Aqua Club is composed by a friendly team of polyglot professionals with PADI certification. It offers rentals and diving lessons to areas near the island, guided by professionals.
The Aqua Club also offers a wide range of both motorized and non-motorized water sports so you can enjoy the wonderful crystal clear waters.
Other hotels in Maldives